Alaska politicians may block Tongass National Forest plan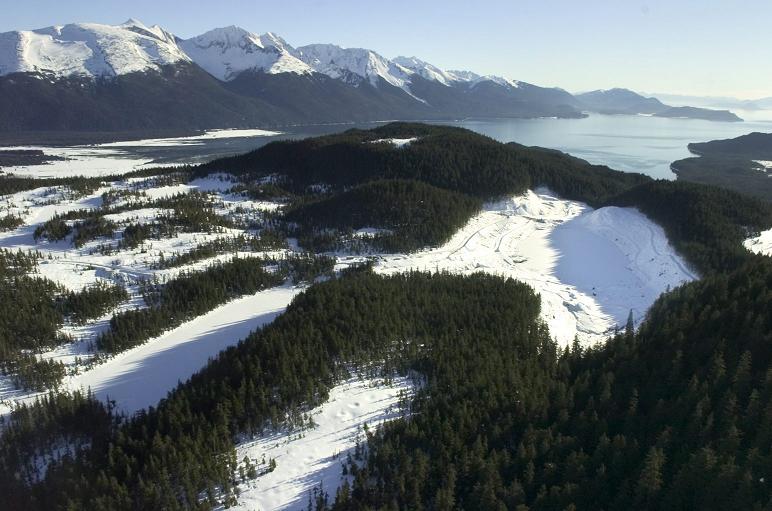 The Forest Service has a plan for the Tongass National Forest that would shift loggers away from the harvest of old-growth trees and offer the industry young trees instead.
At the U.S. Capitol this week, Sen. Lisa Murkowski and Congressman Don Young are working on separate bills to block the plan.
In the House Resources Committee today, Rep. Young said the plan doesn't help the forest or the industry, because, he said, there's no money in harvesting immature trees.
"Can you imagine killing all your kids? It's what they're doing. That's really what they're doing," he told his colleagues. "And keeping the old people alive."
The committee approved Young's measure, which would require a full inventory of young growth timber before the Forest Service could launch its new plan. That's not likely to occur before time runs out on the Obama administration.
Murkowski wants Tongass timber inventory
Murkowski also wants a Tongass timber inventory in hand before the transition starts. She included the requirement in a spending bill that funds the Forest Service. Murkowski said a shift to harvesting new growth "is where we need to go." She said, though, the pace of the planned transition is unrealistic.
"What I believe the inventory will show is that the transition is just going to take longer, because," she said, "we cannot legislate a tree to grow faster."
Conservationists 'disheartened'
Andrew Thoms , executive director of the Sitka Conservation Society, said the lawmakers' actions are disheartening. Thoms served on the Tongass Advisory Committee that helped craft the transition plan, along with timber industry representatives.
"I'd hope that the senator would have seen that people from Alaska worked together and wanted to turn the page away from the divisiveness and conflict of the past and move to a future where we're all working together and finding solutions," Thoms said. "And to have the carpet pulled out from under us from our senator when we're trying to work together is disappointing."
Thoms said the industry has to adapt to changes in the market and in the forest, because, he said, the economically viable old-growth has already been cut.
Young's bill, which would also allow states to acquire millions of acres of National Forest, heads next to the House floor. Murkowski's spending bill is likely to clear the Appropriations Committee Thursday.
Related stories from around the North:
Canada:  New national park planned in Canada's High Arctic, Eye on the Arctic
Finland: Arctic parks among most visited in Finland, Yle News
Sweden: Farming, forestry and climate change in Sweden, Radio Sweden
United States: U.S. polar bear conservation plan focuses on near-term goals, Alaska Dispatch News