Research balloon breaks tether, floats away before falling into Beaufort Sea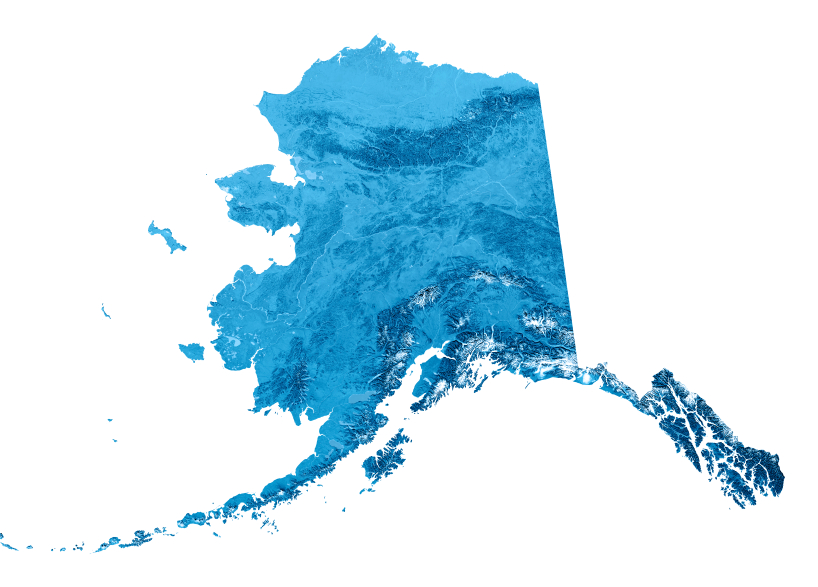 A 13-foot-tall research balloon that was to float into the clouds on a mile-long tether above Alaska's North Slope broke its line and fell into the Beaufort Sea, officials said Thursday, triggering a notice of a potential hazard to aviators and causing the loss of thousands of dollars' worth of scientific equipment.
The balloon was being prepared for deployment Wednesday at a research site at Oliktok Point"when an unexpected gust of wind lifted the balloon and severed its tether cord," Neal Singer of the Department of Energy's Sandia National Laboratories said in an email. "The balloon rose and drifted north across Beaufort Sea, dropping to the sea roughly 60 miles north of Oliktok."
There was no expected property damage other than the loss of the balloon and the equipment on it, worth about $45,000 in all, Singer said by email.
The mishap is a setback for an ambitious project that is seeking information about clouds and the "supercooled" liquid water they contain.
Project attached to 6,000-foot tether
Supercooled water is in liquid form even though it is at temperatures below the normal freezing point. The water is not in solid ice form because it lacks something solid to crystallize around. But supercooled water can pose an aviation hazard because it freezes instantly when it touches aircraft surfaces, Singer said. A better understanding of supercooled liquid water in clouds could also help create more accurate climate models, he said.
The balloon used in the current project had been attached to a 6,000-foot tether, and was designed to be raised gradually into cloud layers, where the attached instruments would take measurements every 30 seconds at various heights
But when the wind gust broke the tether, the balloon floated away, along with its equipment and about 1,000 feet of the tether line, singer said by email. The gust was powerful, with measurements of 80 miles per hour. The balloon and the attached line and instruments fell into the ocean and is expected to sink, he said.
No safety hazard
The balloon was a little bit higher than 1,100 feet when the synthetic-rope tether broke. The research team immediately notified local aviation officials, Singer said. That triggered a Federal Aviation Administration notice to airmen of the potential safety hazard in the general Deadhorse area. But the notice was short-lived; it had been removed by Thursday afternoon.
The project is being conducted by researchers with the Atmospheric Radiation Measurement program, a U.S. Department of Energy-sponsored climate-research program.
The work, which was also carried out last summer and fall, will continue despite the loss of the balloon, Singer said by email. "The experiment is expected to resume with a new balloon within 60 days," he said.
                                                                                                                                                                           -With Chris Klint
Related stories from around the North:
Canada: Arctic science cooperation agreement 'good for Canada': POLAR, Radio Canada International
Greenland:  Landmark UCLA study reveals melting of Greenland ice sheet from top to bottom, Blog by Mia Bennett
Iceland:  Acid Arctic Ocean and Russell Brand?, by Deutsche Welle's Iceblogger
Norway: Emissions speeding up Arctic Ocean acidification, Alaska Dispatch
Russia:  Russia establishes new Arctic research centre in Archangelsk, The Independent Barents Observer
Sweden:  Canada & Sweden cooperate on Arctic science, Eye on the Arctic
United States: Better technology stretches Arctic Alaska's shrinking tundra travel season, Alaska Dispatch News