Environmental group Aetas declared 'foreign agent' in Russia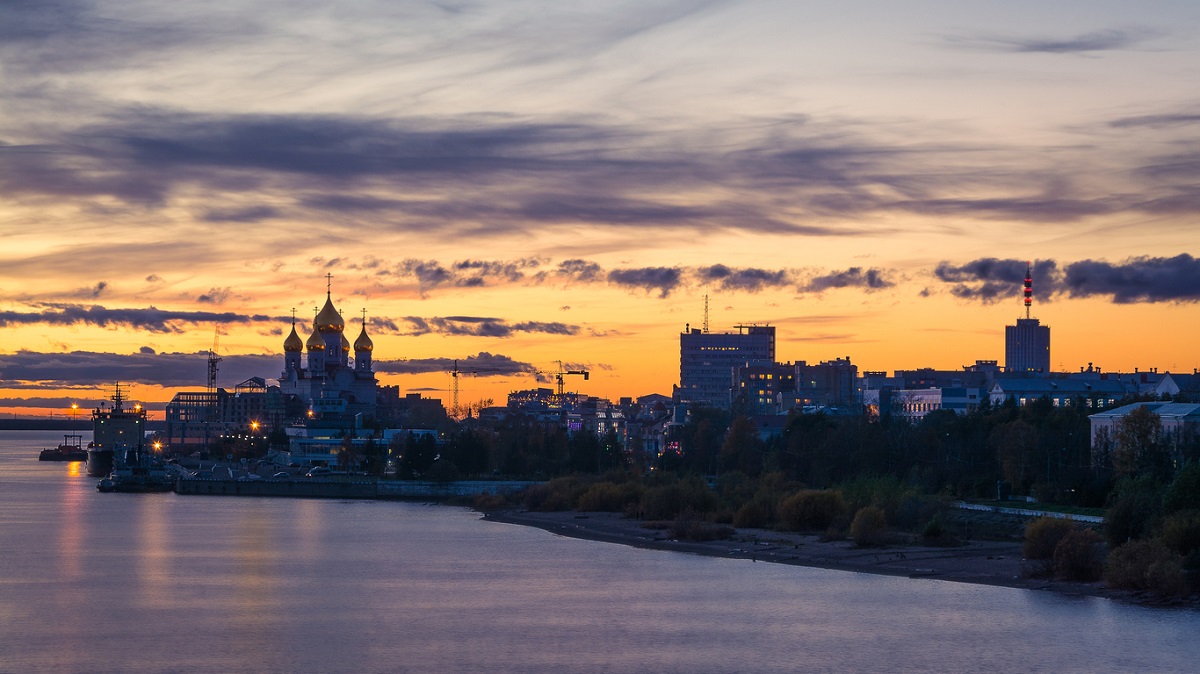 Ecological organization in Arkhangelsk shuts down its activities. Wrongdoings? Cooperated with a youth environmental group in Norway.
On September 1, Russia's Ministry of Justice announced that Aetas is «included in the register of non-profit organizations performing the functions of a foreign agent.»
The decision was taken after the ministry's department in Arkhangelsk Oblast made an unscheduled check into the papers of Aetas.
AETAS' members were unaware of the surprising decision by Moscow to list them as foreign agents, a stigmatizing branding with strong associations with Cold War-era espionage in Russia.
On September 1st, the organization celebrated, like most people in Russia, the start of schools and universities after summer vacation.
«Hey, Guys! Happy knowledge day,» Aetas writes on its Facebook-profile. «So today Aetas and Eco University participated in this celebration with other students councils and organizations in Arkhangelsk,» the post continues and informs about how the members arranged quizzes about climate change, Arctic, waste and consumption.
The post ends: «If you want also to be a part of the coolest youth environmental movement in the town. Join us right now.»
Money from Norway
On Monday, September 4th, the wordings on the organization's Vkontakte profile is way more depressive, trying to explain to its supporters why Aetas now is listed as foreign agent.
«You know perfectly well what we are doing, what projects we are implementing. Many of you have seen the foreign guys with whom we work. Our partner is Nature and Youth in Norway. We receive from them a relatively small but stable funding. Part of the money goes to the office, daily expenses of the organization; rent, heating, internet and others. Russian donors do not provide funding for this. Within the framework of financing from Nature and Youth, [we arrange] projects as free summer camps, expeditions, the annual recycling championship and public city cleanups.»
Aetas and the Norwegian organization have cooperated for 15 years.
Only a few weeks ago, members of Aetas participated at Nature and Youth's summer camp in the Lofoten archipelago in northern Norway. The Norwegians also participated at Aetas summer camp in Kenozero, a national park south of Arkhangelsk.
Nature and Youth gets money to work with Aetas from the Norwegian Foreign Ministry's projects grants for cross-border people-to-people cooperation within the Barents Region, a cooperation said to be «under the radar» for big international politics in times of troubled relations between east and west.
In the high north, cooperation between environmental groups across the borders has been highlighted as one of the corner-stones in the Barents cooperation and an important part of building civil-society in Russia.
The Foreign Ministry in Oslo could not immediately be reached for comments.
Can't pay fines
Anastasia Kochneva represents Aetas and says to the journal 7×7 that the publics intend to close the organization.
«We like everyone else, are being liquidated, because we simply not have any possibility to pay all fines,» she says. Normally, organizations declared to be foreign agents get a fine because they did not voluntarily signed up to the list.
«Witch hunt»
Ingrid Skjoldvær, head of Nature and Youth in Norway, says listing Aetas as foreign agents will harm cross-border cooperation in the north.
«It's an incredible pity for the important work Aetas is doing in Russia. Environmental problems in the Barents region know no borders and we rely on strong cross-border cooperation,» Skjoldvær says.
«Additionally, it's a huge burden for the volunteers in Aetas to be exposed to this witch hunt. »
Overreaction
Dr. Jørn Holm-Hansen, researcher with Oslo and Akershus University College of Applied Science, has studied the cooperation between Norwegian and Russian environmental NGOs. He says to the Barents Observer that Aetas has no «agents», and calls the Justice Ministry's decision an «overreaction.»
«This means the Ministry of Justice is stretching its definition of 'political' to its extreme. As I know Aetas from my evaluation of its cooperation with Nature and Youth, the organization is strictly apolitical concentrating on activities to stop bus drivers from smoking inside the buses and stopping people from illegally cutting new year trees in forests around Arkhangelsk city. Their activities are scout-like and do not differ much from what is being done by young people in after-school clubs all over Russia,» he explains.
Jørn-Holm Hansen says the Justice Ministry hits at an apolitical organization.
«Aetas is no 'agents'. On the contrary, they make use of the opportunities offered through the cooperation with Nature and Youth to implement an agenda entirely set by themselves. In short, the Ministry is overreacting here. It seems there are some mechanisms leading bureaucrats to overdo their vigilance. In this case, they even hit at an apolitical organization operating within the low-policy, people-to-people cooperation with Norwegian partners that otherwise seems to be accepted in Moscow. The lack of predictability in how the Agents Law is to be applied may in the longer run disencourage Norwegian organizations from working with partners in Russia, not only in the field of environmental protection but in general,» Holm-Hansen argues.
Council of Europe: «extremely worrying»
Introduced in 2012, Russia's so-called foreign agent law says non-governmental organizations (NGOs) involved in political activities getting grants from abroad must brand themselves as foreign agents. The brand will logically limit the activities of the organization.
Secretary General of the Council of Europe, Thorbjørn Jagland, has called on Russia to revise the law.
«These accusations are extremely worrying, as they qualify a normal activity of a non-governmental organization which is sometimes critical of the decisions of the authorities, as being one of the gravest criminal offenses,» Jagland said.
Kola Eco Centre removed from list
Aetas is not the first environmental group in northern Russia to be branded foreign agent. In 2015, Bellona Murmansk got the stamp and last winter, Environmental Right Centre Bellona (ECR Bellona) in St. Petersburg became listed by the Justice Ministry. Also, Kola Eco Centre in the town of Apatity was declared foreign agents because of their cooperation with a Norwegian partner. That ruling, however, was reversed in August this year.
Vitaly Servetnik, a former member of Kola Eco Centre and Priroda i Molodez in Murmansk, has cooperated with Nature and Youth in Norway for more than a decade. Today, he is co-chair of the Russian Socio-Ecological Union (Friends of the Earth Russia). Servetnik is closely following the foreign agent law and its affect on ecological groups.
«There is definitely a plan by the Ministry of Justice to be implemented in the different regions. We know stories when some of our member groups were asked to remain in the register because the ministry needs to have someone on the list,» Vitaly Servetnik tells to the Barents Observer.
«There is no political will to change the conditions for civil society for the better. Even in Putin's Year of Ecology 2017.»
2017 is by Presidental decree ordered to be Russia's Year of Ecology.
Servetnik says there are 30 environmental NGOs in Russia affected by the law. «Out of the 30 groups, 15 are closed down, like Bellona Murmansk, and only five managed to be removed from the list, like Kola Eco Centre. Now we see that Aetas is also closing down. Some of the nine others are also in process of closing down,» he says and continues:
«Every environmental group now has to be prepared. It's just a matter of time.»
Ten foreign agent organizations in Barents Russia
Including Aetas in Arkhangelsk, there are now ten NGOs labelled as foreign agents in the part of Russia which regions participate in the Barents cooperation. In Murmansk region, that includes the LGBT-friendly Maximum, the environmental group Bellona Murmansk and the Humanist Youth Movement. In Arkhangelsk region it is the LGBT-friendly Rakurs organization and in Karelia the youth group Nuori Karjala and the Petrozavodsk-based Northern Environmental Coalition. Another Karelian organization listed is the Association of Legal Expertise Partnership Union. On the tundra in Nenets Autonomous Okrug, the indigenous peoples group Yasavey Manzara is declared foreign agents. In the Komi Republic, Memorial Commission on protection of Human Rights is listed.
Other well-known groups in Russia are Memorial, Committee Against Torture, Transparency International-Russia, Nordic Council of Ministers' office in St. Petersburg, Golos Association, Levada Centre, Dynasty Foundation, Bellona St. Petersburg, Regional Press Institute, the Freedom of Information Foundation and Moscow School of Civil Education.
Soldiers' Mothers is an organization that has, like Kola Eco Centre, managed to be removed from the list.
Related stories from around the North:
Canada: Inuit and Canadian government agree on Arctic conservation area, Radio Canada International
Finland: Russia, Finland leaders talk defence, environment and possible US sanctions, Yle News
Greenland: Q&A: Impact assessments in the Arctic – What Canada and Greenland can learn from each other, Eye on the Arctic
Norway: Norway and Russia join efforts in mapping ecosystem of Arctic waters, The Independent Barents Observer
Russia: UNESCO mission visits protected island in Arctic Russia, The Independent Barents Observer
Sweden: Sweden could be a model of sustainability, says environment professor, Radio Sweden
United States: Alaska youth environmental group asks state to regulate greenhouse gas emissions, Alaska Dispatch News