Uptick in construction leads to high demand for concrete in Finland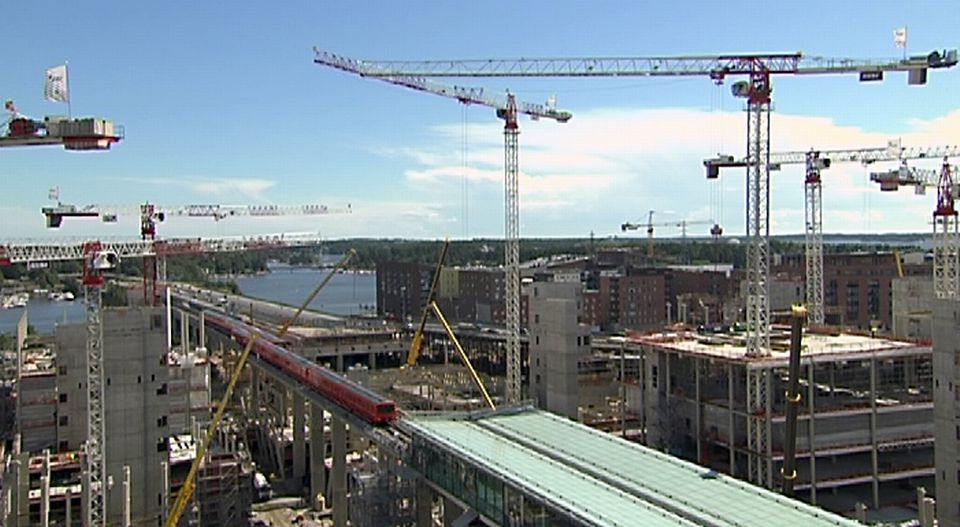 Apartment buildings in the capital region comprise much of current new construction, which means demand for pre-cast concrete is surging.
Finland's largest pre-cast concrete producer Parma estimates it will sell up to 20 percent more product this year than it did last year.
In addition to large shopping centres, the capital region is also seeing an increase in new apartment building.
As demand for pre-cast concrete to make those buildings grows, so does business for the companies who manufacture concrete.
In some construction yards there have been worries that pre-cast concrete factories won't be able to keep up with demand.
But the Confederation of Finnish Construction Industries says that concern is unfounded.
"There may be a slightly longer than usual wait for wall and floor elements," says the Confederation's Managing Director Juha Luhanka, who stresses that just about all other building materials such as windows and doors are readily — and plentifully — available.
Solid turnaround
The last three years have been very challenging for Parma, which is Finland's largest pre-cast concrete producer.
Parma, which closed several factories and laid off about 100 employees, currently has 11 factories in different parts of Finand.
Owned by French concrete giant Consolis, Parma was nine million euros in the red last year with an annual turnover for 2015 that dropped 11 percent to 122 million euros.
Now, it appears as though Parma's fortunes are quickly turning around.
"We're looking at about a 20 percent increase in volume this year," says Parma's Managing Director Hannu Tuukkala.
Related stories from around the North:
Canada:  The geometries of Arctic all-weather road construction, Blog by Mia Bennett
Norway: Norway delays bridge-building to Russia on road to Crimea, Barents Observer
Russia: Murmansk, Russia: Transport hub trouble, again, Barents Observer
Norway:  Norway improving infrastructure on Arctic island, Barents Observer
United States:  Record permafrost erosion in Alaska bodes ill for Arctic infrastructure, Deutsche Welle Ice-blogger