Alaska Villages without running water or health aides: Federal officials hear about challenges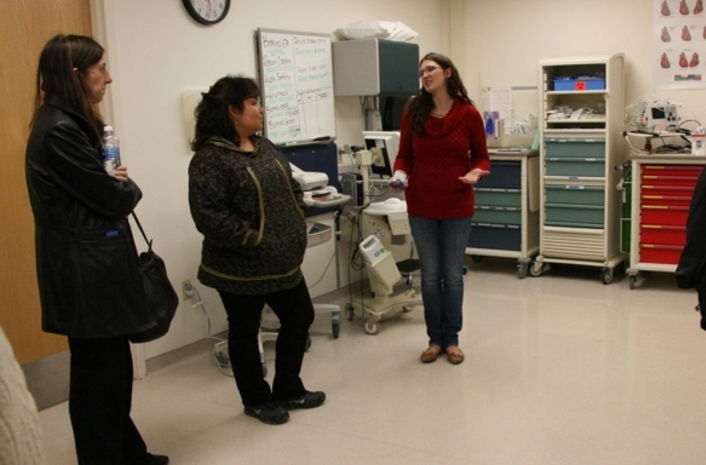 HOOPER BAY — A severe housing shortage that makes it hard to recruit needed community health aides. High turnover among health aides, sometimes due to the trauma of the work. A lack of needed training slots to replace those who leave.
A small group of federal health officials flew to two Southwestern Alaska villages Thursday to see firsthand the challenges and solutions in providing health care in Bush Alaska.
Yukon-Kuskokwim Health Corp. managers led the tour of clinics and other facilities in Hooper Bay and Chevak for Mary Smith, principal deputy director of the U.S. Indian Health Service and a team of other top federal health officials.
"So they can see where it starts," said Rahnia Boyer, YKHC vice president for village health.
Relying on hauled water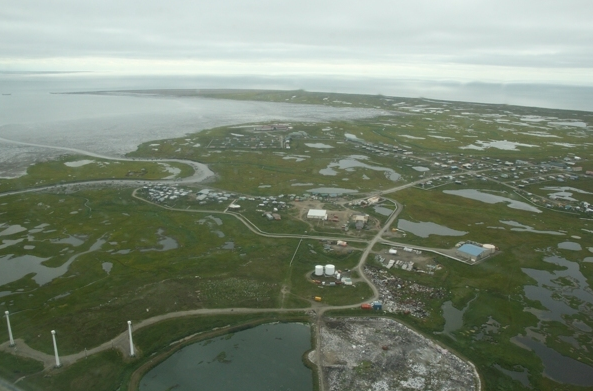 YKHC is the tribal health organization that runs clinics in dozens of villages, the hospital in Bethel, an elder care home and numerous other programs.
Soon after they left the hub of Bethel, gaps in basic service between Bush Alaska and most of the modern world were made clear.
"That's Atmautluak," Brian Lefferts, YKHC director of environmental health and engineering, said as the first of three tundra villages near Bethel came into view from the chartered plane. "There's no running water in Atmautluak."
In nearby Nunapitchuk, residents rely on hauled water and sewer, he said, but tanks are small and the service is expensive, at 30 cents a gallon for water to be brought in, and the same for the waste to be hauled away. So people ration and reuse water, washing hands in the same basin all day. That allows disease to spread, Lefferts said.
Later in the day, in the village of Chevak, officials heard about the benefits of centralized water and sewer from John Atchak, a water and sewer employee since 1983 who remembers when the first pipes were laid and now is lead operator for the system. His team keeps pipes from freezing in the winter, ensures the vacuum sewage system correctly channels waste, and comes up with fixes, such as a valve to release air that would stop things up.
"I'm always surprised at the commitment of people. They inspire me," Smith, IHS acting director, said. "From the dental therapist we met to the facilities people to the last stop and the man who ran the water treatment plant since 1983. And he still is so enthusiastic about his job."
Village health system
Alaska, with 229 federally recognized tribes and 150,000 people eligible for Native health services, is an important region for her agency, Smith said.
At the heart of the village health system are clinics staffed largely by community health aides, who are recruited from villages and work under the supervision of often-distant physician assistants and doctors.
In the village of Chevak, health aides are testing a telemedicine system in which the aide does an initial assessment and takes vital signs, then leaves the exam room while a distant doctor or physician assistant treats the patient. Health aide Nathan Lake said he likes the system.
With 125 health aide positions and just 90 or so filled, there aren't enough of them, YKHC's Boyer told federal officials.
An in-demand training program in Bethel lacks enough mid-level providers to work with recruits, she said. Health aide training slots have been cut from 12 to 6. Some village residents must wait months to start that training, she said.
A housing shortage in Hooper Bay adds another complication, said clinic operations manager Jennifer Spillar. She has two openings for full-time community health aides, but no place for a transplant to live.
Community health aide approach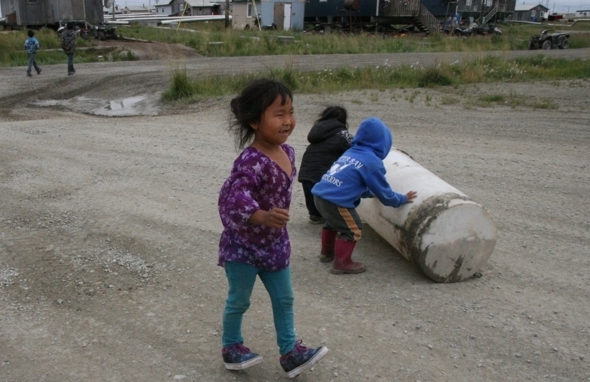 The Hooper Bay clinic is one of five large clinics run by YKHC in Southwestern Alaska, with physician assistants on staff as well as a dental team with a dental health therapist caring for patients.
While YKHC built some housing for clinic staff to rent, eight of the nine units are full and the other is reserved for traveling workers such as a physical therapist and audiologist. Families in the village already are doubling and tripling up, Spillar said.
The year-old clinic in Chevak also is understaffed, Boyer said, with some of the exam rooms empty. That's partly due to the difficulty of the work, she said.
There are no emergency rooms in villages, so health aides are the first medical providers to respond to victims of gunshots and stabbings, suicide attempts and assaults. Almost always, it is someone they know. YKHC offers a range of supports to help health aides cope but the strain still leads some to quit, Boyer said.
Still, on Thursday both clinics were bustling, with patients in and out of exam rooms.
Smith said the community health aide approach is innovative and worth testing elsewhere. She is seeking comment now from tribes on a proposal to nationalize it.