Finnish firm creates roofing with integrated solar cells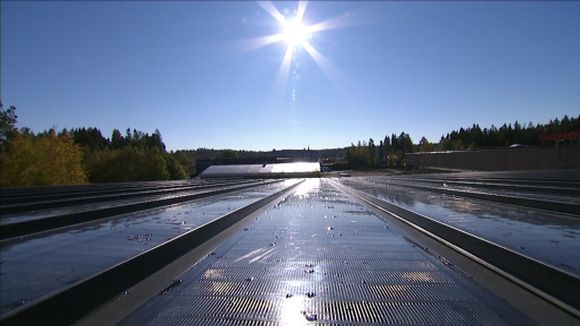 A sheet-metal company that's been in business for half a century in the south-western Finnish city of Turku is looking to the future. It has developed a new type of roofing that produces solar electricity. Virte Solar is one of the first countries in the world to produce solar roofing.
A Finnish sheet metal manufacturer has teamed up with MiaSolé, an American company that manufactures thin-film photovoltaic products. The film is integrated into the roofing material at Virte's Turku factory.
CEO Jaakko Virtanen is excited about integrated solar electricity systems.
"I've dreamed of building materials that would themselves generate electricity, from roofs, windows and wall. Now that's becoming a reality," he tells Yle.
Solar electricity markets growing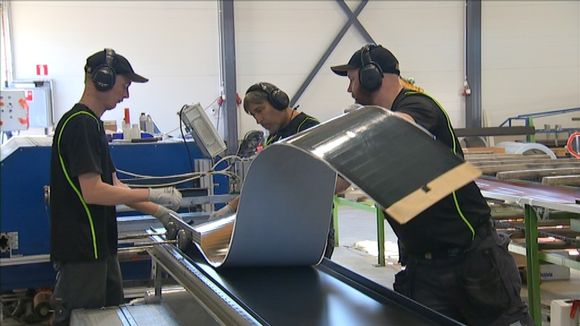 Raimo Lovio, professor in environmental and innovation management at Aalto University says that Finland's solar electricity market is growing slowly but surely.
"Last year was the first real spurt. This year the market is posting more growth," he says.
The use of integrated solar electricity systems as well as individual solar panels is growing, and both are needed, he says.
"What's essential is that solar electricity investments are made for specific buildings and that the electricity is used for that property. Any surplus is sold into the grid," he explains.
Comparable to continental Europe
Virte Solar itself uses electricity produced by its own roof from a 30 kilowatt installation that supplies enough power to meet the firm's needs.
"Our machines run very hot during the summer, when we get plenty of solar electricity. We only sometimes have a surplus on weekends, which we sell to Turku Energy," says Virtanen.
He says the roof system has improved the building's energy classification and slashed the company's  electricity bill by about a third. Virtanen estimates that the roof will pay for itself within 15 years.
In south-west Finland, he notes, "we have very long sunny summers that can well be compared to those in central Europe. For instance, there is no radical difference compared to Northern Germany, where solar electricity is widely used now."
Related stories from around the North:
Canada: Time to invest in renewable energy for Arctic communities: WWF-Canada, Radio Canada International
Russia:  Minister Rehn not worried about Russian energy dependency, Yle News
Norway: Focus on green energy in the Arctic, The Independent Barents Observer
Russia: No alternative to Arctic oil says Russia environment minister, Barents Observer
Sweden: Sweden to have 100 percent renewable energy by 2040, Radio Sweden
United States: New Alaska rules may help renewable energy projects, Alaska Public Radio Network