An Arctic Council meeting in Maine? Why it's not as strange as you may think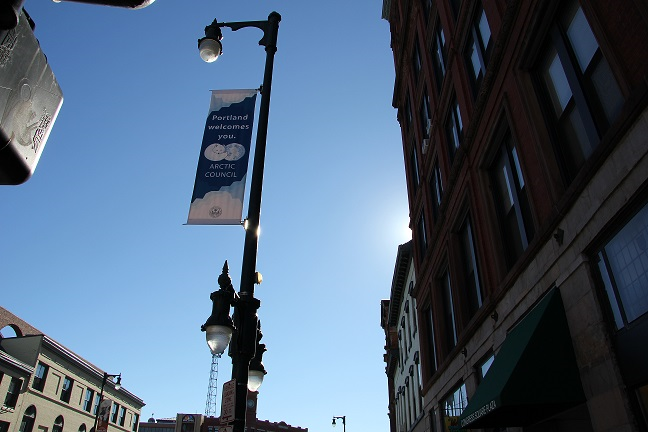 PORTLAND, Me. – When Portland, Maine was named as the site of this fall's Arctic Council Senior Arctic Officials meeting, the announcement was met with enthusiasm from local businesses and politicians, and raised eyebrows from some Arctic watchers outside the state.
But this week has left little doubt about both the importance Maine places on its relationship to the North, and that the United States wants that showcased.
"Maine really does want to define its relationship to the Arctic from a shipping perspective," said Jennifer Spence, a PhD candidate at the School of Public Policy and Administration at Carleton University in Ottawa, Canada in an interview with Eye on the Arctic.
"Having the meeting in Maine was a very conscious decision by the United States. It does send a message and it does have implications. It's not insignificant that this is not being held in Alaska."
Historical and cultural links
In recent years, Maine has aggressively marketed itself as an Arctic state. The turning point many point to is the decision by Eimskip, an Icelandic shipping company, to move its Northern American port of call from Norfolk, Virginia to Portland, Maine in 2013.
But in fact, Maine's historical and commercial links with the North go back decades.
It began with complex trade routes between Indigenous Peoples in what is now Maine, and northern First Nations in what is now Canada, that go back thousands of years, said Susan Kaplan, a professor of anthropology and director of the Peary-MacMillan Arctic Museum and Arctic Studies Center at Bowdoin College in Brunswick, Maine.
And it's continued ever since.
"In the 1800s, Maine students were already going to Labrador for research and people like Rear Admiral Robert E. Peary were undertaking expeditions to Greenland," Kaplan said. "The links are long, go way back and have continued."
More similarities than differences
Peter Vigue, the CEO of Cianbro Companies, a Maine-based construction company that now operates across the United States, has already made trips to Greenland to explore future possibilities for the company.
"Maine is the closest point in the United States to Greenland and we're very interested in pursuing opportunities there and in learning more," Vigue said. "It's clear Greenland wants prosperity for its communities. In some ways, Maine and Greenland share similar challenges; people see us as being isolated, and somehow at the end of the road with limited opportunities. But we don't believe that.
"It's evident to us that over time that there will be significant opportunities in the Arctic and that the state of Maine is in a good position to take advantage of that;  though things like its proximity to Asia using the Northwest Passage."
Canadian opportunities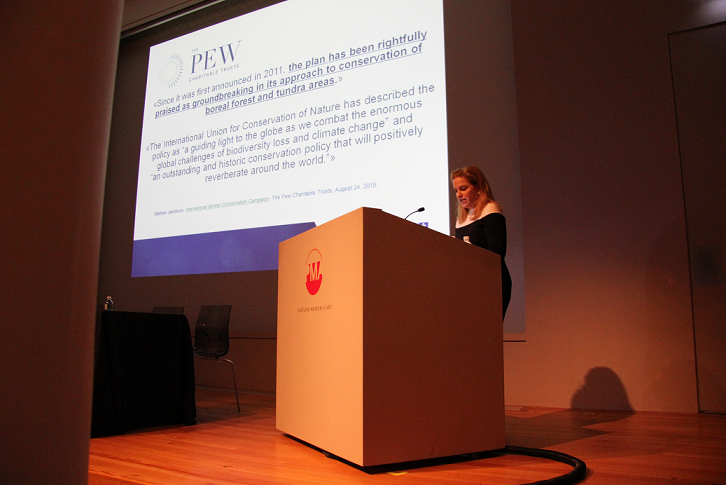 While this week was about Maine taking advantage of the Arctic Council meeting to showcase its academic, business and economic links with the Arctic, many Canadians were involved in the Arctic Symposiums and seminars as well.
At the Marine Technology and the North symposium on Wednesday, Canadian officials talked about the country's expertise in the Arctic and the links they hoped to create with Maine.
The official from the Canadian Consulate in Boston who spoke said she wasn't allowed to comment to the media about her public talk without government permission.
But Marie-Claude Francoeur, the Quebec delegate to New England, said Maine's northern ties created opportunities for Quebec, which itself has an ambitious northern development project.
"It's an opportunity for us to talk about the research and investment opportunities in Quebec through the Plan Nord," Francoeur said.
"The northern part of Quebec over the 49th parallel is not well known. Like Maine, people are not always aware of our strong links to the North. That's why it's great to increase the over-the-border collaboration with states like Maine and show a different side of Quebec."
Looking ahead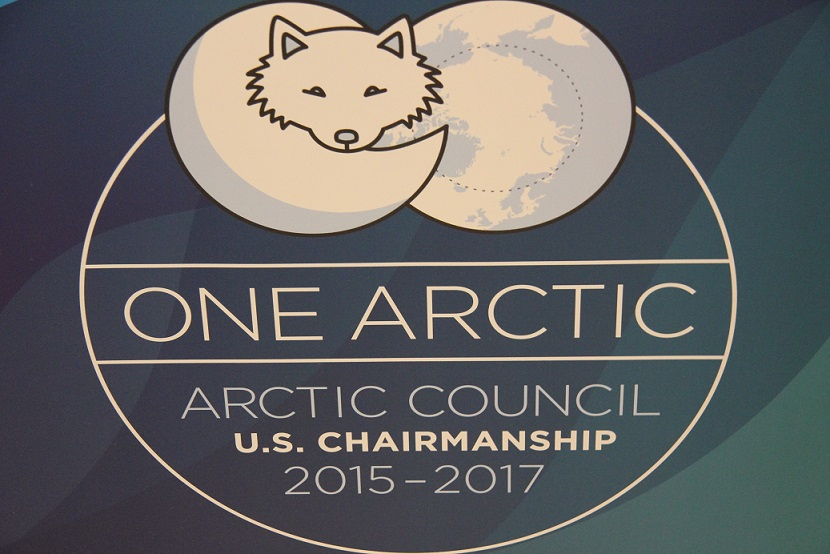 It will be interesting to see what, if any, ripple effects they'll be from the Arctic Council meeting in Maine, said Carleton University's Jennifer Spence.
"There's a lot of (Arctic Council) observer countries that see themselves as having as unique a relationship to the Arctic as Maine could argue to have," Spence said, pointing to countries like shipping powerhouses Singapore and South Korea.
"So the logic of those countries in terms of being involved  in Arctic issues is equal to Maine's. Having the SAO meeting in a place like Portland may turn out to be nothing. But it could also be quite an interesting development because if the issues are global, and you're going to focus on the global issues, it makes it much more difficult to draw the line between the international and the regional."
Bowdoin College's Susan Kaplan says the current focus on Maine's Arctic aspirations is good for the state but that she'd like Maine's business and political community to evolve their messaging about the Arctic to include links and partnerships with Indigenous Peoples, becoming a model for other southern regions doing business in the North.
"My concern is that people are not talking enough about northern communities, particularly the indigenous communities, and what all this may mean to them," she said.  "As Maine is positioning itself in the North, I'd like us to also consider our responsibility to the residents of the Arctic as we consider the opportunities for Maine."
Write to Eilís Quinn at eilis.quinn(at)cbc.ca
Related stories from around the North:
Canada: The Arctic Council at 20 – View from Canada, Eye on the Arctic
Finland:  The Arctic Council at 20 – View from Finland, Eye on the Arctic
Iceland:  The Arctic Council at 20 – View from Iceland, Eye on the Arctic
Norway:  Arctic Council aims to boost business, The Independent Barents Observer
Russia:  Russia invites Arctic Council on icebreaker tour, The Independent Barents Observer
Sweden:   Arctic Council – From looking out to looking in, Blog by Mia Bennett, Cryopolitics
United States:  Arctic Council meeting gets underway in Portland, Maine – Why some experts say we should be paying more attention, Eye on the Arctic