Angry Inuk: Canadian filmmaker takes on anti-sealing groups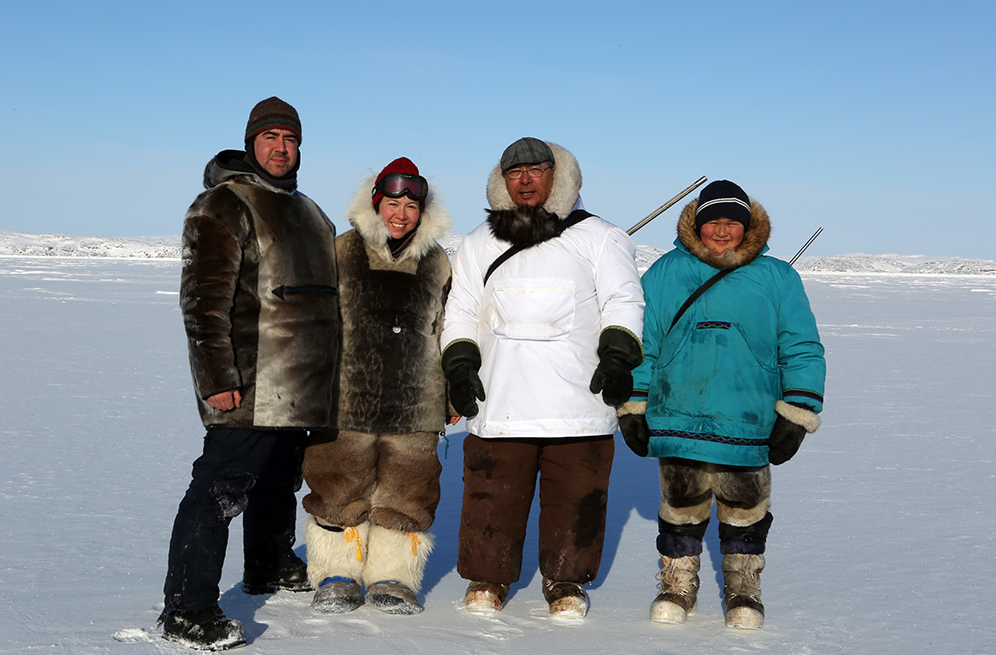 Animal rights groups have over the last few decades raised and spent millions of dollars on sleek, celebrity-endorsed campaigns designed to harness public anger over real and perceived cruelty to animals to shut down Canada's controversial sealing industry.
Now a Canadian filmmaker from the Arctic territory of Nunavut is channeling the frustration and anger felt by generations of Canadian Inuit, who have seen their livelihoods threatened and their communities gutted by the economic fallout of various bans on seal products, to hit back at the anti-sealing groups.
Iqaluit-based filmmaker Alethea Arnaquq-Baril's acclaimed feature documentary Angry Inuk, winner of the audience award at Hot Docs 2016, challenges the narrative of anti-sealing groups by giving voice to people whose very culture had prevented them in the past from speaking out in anger against these campaigns that have destroyed their self-sustaining economy.
Giving voice to northerners
In Angry Inuk (National Film Board of Canada/Unikkaat Studios/EyeSteelFilm), Arnaquq-Baril and her camera travel through the Canadian Arctic to give voice to the hunters, the craftspeople, the families for whom the seal hunt is a critical part of their livelihood and survival and follow a group of students to Europe where they plead the Inuit case before a European Union panel.
Angry Inuk (Trailer) from NFB/marketing on Vimeo.
As an Inuk who grew up in the north eating seal meat and wearing seal skin she has always been aware of the controversy around seal skins that happens in southern Canada, the United States and in Europe, Arnaquq-Baril said in a phone interview from Iqaluit.
"As I grew older, I learned more and I started to understand how deep the ramifications have been for Inuit when these animal rights groups campaign against seal skin products, how much it affects us," Arnaquq-Baril said. "Not just as casualties of those campaigns but indeed we're the main targets no matter how much those groups deny that, the majority of commercial sealers are Inuit."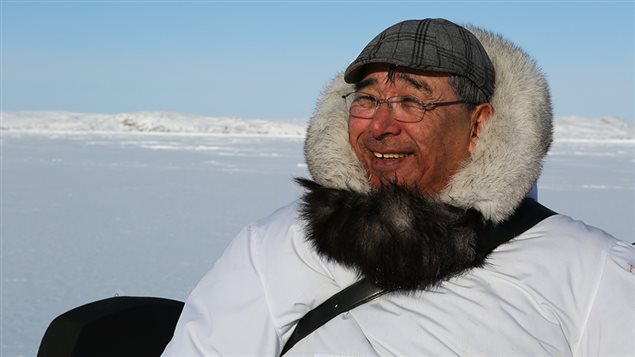 Arnaquq-Baril says the well-funded anti-sealing campaigns by groups such as the International Fund for Animal Welfare (IFAW), PETA and Greenpeace have focused their attention on the seal harvest in the Gulf of St. Lawrence, completely ignoring the fact that the majority of Canada's sealers are Inuit.
"It's kind of like we're just a footnote in that discussion," Arnaquq-Baril said. "I think when groups lobbied for the European Union to pass bans on seal products, as well as in the States with the Marine Mammals Protection Act, they either knowingly kind of erased Inuit from that discussion or are completely unaware."
Environmental campaigns hide destructive effect on Inuit from public
Arnaquq-Baril said she believes the key staff members in these animal rights groups know full well that the majority of commercial sealers are Inuit and it's a conscious decision on their part to "whitewash seal hunting" to erase Inuit from that image.
"The lower level staff in those organizations and the thousands or millions of people that donate to those organizations don't know, because the key people who design these campaigns don't want them to know that they are harming the ability of Inuit to feed their families," Arnaquq-Baril said.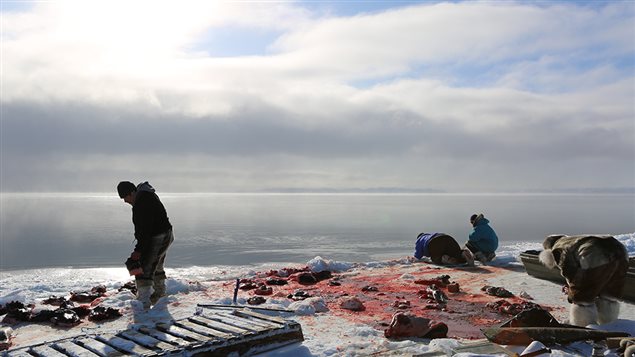 Seal meat is a staple food for Inuit and money from the sale of their pelts helps to offset the extraordinary cost of modern life in the Arctic.
"Seals have always been important we're the people of the seal," Arnaquq-Baril said. "That's who we are, it's part of our identity, it's part of our culture, and it's how we survived in one of the harshest climates on the planet for the millennia."
However, the importance of being able to make a cash income from seal skins became critically important for the Inuit throughout 1950s and 60s when the Canadian government forced or cajoled the Inuit to abandon their seminomadic lifestyle and corralled them in permanent settlements, Arnaquq-Baril said.
"The lifestyle completely changed and suddenly Inuit had to live in houses, where they had to pay rent and pay heating bills and cover all kinds of cash expenses that weren't necessary before," Arnaquq-Baril said. "So it is at that point that Inuit became extremely dependent on the sealskin market for their survival, for their ability to feed their kids."
'Listen to Inuit' says filmmaker
Speaking to RCI from her home in Iqaluit, the capital of Nunavut, Arnaquq-Baril said she wants people who go to watch her film take away three key things.
"The first is that you cannot discuss seal hunting without including the Inuit in the conversation, it's just not acceptable in this day and age to do that" Arnaquq-Baril said. "We're people, we are citizens like anyone else and we're important like anyone else and when you're discussing that is so important and affects us so much we just need to be part of the conversation every time."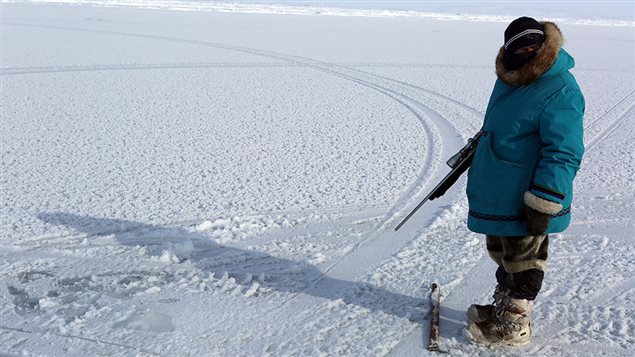 Secondly, people need to realize that it is Inuit hunters who are the guardians of the environment, she said.
"It's an environmental issue," Arnaquq-Baril said. "Inuit need to have a sustainable economy in order to be able to avoid rushing into damaging resource extraction economy. If people care about animals and they care about the environment, they have to be supporting the Inuit seal hunters who are out on the land, who're out on the water fighting to protect the environment."
And the third thing that Arnaquq-Baril wants people to take away from her film has to do with the title.
"Inuit have traditionally expressed anger in more quiet way than Western society and because of that I think people have underestimated how upsetting the situation really is," Arnaquq-Baril said.
"I want people to learn that about Inuit culture, so that when they hear an Inuk stand up and say, 'This is not right, anti-sealing campaigns are not right, or this uranium mine cannot happen in a caribou calving ground, or we need to set up this whale sanctuary,' people need to stand up and listen more carefully when Inuit express disapproval because we tend to express anger in a different way and we do it more quietly, so you have to listen a little harder."
Angry Inuk premieres in Iqaluit on Nov. 24 at the Astro Theatre, with Arnaquq-Baril in attendance.
Related stories from around the North:
Canada: Canadian Inuit blast ruling on continued EU seal ban as 'morally reprehensible', Eye on the Arctic
Denmark: Reinstilling pride in the Inuit seal hunt, Eye on the Arctic
Finland: Utsjoki residents at odds over Tenojoki salmon fishing restrictions, Yle News
Greenland: What the EU seal ban has meant for Inuit communities in the Arctic, Eye on the Arctic
Iceland: Feature Interview – Hunting culture under stress in Arctic, Eye on the Arctic
Russia:  Russia declares another indigenous group 'foreign agent', The Independent Barents Observer
Sweden:  European sealskin ban affects Sámi handicraft workers, Radio Sweden
United States: Ivory bans in contiguous U.S. hit Alaska Native carvers hard, Alaska Public Radio Network