Alaska: Officials ban trailers for carrying dogs in Iditarod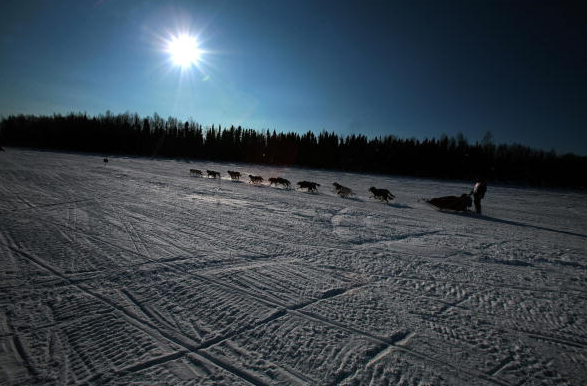 Citing safety concerns, the Iditarod Board of Directors have ruled that Iditarod mushers will no longer be able to carry dogs in trailers behind their sleds.
Aaron Burmeister is treasurer for the Iditarod's Board of Directors, and said the change came during a meeting on October 28.
"Mainly it clarifies that dogs will be hauled in the front sled if they're being hauled during the race," Burmeister said. "It's clarifying we're not hauling dogs in trailers for safety reasons."
Potential problems?
Though used by a minority of Iditarod mushers, trailers fixed behind the primary sled have grown in popularity as a way to cycle dogs through rest, particularly among the sports top performers. Burmeister said as their use becomes more common, mushers risk losing or injuring animals if a trailer detaches.
"This is a rule that didn't just come up yesterday or at the last board meeting, this is a rule that's been in discussion for several years," Burmeister said. "We're not saying that you can't haul a dog or anything else, we're saying you can't haul dogs in trailers, that way the dogs will be hauled in front of you in the main sled, where they can be supervised and managed if anything should happen."
Some mushers have been critical of the rule, along with another controversial change passed by the board that allows for two-way communications devices like cell-phones to be carried on the trail.
The new rules will be in effect for the upcoming Iditarod in March.
Related stories from around the North:
Canada:  Profile – Dog mushing in Inuvik, Canada, Eye on the Arctic
Norway: Norwegian contingent prepared for Iditarod challenge, Alaska Public Radio Network
United States: Alaska – Mushers frustrated over cell phones on Iditarod trail, Alaska Public Radio Network