Vaasa, Finland set to roll out biogas-fueled buses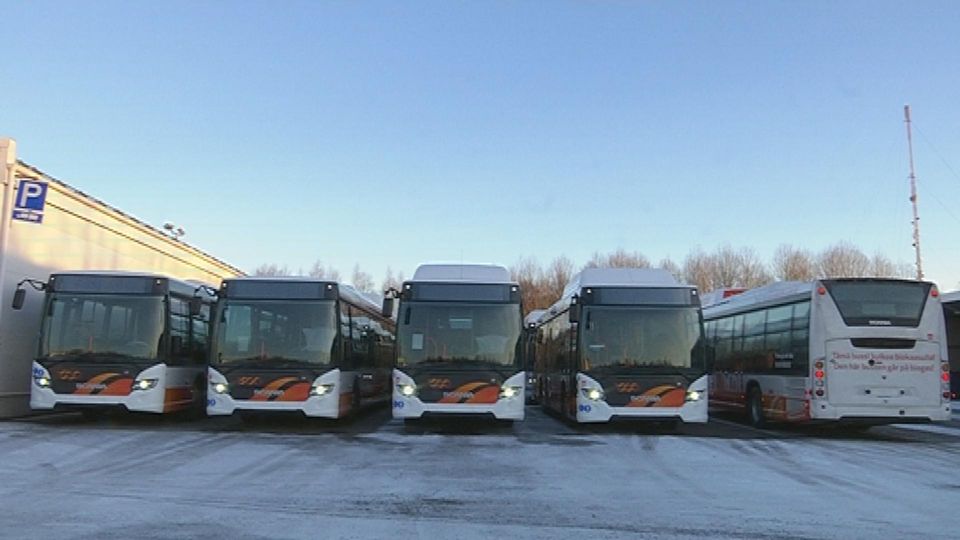 The city of Vaasa on Finland's west coast is nearly set to deploy a fleet of biogas-powered buses on its streets. Officials say it has taken 10 years to get the project on the road.
Vaasa officials have long looked forward to seeing the bio-gas powered buses on the streets of the west coast that proudly claims to be the home of an important energy cluster. Planning chief Pertti Hällilä said that getting the vehicles to Vaasa required a welter of plans and reports.
The project is now seeing light at the end of the tunnel, as 12 buses using biogas as fuel are now standing ready at a local depot. Officials are still waiting for a green light from the Safety and Chemicals Agency Tukes to fill up the tanks.
Tukes will perform an inspection on January 5, after which the buses will be put through road tests.
While they are at a standstill, the vehicles will be fitted out with all the gear required to operate in public transportation, while personnel will receive training in how to handle them. Officials expect them to hit the roads by mid-February.
The deployment of the buses powered by eco-friendly biogas will allow the city to retire half of its current fleet, part of which has been condemned as old and run down.
The buses will be primarily white, with a contrasting orange city skyline on the sides. The interiors will feature orange-painted metal with seating material in electric blue. The color scheme was the brainchild of the city's marketing and graphics teams.
Safety, eco-friendliness, easy access
The new buses prioritise safety and easy access for disabled commuters. They provide room for wheelchairs as well as guide dogs. All have three doors and low floors.
They will operate on biogas produced by the Stormossen regional waste management company. It is the country's first such firm to create biogas from biomass outside of the natural gas network.
The buses will fill up from so-called slow filling stations in a process that can take several hours. This means they will have to tank up at night. However they can run 500 kilometres on a full tank.
City officials expect the new fleet to help generate jobs for locals.
"This is not just about acquiring buses; rather we are creating an entire production chain. It is a unique project in Finland. There is nothing similar elsewhere," Hällilä declared.
The planning manager said that the vehicles should be in use for some 15 years. Each bus is expected to cover 65,000 kilometres annually.
Related stories from around the North:
Canada:  Biomass – an energy option for the North?, Eye on the Arctic
Finland:  Finland: Turku utilities to trade in coal for biofuel, Yle News
Sweden:  Finnish-Swedish paper manufacturer to move into biofuel, Yle News