Floating nuclear power plant should not be fueled with uranium in St. Petersburg, environmentalists say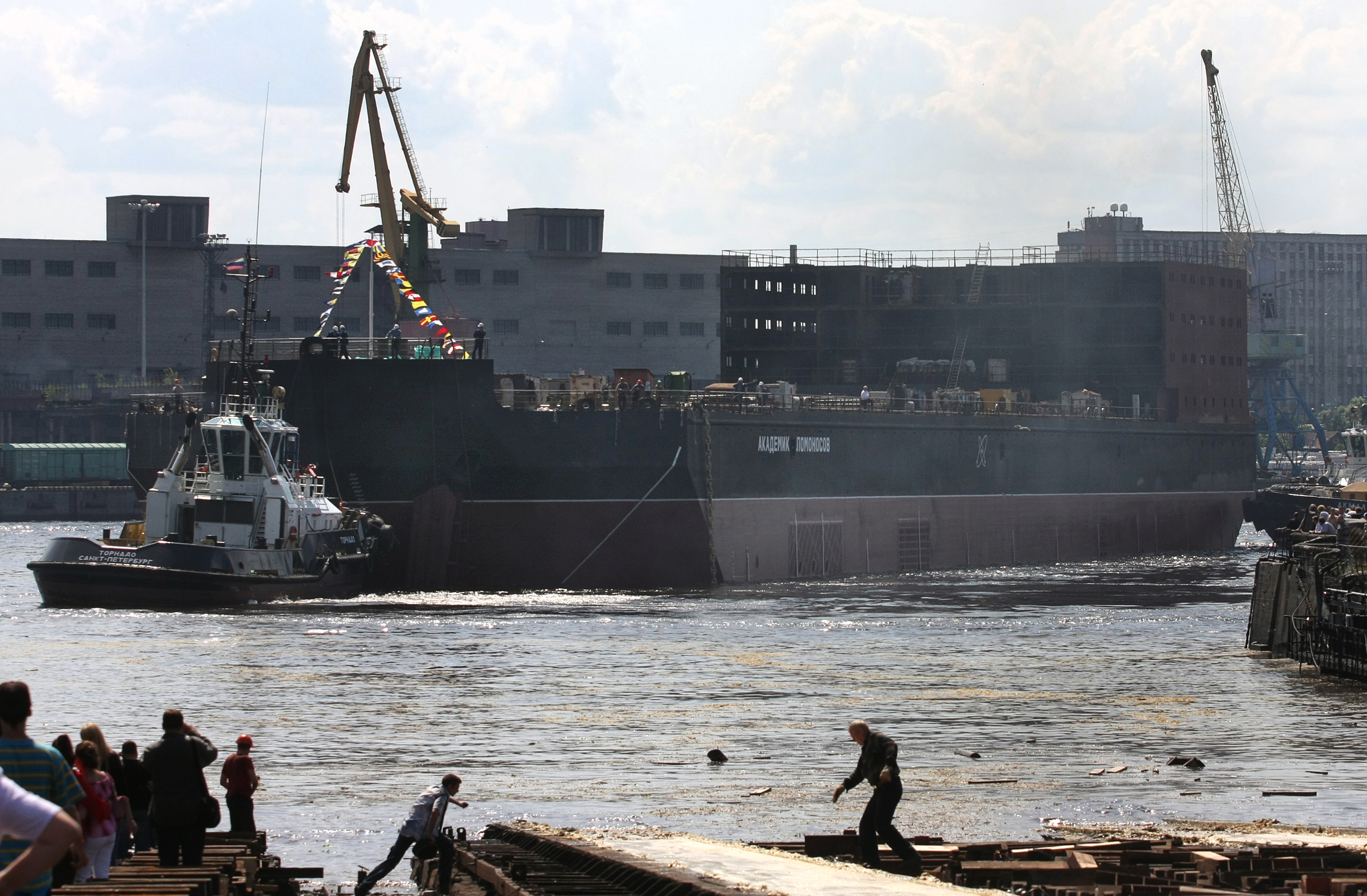 Political party Yabloko demands that the soon-to-be operation is conducted in safe distance from the city center.
In a public statement, the regional office of Yabloko warns against the loading of nuclear fuel into the two reactors while the experimental floating installation is located in downtown St. Petersburg.
It could pose a serious threat against the five million people of St. Petersburg, they warn. Also environmental organization Greenpeace is skeptical towards the operation.
«We consider it unacceptable to conduct such operations in the center of our multi-million people city», the statement reads. The party argues that the Baltic Yard, the shipbuilder, does not not even yet have the necessary licenses for the launch and exploitation of the reactors.
According to Yabloko, «it is a disgrace that people in St. Petersburg have not even been consulted, while there has been public hearings in Chukotka, the region where the floating nuclear plant will be based.» The party now demands that regional Governor George Poltavchenko cancels an approval previously granted to the Baltic Yard.
Nuclear plant for the Arctic
The «Akademik Lomonosov» is the world's first floating NPP and is built by the Baltic Yard, a plant located near the St. Petersburg city center. When ready, the plant is to be stationed in Pevek, the town on Russia's east Arctic coast.
The plan is to put the nuclear power plant into operation on site in the Arctic in November 2019. Construction of infrastructure in Pevek is already in full swing, and ground works with the protection dam to surrond the plant is reportedly already 79 percent finished.
Before that, the installation will be fueled with about 360 kilograms of low-enriched uranium-235 while located in St. Petersburg, and then towed northwards along the Norwegian coast and then eastwards along the Northern Sea Route.
The nuclear fuel loading operation is due to take place in the course of the first six months of 2017, Rosatom informs.
As previously reported by the Barents Observer, the loading of uranium fuel into the reactors nearly one year before the shipping of the plant to the Arctic is likely to give the operator the possibility to do reactor testing and mooring trails at the yard.
With some improvements, the reactor of the KLT-40s type is similar to the reactors on board Russia's fleet of nuclear powered icebreakers.
Related stories from around the North:
Canada: Floating nuclear power stations for Arctic?, Radio Canada International
Finland: Nordics' biggest lithium ion battery helping hydropower in Finland, Yle News
Norway: Traces of radioactive Iodine detected over Europe, The Independent Barents Observer
Russia: Larger portion of Russia's nukes will be on subs in Arctic waters, The Independent Barents Observer
Sweden: Swedes discover new Barents oil and gas, Radio Sweden