Joy, dignity and karaoke to ring in Finland's 100th Independence Day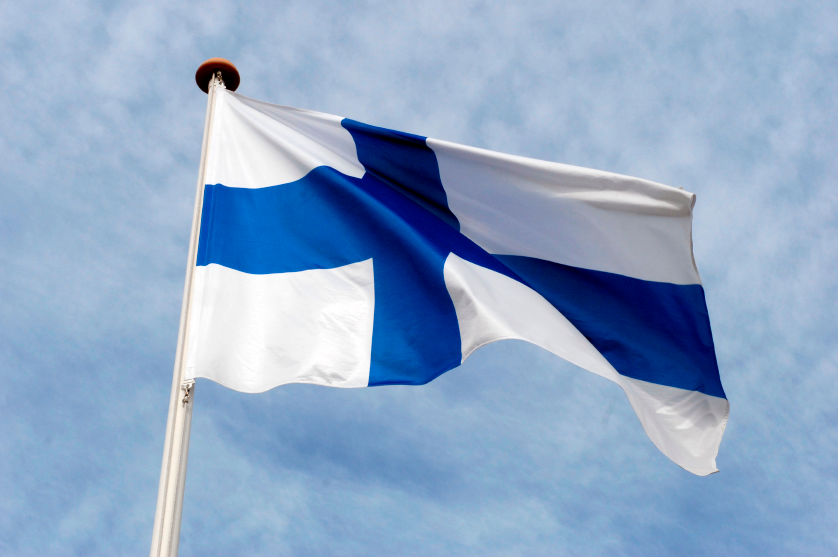 Finland's centenary celebrations and campaigns have gone on all year, but they are set to culminate around the country's hundredth Independence Day on December 6th.
The government published detailed plans of the festivities on Wednesday, with events planned featuring flag-waving, war memorials, ice hockey and even karaoke.
"This year there's a good reason to celebrate our Independence Day over several days," general secretary Pekka Timonen says in the campaign's release. "The official celebrations start on Independence Day Eve, December 5th. Moments that will be built together will bring new, great tones together with strong Independence Day traditions."
Light art, nationwide singing
The whole of Finland's birthday week features an array of memorial events leading up to the big day. Among the most impressive is a series of light installations, collectively called Luminous, which will illuminate various Finnish landmarks. The project began on New Year's Eve 2016 with the lighting of Töölönlahti Bay in Helsinki.
"In December 2017, the artworks are lit one by one in Savonlinna, Tampere, Oulu, the Saana fell in Kilpisjärvi, and Turku, which will host a massive piece of light art in Turku Castle and Castle Park," the event's official page reads.
While Luminous is a nod to Finland's seasonal flux of sunlight (from the sun not rising at all in the far north in winter to barely setting in Midsummer), another collective campaign highlights one of Finland's favourite pastimes: singing karaoke.
Belting out a familiar tune will take on a whole new gravity on December 5th, when "all karaoke bars in Finland are invited to take up the challenge and participate in an event to join in singing well-known, Finnish hit songs celebrating Finland." Karaoke pre-parties will start at 9 pm nationwide.
Related stories from around the North:
Canada: Canadian NGO wins Google grant to build 'Wikipedia of Inuit knowledge', Radio Canada International
Denmark/Greenland: Ice melt to motivate whizzkids?, blog by Irene Quaile, Deutsche Welle
Finland: Finland's foreign policy includes adorable Arctic emojis, Alaska Dispatch News
Iceland: Iceland's Pirate Party leads polls few days before elections, The Independent Barents Observer
Norway: Norwegian «slow TV» follows reindeer herd to the coast of the Barents Sea, The Independent Barents Observer
Sweden: Northern Sweden cities on shortlist for battery gigafactory, Radio Sweden
Russia: Novatek to artists: Can you beautify our gas plant?, The Independent Barents Observer
United States: 'I Am Inuit' goes from Instagram to museum in Anchorage, Alaska, Alaska Public Media