Iceland's Pirate Party leads polls few days before elections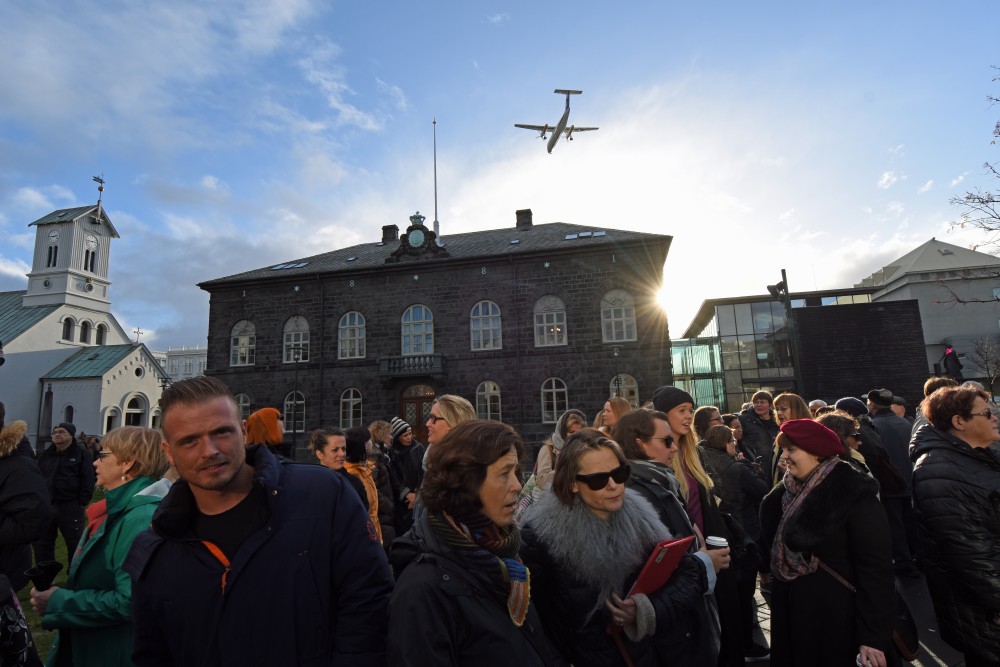 Like the eruption from Eyjafjallajökull shocked air-traffic across Europe in 2010, Iceland today experiences a political earthquake where the Pirate Party is on course for historic election win.
22,6% of Icelanders will vote for the Pirate Party in the parliamentary elections on Saturday, according to a recent poll made by the Social Science Research Institute, Morgunbladir reports.
No other parties have higher score in the poll.
Last elections in 2013, the Pirate Party got just over the 5% of votes needed to get seats in Althingi – the Icelandic name of the national parliament.
Most of their candidates are young people, a new generation of Icelanders tired of political chaos they blame the establishment for. People on Iceland want more direct involvement into politics by referendums, transparency and a more fair distribution of income from natural resources like the important fisheries.
Iceland's Pirate Party is led by Birgitta Jónsdóttir, a former WikiLeaks activist, poet and web developer. She holds one of the three seats the party has in Althingi today.
Power to the people
"We don't know what will happen if they win the elections, the party says it would not like to have the Prime Minister," says Silja Bára Ómarsdóttir with the University of Iceland. She is an expert on Icelandic politics and foreign relations.
"Last week the Pirate Party invited several other parties to meet and see if they could work together. Such talks between different parties before elections have not happened before here on Iceland," Ómarsfóttir explains.
With 22,6% of the votes, the Pirate Party will get 15 of the 63 seats.
Saturday's elections follow the resignation of Prime Minister Sigmundur David Gunnlaugsson in April, after the Panama Papers revealed that he and family members had money in offshore accounts.
Some 30,000 people then protested outside the small parliament building in Reykjavik. On a island in the North-Atlantic with 323,000 citizens; that demonstration was a serious voice.
International movement
Making a historic win on Iceland, the Pirate Party is an international movement exisiting in several countires. Support for a more direct democracy and participation in governments, the party has tailwind like the old Viking ships.
On Iceland, the party uses Facebook asking people what stands they should take in different issues. Civil rights, reforms of copyright and patent law, internet information privacy, freedom of information and anti-corruption are high-profiled issues for the party.
The Pirate Party was first established in Sweden ten years ago.
Big turnover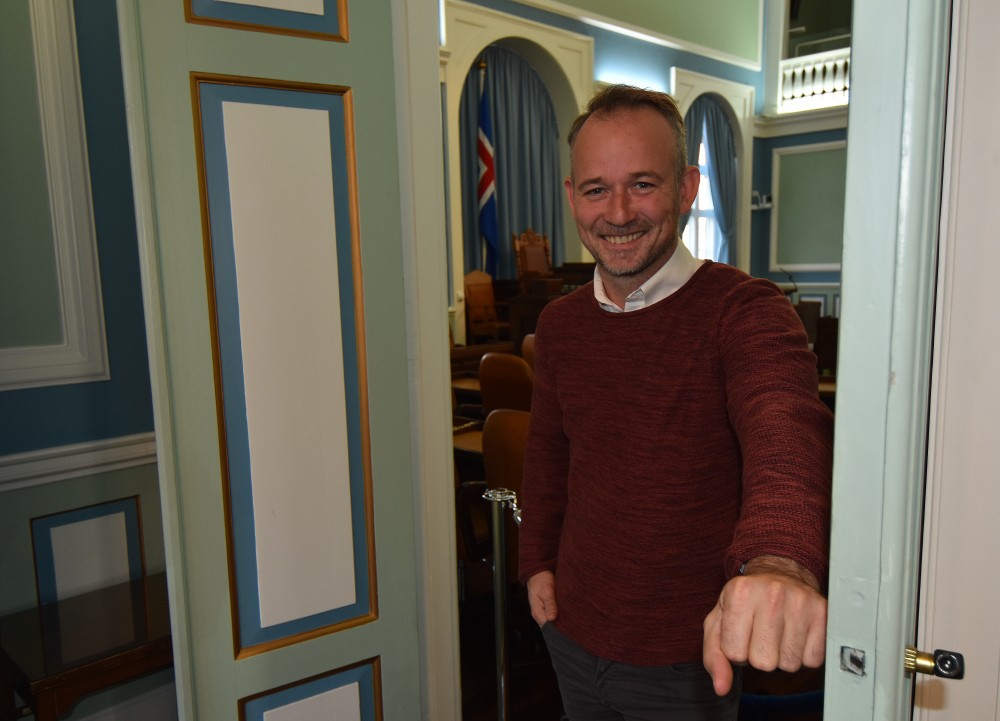 Member of Althingi, Róbert Marshall, is not running for another period. He has represented the Social Democratic Alliance in Althingi for the last 7 1/2 years.
"I don't want to be in parliament more. I'm 45 and can still do something else in life. Maybe I will be a mountain guide," he says with a smile.
Marshall is not the only that soon walks out the door from Althingi in the centre of Reykjavik for the last time.
20 members of parliament are not up for re-election. Maybe 50 percent of today's members of Althingi will not be back in the seats after elections.
"I think it is good that we have a big turnover in the parliament," Róbert Marshall says.
"Do your time in politics, then return to where you came from. The fewer we have of people that see politics as a life carrier the better," he proclaims.
Marshall says the Islanders today tend to shift support for parties more and more.
"Before you stayed with a party like a sport club, but now people are more voting for programs and people they know. That is good for politics," he says.
One likely outcome of the elections on Saturday could be a majority government supported by three or four of the parties.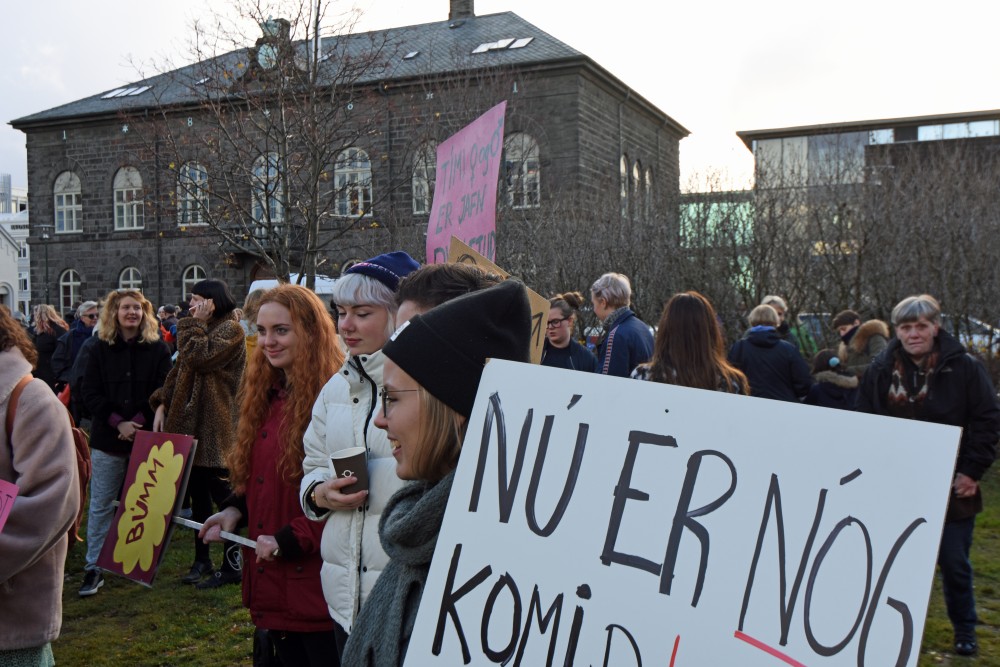 Related stories from around the North:
Canada:  Trudeau and Obama's Arctic endeavours, Deutsche Welle's Ice-Blogger
Denmark:  Obama and Nordic leaders pledge Arctic cooperation, Alaska Dispatch News
Finland:  UN rep. urges suspension of Sámi elections, Yle News
Greenland:  Greenland, Alaska elections bolster Arctic resource extraction, Blog by Mia Bennett
Iceland:  Meet Eliza Reid – Iceland's Canadian first lady, Radio Canada International
Russia:  How did the Russian Arctic vote?, The Independent Barents Observer
Sweden:  Land, water rights big issues in Sweden's Sami elections, Radio Sweden
United States:  Alaska's largest Native organization endorses Clinton for president, first endorsement in history, Alaska Public Radio Network