Finland invites USA to join main military exercises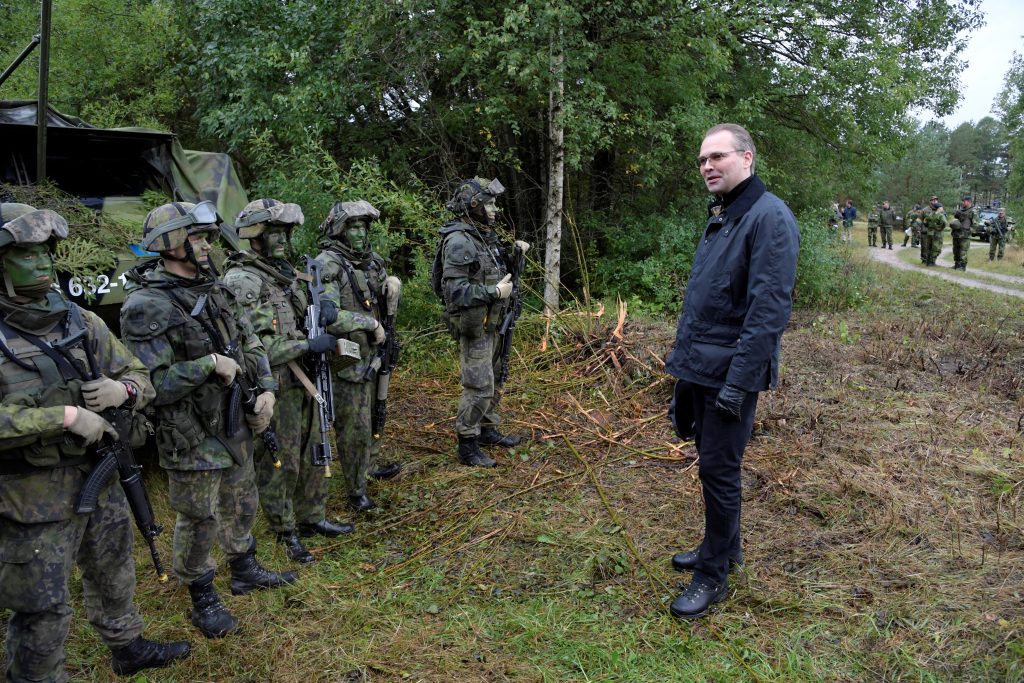 Finnish Defence Minister Jussi Niinistö says he has invited United States Defence Secretary James Mattis to participate in military exercises in 2020 or 2021. Niinistö and Mattis also joined Swedish Defence Minister Peter Hultqvist for the first in a possible series of tripartite talks.
Defence Minister Jussi Niinistö said Tuesday that he had extended an invitation to US Defence Secretary James Mattis to participate in its main military drills due to take place in 2020 or 2021.
"Mattis commented positively on the matter, saying that we should have exercises. But of course they also have their own exercises programme and they need to be reconciled," Niinistö told reporters in Helsinki Tuesday afternoon.
At a joint press conference with Mattis later, Niinistö told the US defence secretary that his country's participation in the drills would be useful and welcome.
"We see the US presence in the Baltic area and the rest of Europe as a stabilising factor," Niinistö said in his statement.
Mattis did not directly respond to Niinistö's invitation. During his comments to the media he congratulated Finland on its independence centennial and thanked Finnish troops for their skill and work ethic.
Mattis was in Helsinki this week for bilateral talks with Finland as well as to attend the meeting of North Group defence ministers on Tuesday.
Tripartite talks involving Finnish, Swedish US defence ministers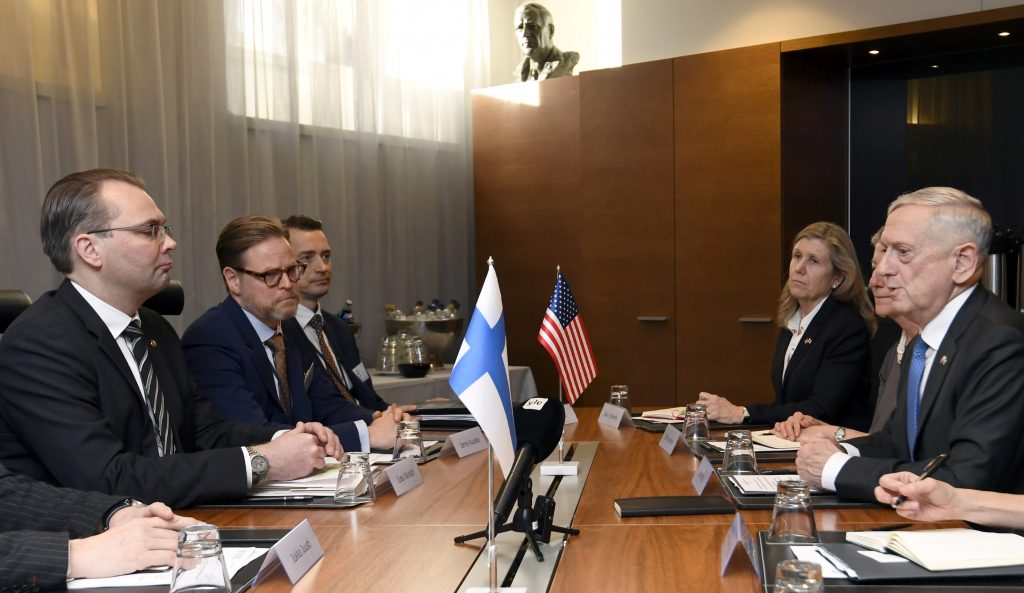 He joined Niinistö for tripartite defence discussions with Sweden, the first time talks of this nature took place. Niinistö said that a similar encounter is being planned for 2018; however it's not yet known whether it will be a regular event.
The minister said that there is already one immediate item for the agenda: cooperation to combat hybrid warfare threats and the operations of the recently-launched Helsinki-based hybrid threat centre.
Niinistö said that the goal of maintaining contact among defence ministers is meant to supplement, rather than replace Finnish and Swedish bilateral relations with the United States.
"This is a matter of a practical cooperation. There is no new alliance being built," the minister said.
According to Swedish Defence Minister Peter Hultqvist, meetings involving the US, Finland and Sweden at the level of defence ministers send a very important security policy message. He added that it is also very natural, because both Finland and Sweden have the same defence cooperation agreements with the US.
Related stories from around the North:
Canada: Canadian Army Exercise ARCTIC BISON 2017 challenged by winter thaw, Radio Canada International
Norway: Moscow says NATO meeting in the Arctic is a provocation, The Independent Barents Observer
Russia: NATO trains in anti-submarine warfare in northern waters, The Independent Barents Observer
Sweden: Mandatory military service to be reinstated in Sweden, Radio Sweden
United States: Russian bombers spotted outside Alaska…again, Alaska Public Radio Network