Dreaming of a White Christmas on the Kola Peninsula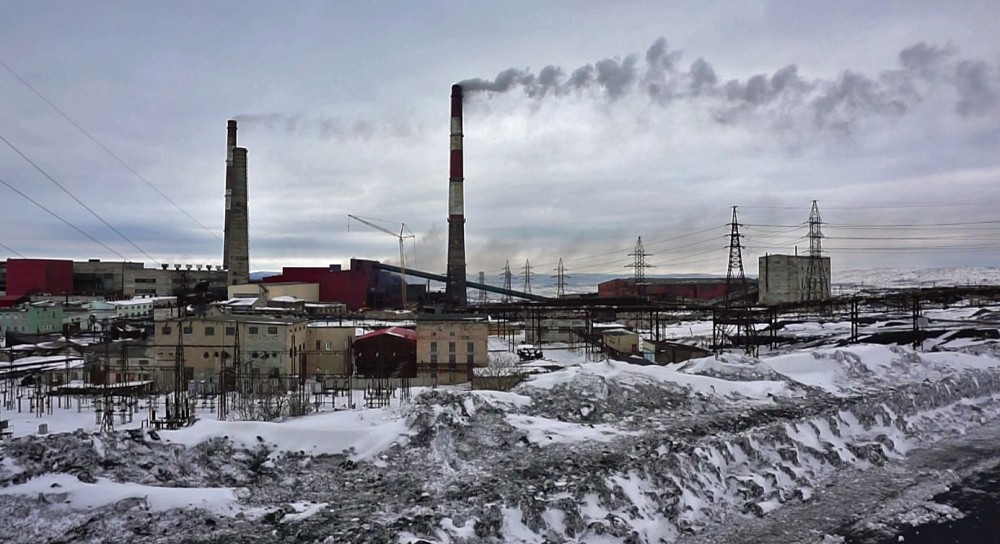 Nornickel plans significant reduction of smelting operations in Nikel to achieve a target of 50% reduction in sulfur dioxide pollution on the Kola Peninsula.
The top management of Nornickel outlines how to transfer the company from being world-wide infamous for being the largest air-polluter in the Arctic to becoming the world's front-runner mining company regarding environmental standards.
The investment plans were recently presented in London.
In his presentation, Nornickel's CEO Vladimir Potanin showed the company's strategic goals starting with «In 2018-2022 Nornickel will become greener and help others to get greener.»
Potanin, one of Russia's most wealthy oligarchs, continued: «We are committed to do our best to transition Nornickel into one of the world's most modern, cleanest and safest mining companies, which provides attractive returns to its shareholders.»
Through his investment company Interros, Vladimir Potanin owns 30% of the shares in Nornickel.
Environmental footprints
Emissions at the border with Norway will be reduced by up to 50%, the next slide stated and listed 2023 as the year for the goal to be fulfilled. While improving Nornickel's environmental footprints in Russia, the company highlights batteries for electric cars as a global market for its metals to support enhancing environmental conditions globally.
Vadim Malkin with the London-based strategy and communications consultancy company Transitional Markets Consultancy helps Nornickel with its international media relations.
He says to the Barents Observer that one way to cut emissions from the smelter in the town of Nikel is «a significant reduction of smelting operations.» Malkin elaborates «the company is going to reduce the number of furnaces and volums of smelting.»
Halves SO2 emission by 2019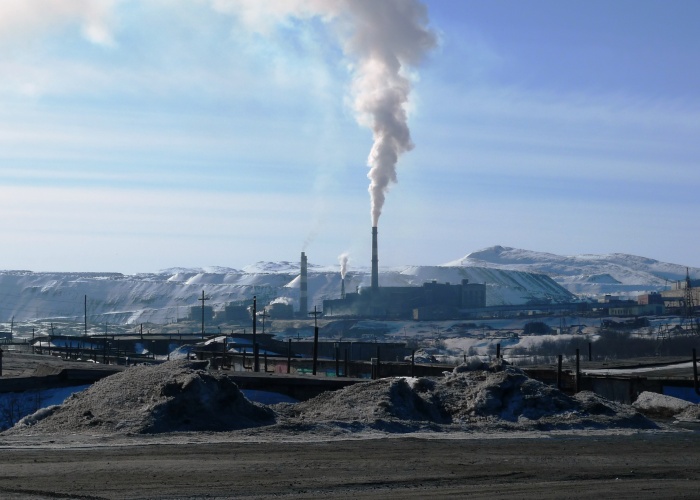 Vadim Malkin has for the Barents Observer estimated that emission of sulfur dioxide (SO2) from the smelter in Nikel will be reduced down to 44,000 tons. In 2015, the pellets plant in Zapolyarny and the smelter in Nikel, both located in visible distance from the Norwegian border, had a total emission of 80,000 tons of SO2.
By 2023, the total SO2-emission from all Norickel's plant on the Kola Peninsula is targeted at 15,500 tons. That includes the factories in Nikel, Zapolyarny and Monchegorsk.
Two furnaces to be closed
Sergey Dyachenko, First Vice-President and Chief Operating Officer with Nornickel presented the plans for changes in production flow for the concentration in Zapolyarny and the smelter in Nikel in more detail.
Two out of three furnaces in Nikel will be closed by 2019. The output, however, will still be providing Monchegorsk with enough high-grade matte for further smelting into metals to be sold on the world market. This will be achieved by producing high-grade concentrate instead of bulk concentrate. The low-grade concentrate will no longer be smeltet in Nikel, but shipped directly to other markets. With reduced volums for smelting, the result will be lower emissions from Nikel.
Bellona outlines challenges in new report
Oskar Njaa with the environmental group Bellona in Norway is currently writing on a report summing up the different measures by Nornickel to reduce emissions on the Kola Peninsula. When asked by the Barents Observer if the plans for emission cuts are to be believed, he says a challenge is that there are still a fair amount of gaps of information in the company's plans.
«Belief is not enough when combating pollution. It would help greatly to have a roadmap of planned projects, expected reductions compared to a base year and a total goal of reductions by a certain year. It would make promises of reduction more legitimate, and make it possible to follow the company's progress,» Oskar Njaa says.
Do you believe there one day will be a White Christmas in Nikel?
«We want to believe there will be a White Christmas in Nikel,» Oskar Njaa says with a smile.
«It might still come from a shutdown of the smelter plant, as suggested by Potanin in 2016. Still, that would only move the issues elsewhere within Russia. The part of the company's activities on Kola for which we lack answers the most is the smelter in Nikel. If Nornickel has a plan, we would love to see it,» Njaa tells.
Related stories from around the North:
Canada: Arctic nickel, not oil, could soon power the world's cars, Blog by Mia Bennett, Cryopolitics
Finland: U.S. pullout from Paris climate pact condemned by Finnish leaders, Yle News
Germany: Cheap oil from the Arctic? Fake news, says climate economist Kemfert, blog by Irene Quaile, Deutsche Welle
Norway: Another dry drill in the Barents Sea, another setback for the oil industry, The Independent Barents Observer
Russia: Russia's newest Arctic coal rush, The Independent Barents Observer
Sweden: Sweden's climate minister : U.S. withdrawal from Paris sends a bad signal, Radio Sweden
United States: Big questions emerge over $43 billion gas-export deal between Alaska and China, Alaska Dispatch News