Russia's grand LNG project takes its toll on Arctic environment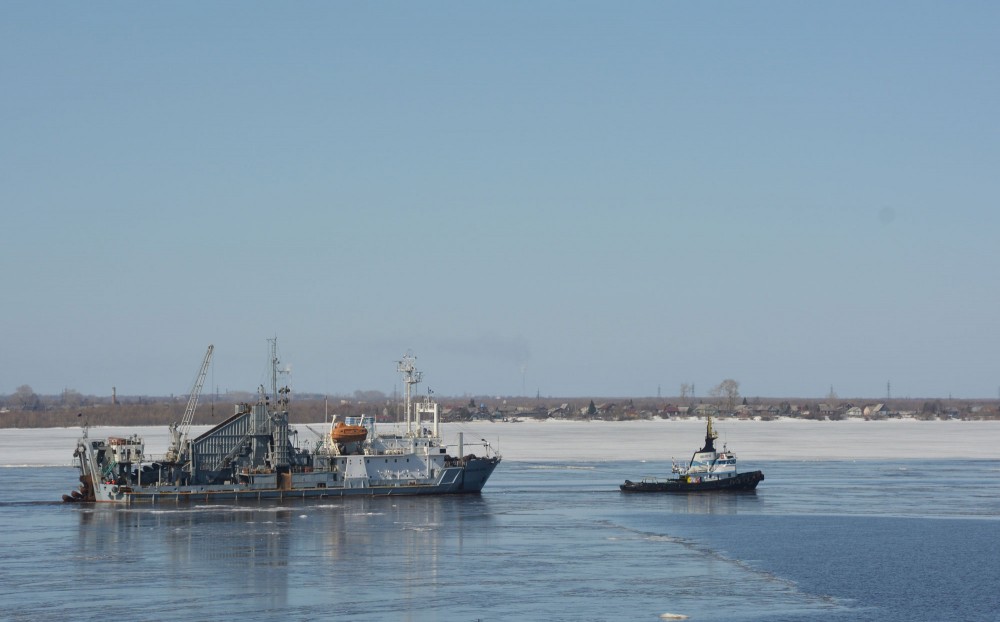 The developers of the Yamal LNG seek to overcome damage caused by the removal of 70 million tons of seabed from the Gulf of Ob.
It is one of the biggest industrial projects in the Arctic ever. And it has not come without a price for the environment. Not only does the LNG plant and adjacent infrastructure cover large swaths of vulnerable Yamal tundra lands, effects are significant also in the Gulf of Ob, the great and shallow waters between the Kara Sea and the Ob River.
An unprecedented 70 million tons of ground has been removed in the period 2014-2017, the Russian Federal Agency for Maritime and River Transport confirms. A key part of it has been taken from the waters surrounding the new great port of Sabetta.
Only in 2016, a total of 23 dredger vessels were involved in the area. As a result, a 205 meter wide and 15,1 meter deep channel has been made open for shipping through the shallow gulf. In the waters adjacent to the Sabetta terminal, the channel is made wider – 315 meter.
The LNG project requires easy access to Sabetta for carriers with a draft of up to 12 meter.
Consequences for local fish stocks
The project participants will now have to take great effort to compensate for the damage inflicted by the project, the government agency underlines.
Of special importance is the local fish stocks, officials argue. In 2017, they released about 215 million pieces of baby peled, a northern whitefish, and 2,6 million baby sturgeon. The artificially farmed fish has a value of more than 600 million rubles (€8.7 million), a press release informs.
It is not an easy task. In previous years, only 16 of 1,000 released fish survived. Now, the size of the baby fish has been increased from 1.3 grams to 10-12 grams in a bid to enhance survival rates.
Novatek and its partners have spent about $27 billion on their development of the Yamal LNG project. A key part of infrastructure developments, including the dredging, has been covered by the Russian federal government.
Tanker fleet could ship up to 16,5 million tons
In December, the production was officially started and the first carriers shipped out liquified gas from the terminal facilities in Sabetta, the new major sea port on Yamal coast. A fleet of 15 tankers will ultimately serve the project and ship out an annual 16,5 million tons of LNG through the Arctic waters.
In addition to Sabetta and the Yamal LNG, effects on the local environment are significant also from the Novy Port project further south in the Ob Gulf. The Novy Port is operated by Gazprom Neft and includes the annual out-shipment of several million tons of oil from a new terminal off the coast of Cape Kamenny, a site on the southeastern shore of Yamal.
Related stories from around the North:
Canada: Ocean acidification could doom key Arctic fish species: study, Radio Canada International
Germany: Cheap oil from the Arctic? Fake news, says climate economist Kemfert, blog by Irene Quaile, Deutsche Welle
Russia: Foreign flagged tankers chart course for Russia's new Arctic LNG plant in conflict with Kremlin policy, The Independent Barents Observer
United States: Opponents fail to stop drilling plan in arctic Alaska wildlife refuge, Alaska Public Radio Network