Northern Fleet submarine claims Russian record in undetected tracking of enemy sub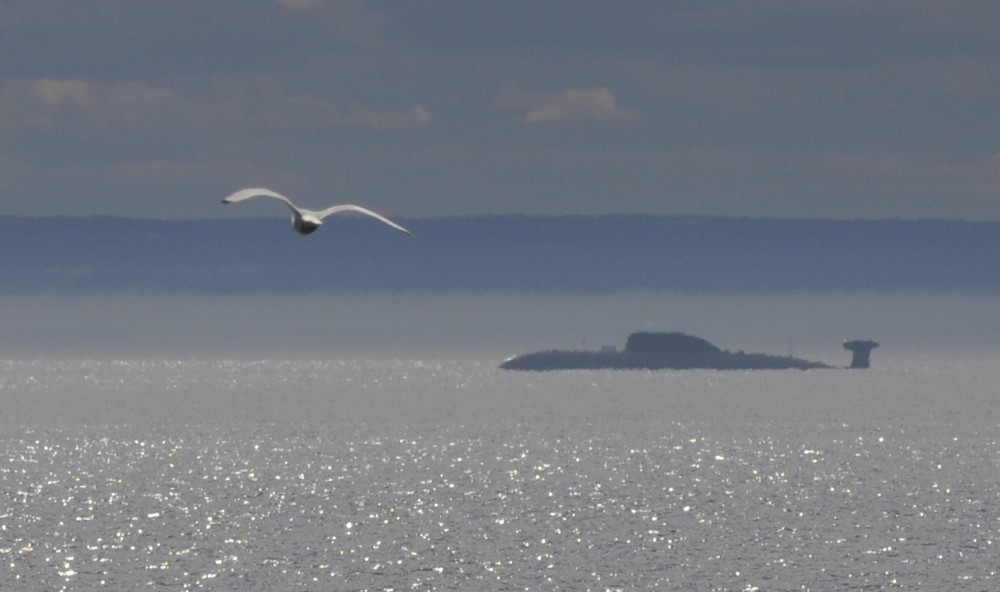 Filmed back in port at the naval base Gadzhiyevo north of Murmansk, crew member Aleksandr Brazgun tells to military TV channel Zvezda about the event.
«From the first contact with the foreign submarine happened, it lasted for several days and that was a record for the navy in terms of tracking,» Brazgun said.
No information was given about the nationality of the foreign potential enemy submarine, but the news article where the interview is posted says it was a NATO submarine. «Pantera» is a multi-purpose nuclear-powered submarine normally sailing the Barents Sea, Norwegian Sea and North Atlantic. In that area, NATO submarines are patrolling in a cat-and-mice hunting war-game.
Russia's Akula class submarines are of the 3rd generation nuclear-powered submarines sailing for the Northern Fleet are considered to be much more quite in operation than former Russian noice submarines.
"This is our objective"
In another interview by TV Zvezda also posted on Friday, Commander of the Akula-class flotilla in Gadzhiyevo, Sergey Starshinov, told about a voyage by another submarine to the east coast of the United States. Starshinov said the submarine sailed unnoticed close to a US military base.
«This is our objective. To come and go undetected,» Commander Starshinov told. He said the submarine did not violated the American maritime border. The interview is made on the pier in Gadzhievo where both the «Pantera» and «Tigr» are moored.
TV Zvezda is operated by Russia's Ministry of Defense.
The two TV interviews are part of a longer program about the Akula-class submarines' operations and voyages, a program to go on air this Sunday. A third clip from the program shows an exercise on how the crew members of an Akula class submarine prepare to launch missile against a NATO aircraft.
ICEX 2018
Two U.S. and one British nuclear powered submarines are currently exercising underneath the Arctic sea-ice. The exercise ICEX 2018 will last for five weeks.
In January, the Barents Observer reported about an sharp increase in visiting American nuclear powered submarines to Norwegian waters, especially in the north. NATO submarines are now sailing inshore the coast of Norway 3 to 4 times monthly for crew-exchange or other purposes.
For NATO, keeping track of Russian submarines is of strategic importance. The so-called GIUK gap (Greenland, Iceland, United Kingdom) is where submarines from the Kola Peninsula can access the North-Atlantic. If not tracked, those submarines could potentially pose a threat to allied naval vessels sailing between Europe and North America. If NATO manages to block the GIUK gap, allied convoys would be safer in a possible war scenario.
Two years ago commander of NATO Maritime Command, Vice-Admiral Clive Johnstone, triggered the alarm bell and publicly said the alliance sees "more activity from Russian submarines than we've seen since the days of the Cold War.
Related stories from around the North:
Canada: Surveillance and search and rescue top Canada's Arctic defence priorities, Radio Canada International
Finland: Finnish Defence Minister slams government over planned defence spending cuts, Yle News
Norway:  Norway says Russia's mock attack on Arctic radar troubles stability in the North, The Independent Barents Observer
Russia: Is Russia's new nuclear systems source of mysterious radioactivity in the air?, The Independent Barents Observer
Sweden: Swedish military wants to double in size, Radio Sweden
United States:  Trump signs defense bill to allow more missile interceptors in Alaska, Alaska Public Media