NATO wants to keep the Arctic an area of low tensions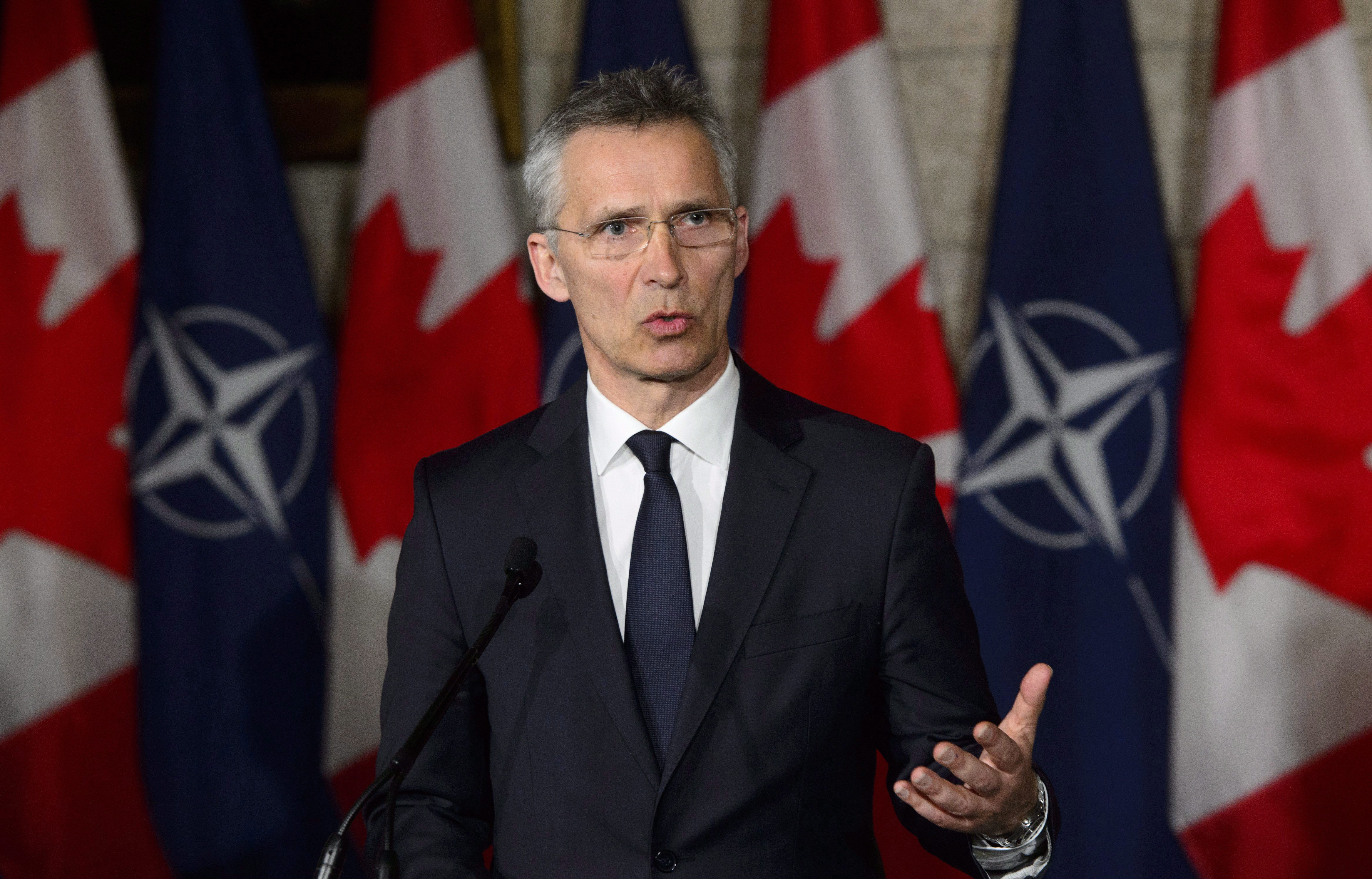 Despite rising tensions with Russia in Eastern Europe, the Baltics and more recently in the United Kingdom, NATO would like to keep the Arctic an area of low tensions, the chief of the North Atlantic Alliance said Wednesday.
"We used to say that in the High North we have low tensions," NATO Secretary General Jens Stoltenberg told reporters during a joint press conference with Prime Minister Justin Trudeau. "And I think we should continue to strive for avoiding an arms race and higher tensions in the High North."
At the same time the alliance needs to respond to the increased Russian military presence in the North Atlantic and the Arctic regions with more of its own naval forces, said Stoltenberg who was in Ottawa for a two-day visit.
"Therefore part of the adaptation of NATO is that we are also increasing our naval capabilities, including the High North," Stoltenberg said.
Arctic focus
Trudeau said the question of the Arctic was thoroughly discussed during his meeting with Stoltenberg.
"We had a very positive discussion on further engagement by NATO in the North," said Trudeau.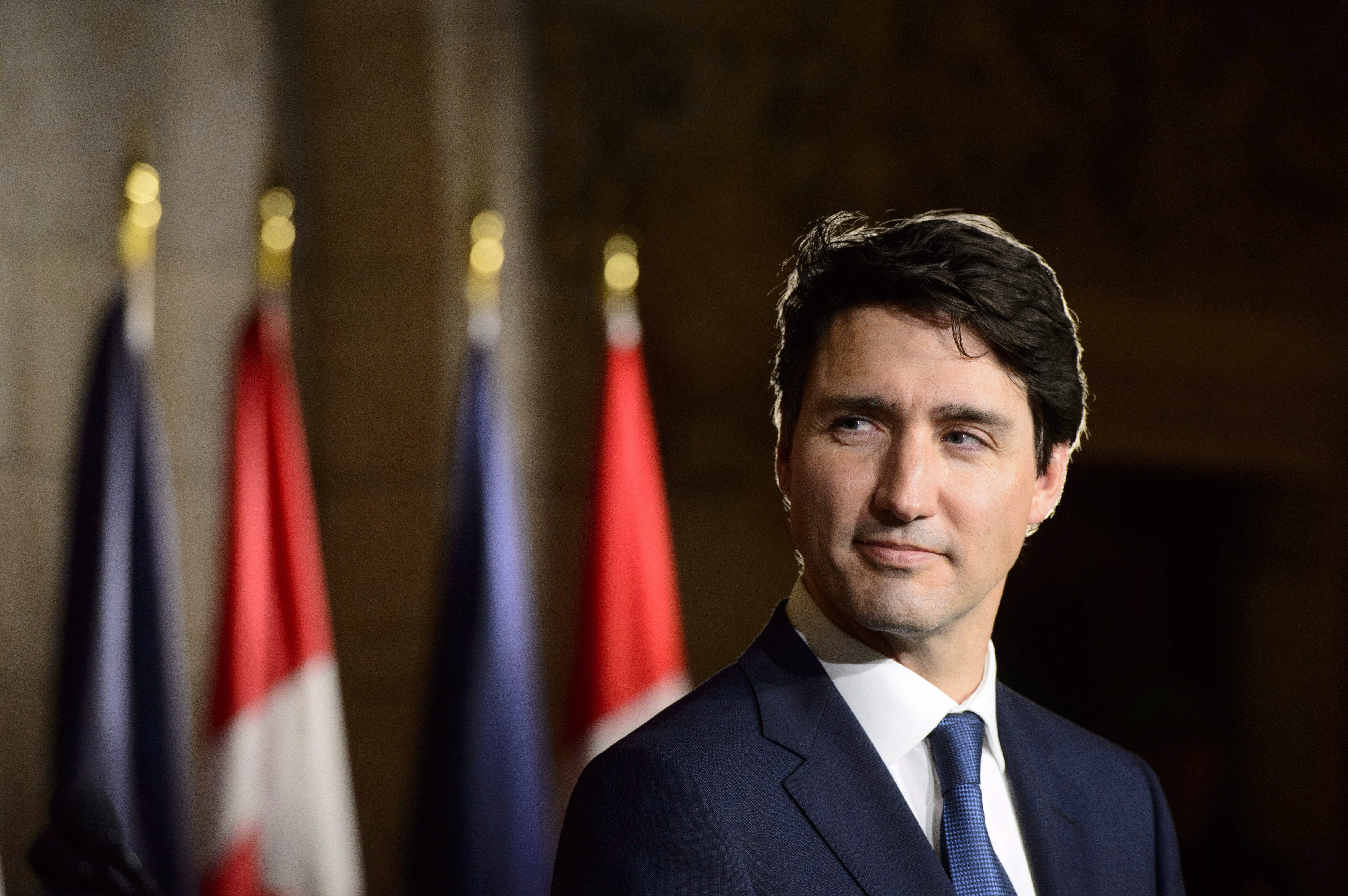 Given the impacts of climate change and greater navigability in the Arctic waters, Canada and NATO have to continue to collaborate and coordinate their actions in the North, Trudeau said.
"I very much look forward to working with NATO as Canada has always been a strong NATO ally and will continue to be particularly in the areas where there is a natural fit like protecting our Arctic Oceans," Trudeau said.
"I know that there is a new model and a new approach coming down the pipeline and we'll be part of that," Trudeau added responding to a question in French.
Reviving Atlantic Command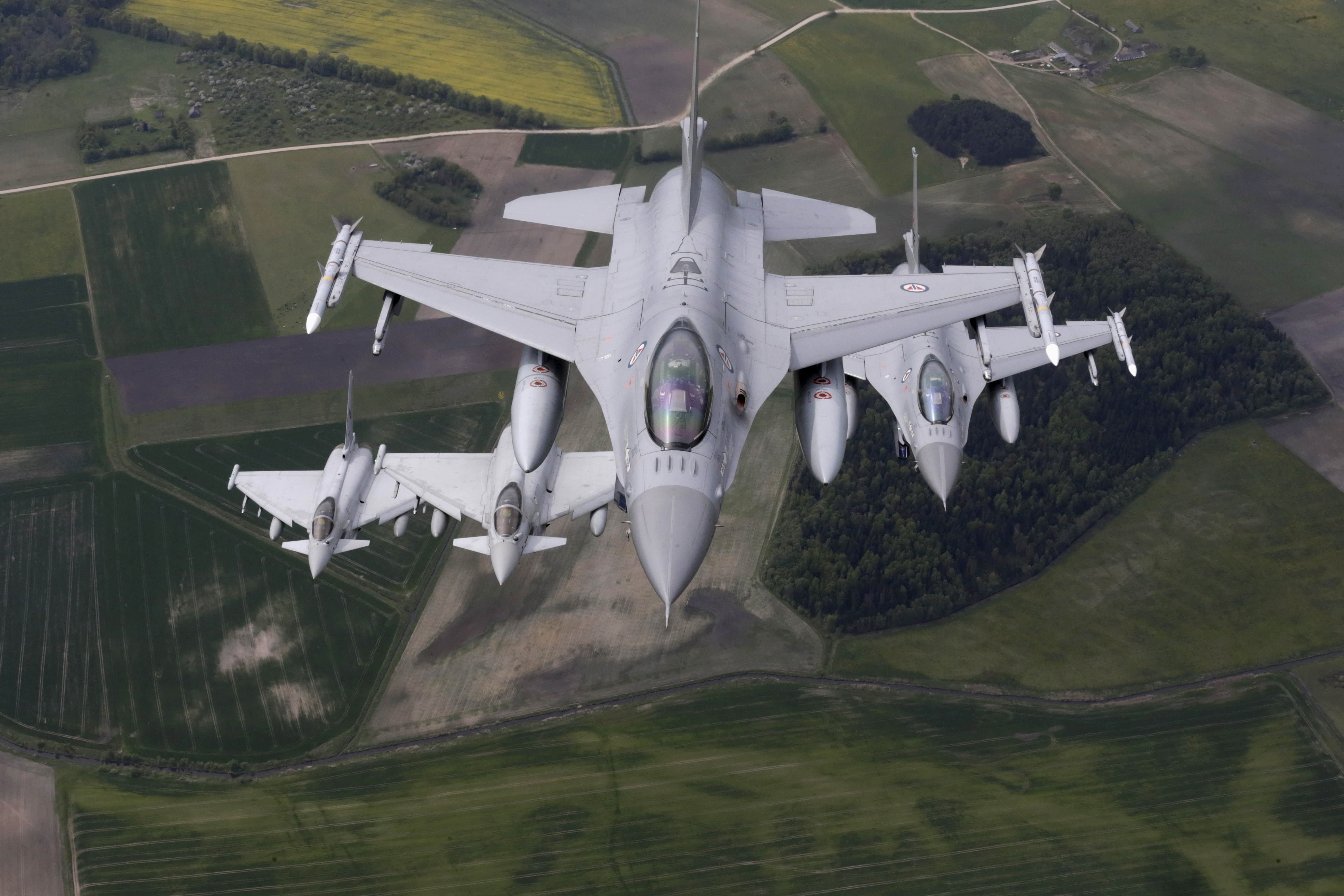 Rob Huebert, an associate professor in the Department of Political Science at the University of Calgary and a senior research fellow with the Centre for Military and Strategic Studies, said Trudeau's cryptic comments about the new model or approach left him wondering whether NATO plans to resuscitate a Norwegian proposal for the alliance to focus more on the Arctic.
Norway wanted to have greater shared intelligence focused on Russian activities in the Arctic and was pushing for a separate NATO Arctic Command, Huebert said.
However, Stoltenberg pointed out that the alliance is talking about recreating its Atlantic Command with a specific focus on the North Atlantic.
The idea of recreating the command harkens back to the days of the Cold War, Huebert said.
"It was stood down, as the Cold War progressed and particularly as the Russian navy disintegrated into nothingness, there wasn't any need to protect the sea lines of communications," Huebert said. "What they are doing, they are just reinvigorating what existed during the Cold War."
'Firm, strong, predictable'
However, NATO doesn't want a new Cold War or a new arms race, Stoltenberg said.
"We're focused on how we can respond in a firm, strong, predictable, but also measured and defensive way," Stoltenberg said. "Russia is there to stay, Russia is our neighbour so we will continue to strive for a more constructive relationship with Russia."
When asked how NATO can square its desire to have better relations with Russia when the Kremlin continues to flex its muscles, particularly in the Baltic region, where it conducted major military drills just a day after leaders of Estonia, Latvia and Lithuania met with President Donald Trump in Washington, Stoltenberg said that every nation, including Russia has a right to exercise its military forces.
"But we will follow Russia's exercises closely and we will stay vigilant, and we are also increasing the readiness of our forces, especially in the Baltic region where we have deployed combat or battle troops already," Stoltenberg said.
Pattern of behaviour
The Kremlin's actions are part of a pattern of behaviour of a more assertive Russia, which has invested heavily in new military equipment, modernized its forces, which are exercising more, including with nuclear forces, integrating exercises with nuclear capabilities with conventional capabilities, Stoltenberg said.
Moscow has also used its military forces against Ukraine and to prop up the regime of Syrian President Bashir al-Assad, as well as launching cyberattacks and meddling in national democratic processes, Stoltenberg said.
However, Russia has underestimated NATO's resolve and unity, Stoltenberg said.
"As a direct response to their illegal annexation of Crimea and destabilizing efforts against Ukraine we have implemented the biggest reinforcement of our collective defence since the end of the Cold War, including deploying combat-ready battle groups in the Baltic countries, one of them led by Canada," Stoltenberg said.
"We have more forces, more ready forces and we have also increased defence spending across Europe and Canada for the first time in many-many years."
"Reckless behavior"
On top of that, following the Salisbury incident, NATO allies have in a coordinated way expelled dozens of Russian diplomats and several alliance members have enacted economic sanctions against Russia for its "reckless behavior" in Ukraine and other places, Stoltenberg said.
However, when asked whether the alliance will consider beefing up sanctions against Russia at its next summit in Brussels, Stoltenberg said the question of economic sanctions falls outside the purview of NATO and should be discussed by the European Union and individual countries.
Related stories from around the North:
Canada: Surveillance and search and rescue top Canada's Arctic defence priorities, Radio Canada International
Finland: Finnish Defence Minister slams government over planned defence spending cuts, Yle News
Norway:  Norway says Russia's mock attack on Arctic radar troubles stability in the North, The Independent Barents Observer
Russia: Russia's Northern Fleet drills submarine hunt in Barents Sea, The Independent Barents Observer
Sweden: Swedish military wants to double in size, Radio Sweden
United States:  Trump signs defense bill to allow more missile interceptors in Alaska, Alaska Public Media