Finnish drivers less likely to receive compensation for damages occurred on Arctic roads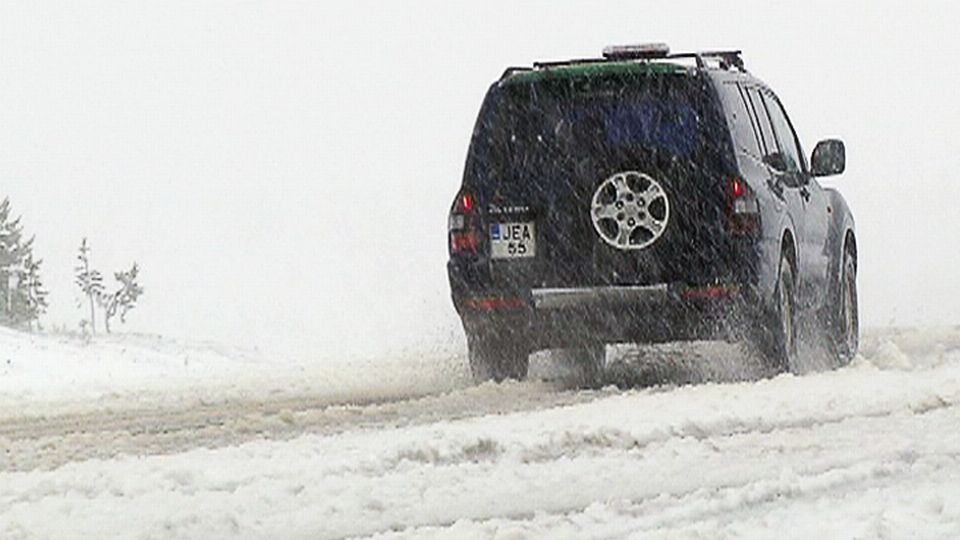 Finland's road conditions have deteriorated for years, and a 2014 report from a parliamentary working group put the total repair deficit for the country's roads, railways and waterways at 2.4 billion euros.
Lapland ELY Centre unit director Marja-Lea Hallikainen says vehicle owners whose cars are damaged by holes in the road in northern Finland not tend to receive state compensation for their losses.
"Just the poor state of the road is not enough. People have to prove that there was also delinquency in road maintenance," she says.
Finnish Transport Agency senior inspector Otto Kärki agrees. He says that motorists bear the brunt of the responsibility for what happens to them on the road.
"If the road is in bad shape, this means that people should be more careful," Kärki says.
Toughest on tyres and wheel rims
The Lapland ELY Centre is the representative of central government in the vast region. Among other things, it is charged with processing the claims for damages on state-owned roads. This does not extend to accidents or damage incurred on municipal or private roads.
"The most typical damage that takes place is to the vehicle's tyres and rims," Hallikainen says.
She says the most road damages to northern Finland's roads occurs when temperatures see-saw between freezing and above-zero temperatures. The spring thaw creates what is known as frost heaving, which lifts areas of the soil and creates cracks, ruts and holes.
Bad roads predicted this spring
This year, the Finnish Transport Agency predicts the worse frost heaving damage along the southern and southwest coasts.
The Agency's Kärki says that things are complicated by the difficulty of repairing roads in a sustainable manner during the winter months. He says that is why the road conditions are at their worse every spring.
Hallikainen notes that 325 compensation claims have been submitted to the Lapland ELY Centre in January and February of this year alone. Last year, a total of 1,961 claims were made, while in 2016 the number was 1,704.
Very few of the damage claims are due to frost heaving, however. Hallikainen says that only 32 of the total were attributed to this in 2017 and 34 the year prior. Authorities are seen to have fulfilled their obligations if they have posted a warning sign in areas with bad spring thaw damage.
Related stories from around the North:
Canada: Lack of services in Arctic is killing Inuit, witnesses tell inquiry into violence against Indigenous women in Canada, Eye on the Arctic
Finland: Sudden shift in weather brings hazardous driving conditions in Finland, Yle News
Sweden: Giving birth in a car: a real rural problem in Sweden, Radio Sweden
Russia: Arctic Russia military town left without heating and hot water, The Independent Barents Observer
United States:  Food insecurity in Alaska, Alaska Dispatch News