Endangered Finnish seal population slowly recovering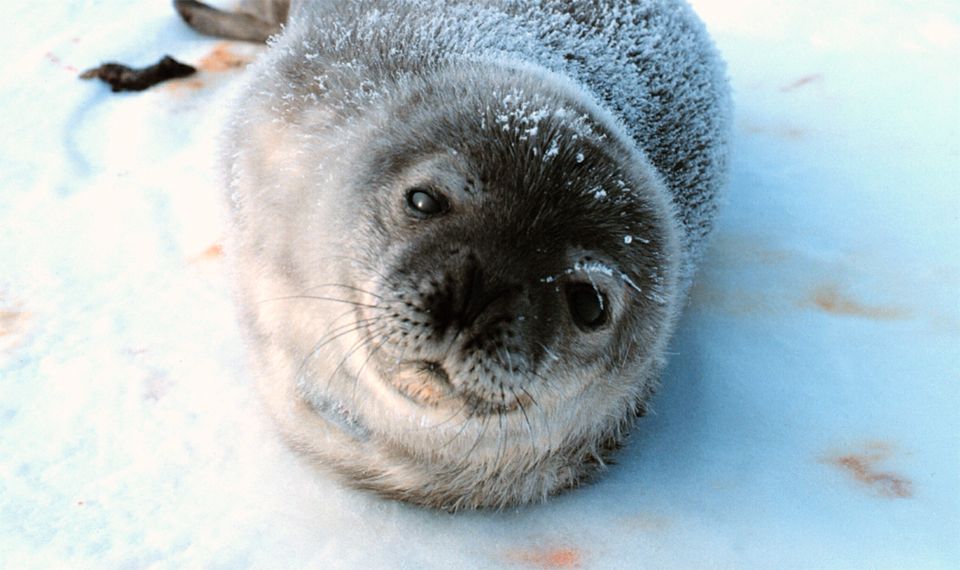 A survey of endangered Saimaa seal nests in eastern Finland has turned up 78 pups born this year. Census-takers also found four dead pups.
"This result is in line with expectations. About the same number were found during last year's lair census," says Tero Sipilä, a senior advisor at the state forest company Metsähallitus.
A more precise tally of pups will be available later in May, when divers will count the number of placentas in each nest.
"The number of pups will probably rise," Sipilä tells Yle. "Now when we've looked at them on the ice, there has been uncertainty as to whether or not a pup has been born in some lairs."
Hasty count due to thin ice
About 100 people took part in the count, including scientists and volunteers. Due to weak ice conditions, the checks were made quickly – within a week instead of the usual two weeks.
"That had quite a big impact on how many lairs we had time to check. This time we had to skip more of them, and concentrated on those in artificial snowbanks," he says.
In recent years the Finnish branch of the WWF has organised volunteer efforts to create snow piles for the seals to nest in, as snow and ice levels have declined in the area. Conservation groups have also campaigned to reduce the number of entanglements in fishing nets, which remains a prime cause of seal deaths.
"Genetically impoverished and fragmented"
Described by the Finnish Association for Nature Conservation (FANC) as "the world's most endangered seal", the species is only found in Saimaa, Finland's biggest lake.
The population dropped below 200 individuals in the early 1980s before recovering to 240 by the turn of the millennium and to 320 in 2015. That included about 95 mature females. The FANC now estimates the population at 370-380.
The International Union for Conservation of Nature (IUCN), which maintains the world's lists of endangered species, notes that optimistic forecasts on the survival of the population were made in the early 2000s.
However, the IUCN points out that the studies did not take into account the impact of climate change or "the fact that the population within the lake system is geographically subdivided, which could markedly increase the future rate of inbreeding". It adds that the population is "strongly genetically impoverished and fragmented into several partially isolated subpopulations".
Related stories from around the North:
Canada: Wood Buffalo National Park in northern Canada listed among threatened World Heritage Sites, Radio Canada International
Finland: Squirrel and deer live streams released for nature-loving Finns, YLE News
Norway: Warmer Barents Sea hits kittiwake birds reproduction capacity, The Independent Barents Observer
Sweden: Roads deadly for reindeer in Arctic Sweden, Radio Sweden
Russia: Russia plans fenced parks to confine reindeer herding in Arctic, The Independent Barents Observer
United States: Environmentalists sue over Alaska wildlife refuge road plan, Alaska Public Media