Finnish forest fire sparked by sunbeam through bottle in bone-dry weather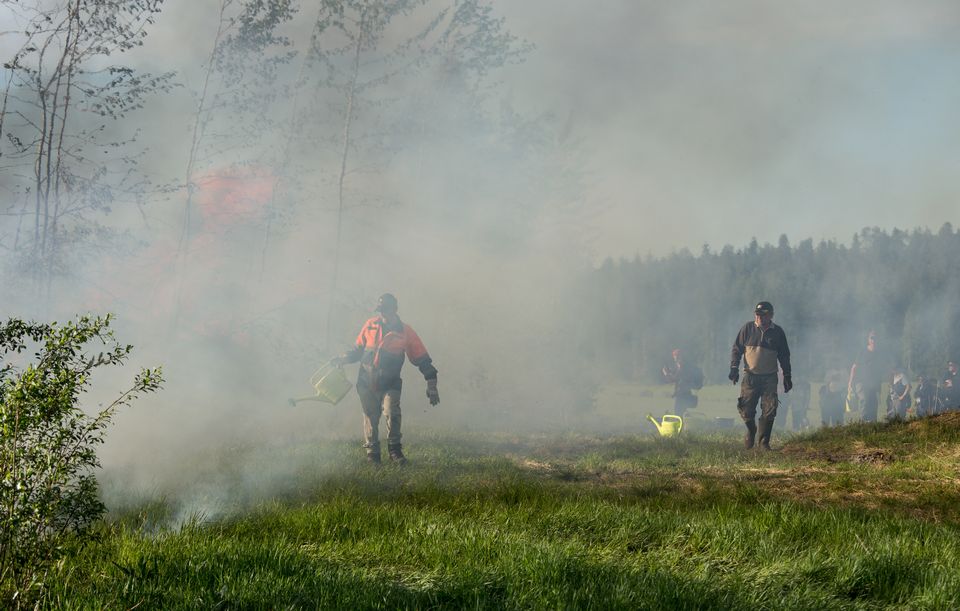 The recent weeks of dry, sunny weather have caused brush and forest fires to spark across Finland.
On Tuesday fire rescue workers in eastern Uusimaa, southern Finland, responded to a forest fire in the town of Porvoo.
The region's fire inspector Timo Kouki said that in such dry conditions fires can be accidentally started in many different ways, like the beer bottle.
Officials think the broken bottle acted as a magnifying glass, concentrating and pinpointing the sun's heat to a degree that dry brush beneath the bottle caught fire and quickly spread.
Fire department units across eastern Uusimaa have been busy during the past weeks, and Kouki said they are feeling the pressure.
"In the worst cases we've had to be in two places at once," he said.
Arson suspicions in southern Finland
Officials believe that another fire reported in the area on Tuesday that officials suspect may have been intentionally set.
Rescue units were called to a fire in Porvoo's Hamari district – which apparently started in an oil drum-sized trash container – and officials have not ruled out that it may have been intentionally ignited, too.
The trash drum fire spread to a nearby car parked under a car port, which also caught fire. But luckily the home's family members arrived just as the fire was getting started.
The family's son said he smelled smoke and then his father, armed with a garden hose, ran to put out the growing flames in their yard, Porvoo's on-call fire chief Jari Laine told the newspaper Uusimaa.
Police are investigating the origins of the Hamari blaze.
"If the fire had not been detected in time, the damage could have been devastating," Laine said.
Forest, brush fire warnings in effect across Finland
Because of the tinder-dry conditions, public safety officials have called for an outright ban on most outdoor fires throughout the country.
The use of some outdoor grills and fireplaces are still permitted, however, as long as the fire is contained and insulated from touching the ground – and errant sparks are preventing from flying into the air.
Officials are continuing to warn the public that the use of disposable grills is extremely dangerous right now. And, they warn, serious fires can be caused by even something as innocuous as a single spark from hitting two pieces of metal together.
Kouki said that if it is found that a fire is caused by someone who ignored the outdoor fire ban, those responsible will face criminal charges.
An outdoor fire ban remains in effect for the entire country on Wednesday, and the ban will continue for at least the next several days, in all areas except the far north of Lapland, according to the Finnish Meteorological Institute (view updated warnings here).
Related stories from around the North:
Canada: Feds announce funding to tackle climate change in Inuit region of Atlantic Canada, Radio Canada International
Finland: Dry weather sparks wildfires in Western Finland, YLE News
Norway: As Arctic weather dramatically changes, world meteorologists take on more joint forecasting, The Independent Barents Observer
Russia: Record heatwave in the Arctic, The Independent Barents Observer
Sweden: Most of Sweden's wildfires manmade and preventable, Radio Sweden
United States: Warming, fires, warming, fires: How tundra wildfires could create an unstoppable cycle, Alaska Dispatch News