Record heatwave in the Arctic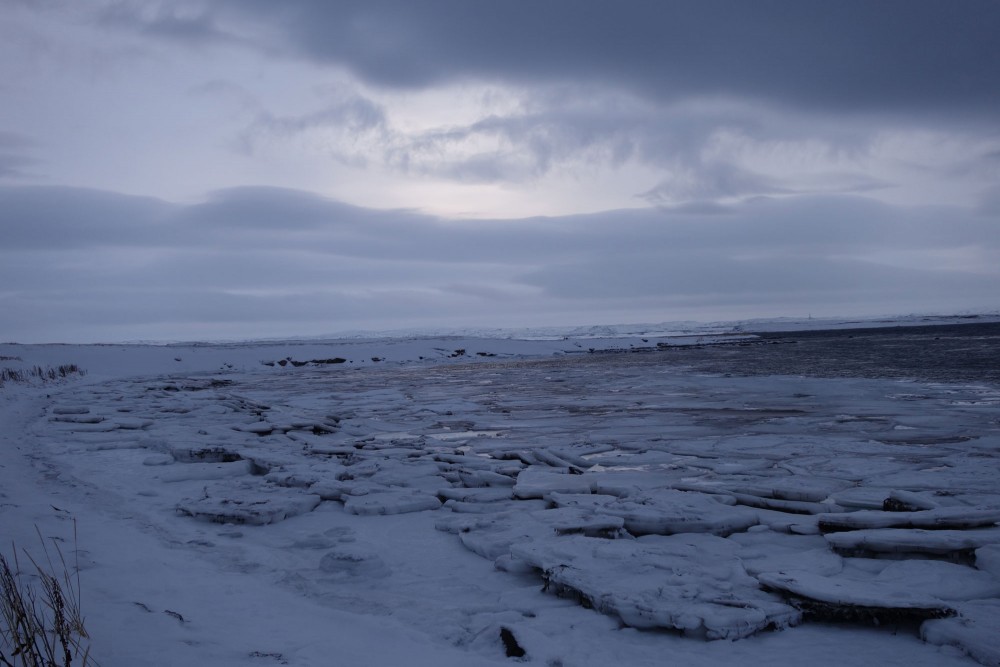 The people of Pevek, the small town on Russia's east Arctic coast, could scent a smell of spring as they in the morning of 30th January this year opened their front door and made it into snowy streets.
The thermometer showed plus 5,1 centigrades. It was the highest temperature ever recorded in the small town. Russian meteorologists started recordings in the area 80 years ago and the 30th January measurement was unprecedented. The previous record of 3,5 centigrades from 2014 was crushed, TASS informed.
Pevek is not the only Arctic site which is experiencing a new Arctic heat.
Data from Roshydromet, the Russian state meteorological service, shows that temperatures on the archipelagos of Franz Josef Land and the Severnaya Zemlya in average were 7-11 centigrades higher than normal in the winter of 2016-2017. Further east, around Chukotka, the average was 5-6 degrees above normal.
The Arctic is warming fast
A new report from Roshydromet paints a picture of a quickly warming Arctic. The year 2017 was the second warmest in region on record. Only 2016 was warmer. In average, temperatures in the region were 4-5 degrees higher than normal during the year, the Russian researchers say.
According to the publication, December 2017 was the warmest December month ever measured.
Also surface water temperatures in the region were abnormally warm, the report reads.
The Russian measurements coincide with the ones made by Norwegian meteorologists.
According to Reidun Gangstø Skaland from the Norwegian Meteorological Institute, average temperatures in Longyearbyen at Svalbard were in 2017 up to 4,5 degrees higher than normal.
In December, the average temperature was a much as nine centigrades above normal, Skaland says to yr.no
The annual round-the-year average temperature in parts of Svalbard is now about to move into the plus.
It is extreme, and the development is moving very quickly, she underlines. Several temperature records were beaten. Among them is the 14,4 degree measurement made in the island of Jan Mayen on 4th May.
On 1st October, the temperature was as high as 11,6 degrees and 10,6 degrees on the Bear Island and in Ny-Ålesund respectively, Skaland says to Yr.
Related stories from around the North:
Canada: Loaded with more mercury than previously thought, permafrost thaw could be a ticking time bomb, Radio Canada International
Finland: Dozens of dead moose discovered in Arctic Finland, Yle News
Greenland: Greenland earthquake and tsunami – hazards of melting ice?, blog by Irene Quaile, Deutsche Welle
Norway: Warmer Barents Sea hits kittiwake birds reproduction capacity, The Independent Barents Observer
Russia: February Arctic sea ice at a record low in 2018, The Independent Barents Observer
Sweden: Swedish mining company in court over toxic waste exported to Chile in the 1980s, Radio Sweden
United States: Arctic: Record ice-loss, highest melt rate in 1,500 years, Radio Canada International