New Finnish app tests your astronaut skills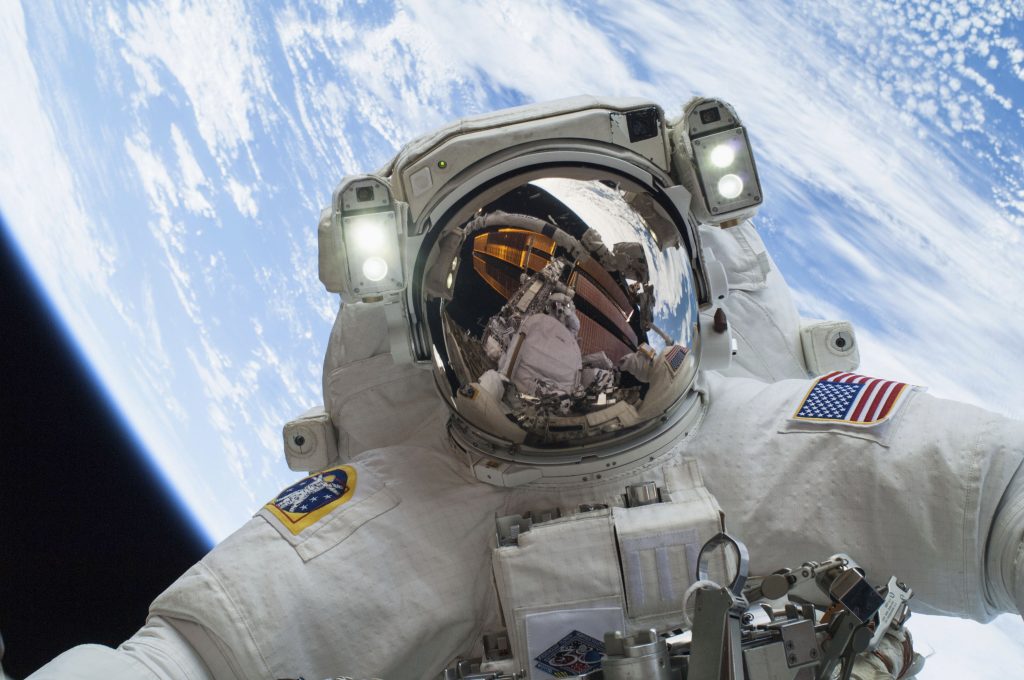 The Finnish startup Space Nation has unveiled a smartphone app — Space Navigator — that it says will help anyone to develop the skills required to navigate space as an astronaut.
"Space is not far away. It's in our back yard," said Space Nation founder and chief content officer, Mazdak Nassir.
The application provides a suite of different tasks, games and quizzes for wannabe astronauts to tackle. The training package aims to bring users' physical, mental and social skills up to scratch for space – regardless of their starting point.
"You begin from zero. The farther you progress with the training, the more challenging the tasks and games become," said marketing chief Katja Presnal.
Space Nation has been cooperating with the US space agency NASA and is the only space tourism member of the UN's World Tourism Organization.
The firm has the backing of Space Nation ambassador Peter Vesterbacka, still wearing the trademark red hoodie that he used to spread the gospel for the once-wildly popular Angry Birds pig-bashing game. Vesterbacka has most recently been associated with a drive to build an undersea rail link between Tallinn and Helsinki.
Commercialisation of space
Jan Praks, an Aalto University assistant professor specialising in sustainable space and technology, said that the Space Nation app is a positive development.
"All activities and investments in this direction are good. This will prepare us for [a time in] the future when we travel in space much more," Praks said.
He pointed out that it will still take many years before space travel really becomes an everyday event.
"Sending people into space is technically very challenging," he added.
The first tourist trips into space will travel to a height of about 100 kilometres above the earth.
"It will take some time before we can commercially travel to other planets, the moon or enjoy the views from a space hotel," Praks noted.
Commercial operators planning space tourism are engaging in technological cooperation and research to develop risk-free vehicles. Praks said that we are currently seeing intense growth in space activity and added that there has been a great deal of start-up activity around space travel.
"Space is commercialising rapidly, because the price of launching equipment into space has decreased considerably. Rocket technology has advanced and the size of satellites and devices has shrunk," Praks explained.
A trip to space for the best
Space Nation plans to take people into space every year. The firm will select 12 of the most suitable users of its astronaut training app for further training. The best of them will be guaranteed a trip into space.
"Our aim is to dispel the notion that an astronaut is super-human. We are talking about international astronauts needed for near space as space travel develops," said co-founder Nassir.
So far people from all around the globe have shown an interest in the Space Nation Navigator.
"People are interested in space. Just a few weeks after the app was released it had been downloaded tens of thousands of times," Presnal added.
For youngsters who already have stars in their eyes, the Helsinki-based firm is offering an adapted, 12-module training programme for juniors at pre-school and primary school level.
Related stories from around the North:
Canada: Inuit say 'nyet' to toxic splash from Russian rockets, Radio Canada International
Finland: High hopes for Arctic space accelerator in Finland, Yle News
Norway: NASA and Norway to develop observation station in Arctic, The Independent Barents Obsever
Russia: Russia wants more control over Arctic airspace, The Independent Barents Observer
Sweden: New space incubators opened in Sweden, Radio Sweden
United States: Alaska tundra has become a carbon emitter rather than carbon sink, study finds, Alaska Dispatch News