Lake levels rise in Finland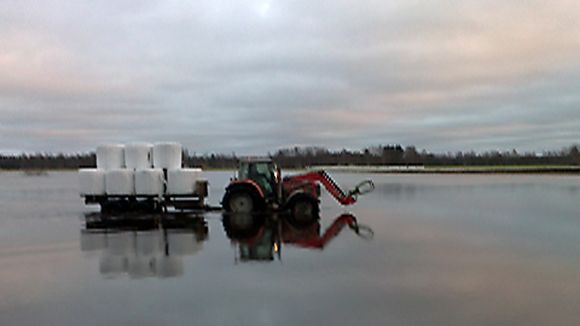 Some of Finland's largest lakes are forecast to continue rising for the coming weeks, with record levels predicted for Lake Päijänne in southern Finland.
The Finnish Environment Institute reports that the majority of Finland's lakes currently contain higher than normal volumes of water. Lake Saimaa in eastern Finland is expected to continue rising until February, and Kallavesi in Northern Savo is forecast to rise until mid-January.
With the natural lake levels so high, and with reservoirs on Finland's west coast almost full, further wet weather could tip the delicate situation towards flooding, the Institute said. Any rainfall or runoff water would reach riverbeds very quickly.
Following recent flooding in western coastal areas, the Environment Institute says flow rates are still high, even though water levels have begun to go down in almost all rivers. At the turn of the year many rivers on the west coast overflowed to a degree that is normally only seen in springtime.
Related Links:
Canada: Drilling waste thawing and leaching into lakes in Canada's Far North, Radio Canada International