Was a nuclear-able Soviet sub near Norway's coasts during a deadly 1984 fire?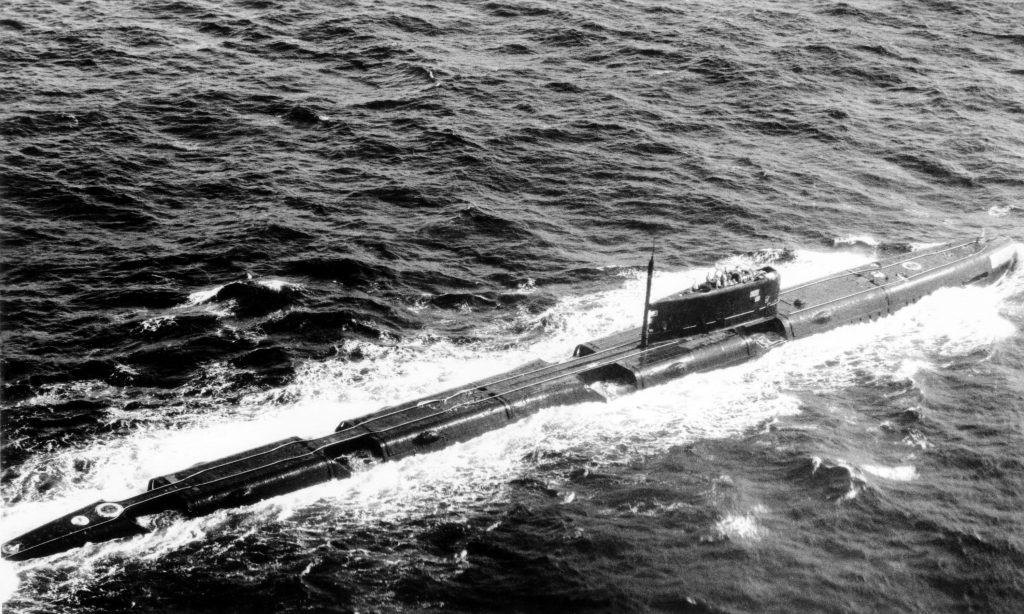 June 12, 1984: It is the Cold War and the Soviet nuclear submarine K-131 is under the surface just outside Northern Norway when the fire alarm sounds. Hours later, 13 of the crew members are dead.
The fire and casualties are known from literature back to the years just after the breakup of the Soviet Union. But this week, a short sentence in a memo published by the museum in the closed naval town of Vidyayevo on the Kola Peninsula (Northwestern Russia) reveals scary information for neighboring Norway:
The Echo-II class submarine was on mission near the Lofoten Islands just before what turned out to be one of the deadliest fires in the history of nuclear-powered submarine carrying nuclear weapons.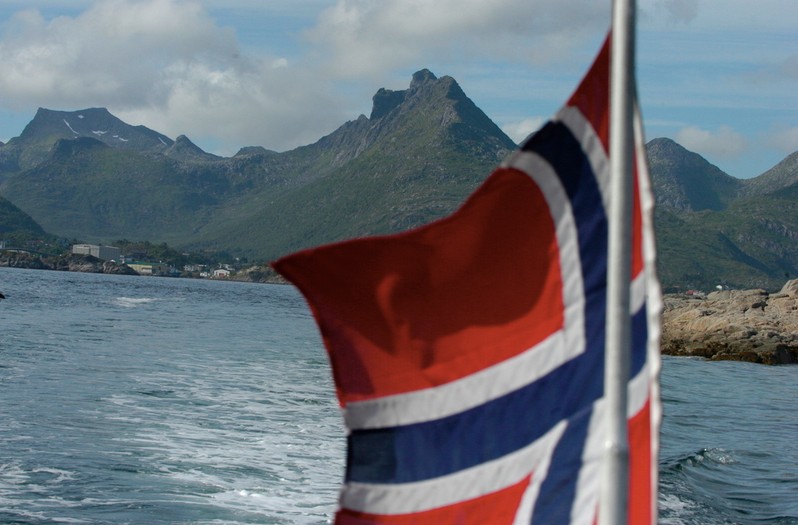 A revealing sentence
The information is now made public, maybe unauthorized, by the museum's encyclopedia of monuments at the portal of Vidyayevo's Cultural Centre.
"June 12, 1984. When returning to the base after fulfillment of a responsible mission in the area of the Lofoten Islands, a fire broke out on board submarine K-131", the text reads.
No information is given about the exact location of the submarine when the fire broke out, but the majority of the voyage from Lofoten and back to port on the Kola Peninsula goes outside the coast of Northern Norway.
The fire started when the clothes of one of the crew members caught fire while he was working with some electrical equipment in the eighth compartment in the rear of the submarine. The fire spread to the seventh compartment and a total of 13 crew members died.
In 1984, Vidyayevo was homeport to K-131 and many of the crew-members' families were living here. This week, children in Vidyayevo honored the victims of the deadly fire at an excursion on display at the museum. The visit was reported by regional newspaper Murmanski Vestnik.
See the location of the Lofoten Islands on Google Maps:
Not the only incident
K-131 was an Echo-II class submarine powered by two nuclear reactors carrying up to eight cruise-missiles. In 1984, are least a few of those cruise-missiles were assumable armed with nuclear warheads.
The deadly fire in 1984 was not the last time K-131 suffered an accident. Five years later on June 25, 1989, while sailing outside the island of Senja in Northern Norway, a serious leak happened in a cooling pipe to one of the reactors. The submarine surfaced and photos of the evaporating cooling water coming out from the reactor compartment become front-page news in Norway. The submarine was then sailing under the new vessel number K-192.
Vidyayevo was also the home port to Oscar-II class submarine "Kursk" which sank in the Barents Sea during an exercise in August 2000, killing all 118 on board.
Related stories from around the North:
Canada: Rapid climate change requires stepped up Arctic coast guard co-operation: Canadian expert, Radio Canada International
Finland: Lapland reindeer herders still carrying radiation from Cold War nuclear tests, YLE News
Greenland: Greenland ice holds Cold War peril, Deutsche Welle's Iceblogger
Norway: NATO sending more warships to Northern Norway, The Independent Barents Observer
Russia: No leakage from sunken Russian nuclear sub in the Barents Sea. Yet., The Independent Barents Observer
Sweden: Sweden issues first brochure on war and crisis preparedness since Cold War, Radio Sweden
United States: American fighter jets intercept Russian bombers outside Alaska, Alaska Public Media