Blog – Higher learning? The quest for a Northern University in Canada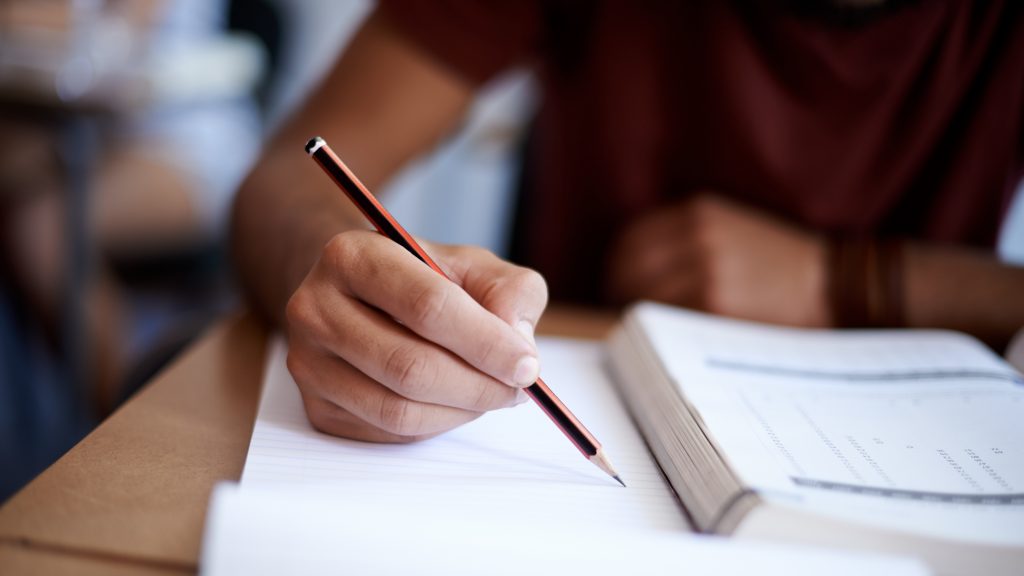 As the only Arctic nation without a university, Canada is "lagging behind" its northern neighbours admonished Senator Dennis Patterson last month.
"Nunavut has a right to a university", asserted John Ralston Saul in 2017, and the current system serves only to "reinforce the wealth and the influence of the southern universities".
The idea of a northern university is an old one whose time may finally have come. With the release last month by the Government of Northwest Territories (NWT) of a report which recommends transforming Aurora College into a polytechnic university, northern Canada seems poised to have not one, not two, but potentially three universities on the horizon.
Turning Yukon College into a "hybrid university"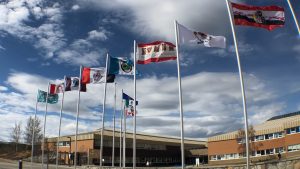 Yukon College will become Canada's first northern university. It announced its intention to transition to a University back in 2015, and in December confirmed it had achieved recognition by the Campus Alberta Quality Council as qualified to deliver its own degrees. Its first, a three year bachelor's degree in Indigenous Governance, will be launched in September, and it has plans for two more – in business and northern studies respectively.
While Yukon College is changing its name to Yukon University, in reality it will still be very much as it is today, retaining its certificate and diploma programs. It is calling its model a "hybrid university". Although the branding is bold, the path is very pragmatic; Yukon College is a strong College, has been slowly increasing its research capacity, and took the time to ensure its degree granting status would be credible. The amount allocated by the Yukon government as it transitions to a university is just $1.5 million, roughly a 9% increase to its existing budget.
NWT's foggy plans for Aurora College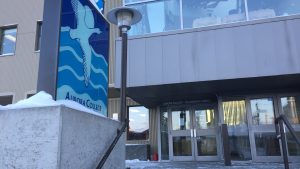 Not one to be left behind, the NWT government commissioned a foundational review of Aurora College, released May 30th, which recommends that Aurora College transition into a 'polytechnic university' relocated in Yellowknife (the territorial capital) by 2024. Since the report was released, public discussion on the issue has revolved around where the new University should be headquartered, with the Yellowknife City Council enthusiastic about the report's suggestion of relocation and the communities of Inuvik and Fort Smith expressing concerns about such centralization and potential loss of jobs at their campuses.
Much less attention has been given to the merits of the review and its recommendation for a 'polytechnic university' (an amorphous term that the $400,000+ report fails to define; as Higher Education strategist and columnist Alex Usher commented "I've read the report twice and I have literally no idea what is meant by this phrase").
Consider: Aurora College currently has no board (it was replaced with a single administrator last summer); no president (she announced her resignation the week before the review came out); and suspended intake for its Education and Social Work programs last year due in part to low enrolment and graduation numbers. The review itself describes Aurora College's reputation as a "College of last resort". Yet it still finds a way to recommend the ambitious transformation to a polytechnic university. The review makes no effort to estimate the funding that would be required to pay for such a  transformation, as it does not provide enough details on what such a Polytechnic would look like – the type of degrees offered, the number of students needed, or kinds of research conducted – to be able to cost it out.
Nunavut University will wait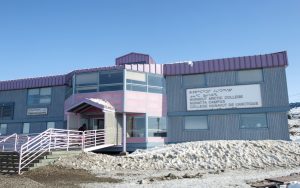 Nunavut has chosen a different path. Following a promise by mining giant Agnico Eagle in 2014 to donate $5 million towards a Nunavut University, and a workshop featuring prominent Inuit leaders and academics in March 2015 discussing the potential of an Inuit Nunangat University, the Government of Nunavut commissioned a feasibility study on the idea. It concluded in April 2016 that a stand alone university in Nunavut would not be viable and suggested instead that Nunavut Arctic College pursue a partnership with a southern institution to offer degree programming in the territory.
As of this past winter, seven universities had been shortlisted. Nunavut will not have a university, but it will have more university programming, on top of the education, nursing and law programs it currently brokers.
The Wild Card
Yukon will soon have a hybrid university. NWT is debating the establishment of a polytechnic university. And Nunavut will be expanding its degree offerings. Is this what boosters of an Arctic university were hoping for?
In April 2017, Mary Simon wrote in a report meant to inform the development of the federal government's new Arctic Policy Framework that now was the time "to establish a University of the Canadian Arctic" and that the federal government should "announce its intent to create a University of the Arctic by striking a representative Arctic University task force to create a vision and business case." This came after Yukon College announced its intentions to become a University.
It became clear then that the goal for many is not a degree-granting institution in the North, which a Yukon University would satisfy. Nor is it improved degree accessibility in Nunavut, which Nunavut Arctic College is working towards. For many Northerners, what is wanted is a stand-alone, research intensive university; something new and ambitious, and not simply built on the ashes of the existing northern colleges. Various stakeholders and observers have suggested such an institution could offer programs in architecture, engineering and even medicine – resource intensive programs that have notoriously rigorous accreditation standards – as well as graduate programs.
As the Hill Times describes it, "the idea of an Arctic university has already emerged as a popular frontrunner to increase northern economic development" in public consultations around the Arctic Policy Framework, where it has been brought up consistently. Senator Patterson suggested last month that the Senate's Special Arctic Committee would push the idea forward. It is not clear how the federal government would insert itself into the north post-secondary debate, education being a territorial responsibility; and with new degree granting models currently in the pipeline in all three territories, it is not clear why it would. Yet it still might.
What's in a Name
One could be forgiven for concluding that the debate around a northern university has been less about education and more about prestige. Important questions remain to be answered about how to improve student achievement in the K-12 system (kindergarten to 12th grade) in the rural North so that northern youth have the academic preparation necessary to succeed in university; and how to ensure access to post-secondary education outside the territorial capitals, where attainment rates are lowest.
Efforts to improve quality and access to education using online tools, videoconferencing, robotics or even virtual reality are far behind what the technology allows. A northern university should be treated as a means, and not an end in itself. Instead it is being held up as a prize.
Related stories from around the North:
Canada: Out-dated attitudes, deficient infrastructure, block Inuit from Arctic science, G7 summit hears, Eye on the Arctic
Finland: Bilingual Finnish-Sámi teaching to start in Helsinki school, Yle News
Russia: Norwegian-funded school in Northwest Russia inspires cooperation, The Independent Barents Observer
United States: Alaska university names economics lab after Nobel laureate Vernon Smith, Alaska Public Media