Director of decrepit jail in eastern Canadian Arctic expects more riots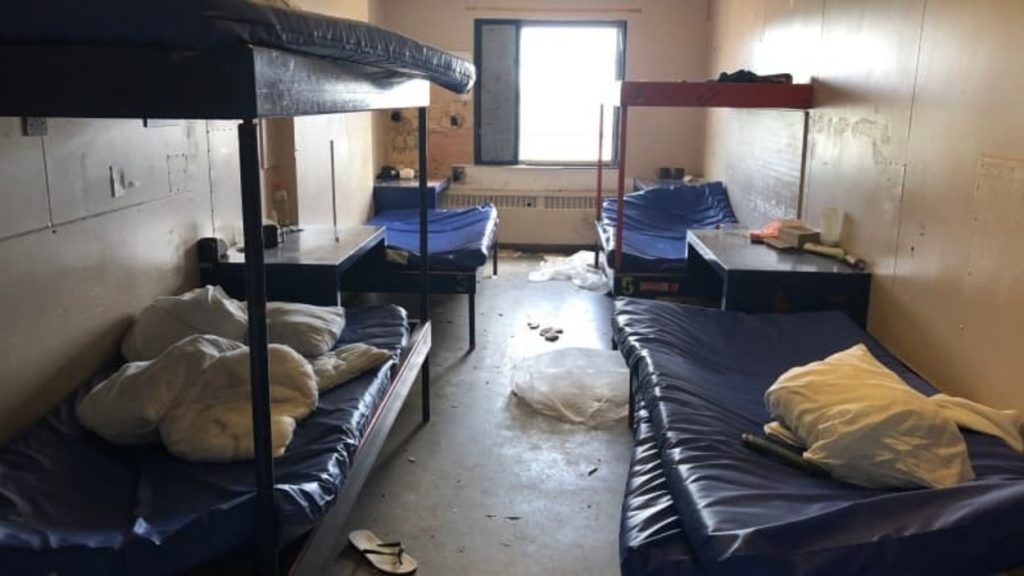 When the supervisor at the Baffin Correctional Centre (BCC) started their shift on last Wednesday night, their staff told them something was off.
The inmates inside the medium-security Charlie unit — which also houses some inmates classified as "maximum-security" — were more aggressive than usual. They were bumping into staff, and some pushing.
"As soon as you get into physical contact, you have to start warning staff. When you have a group of inmates who are planning something … they're not going to go back to their [cells]," said JP Deroy, Nunavut's director of corrections, recounting how he was told the riot started.
"If they feel like their team is in jeopardy, they're going to do what they need to keep people safe. That includes staff and inmates," added Sarah Smith, a policy analyst at BCC who works closely alongside Deroy.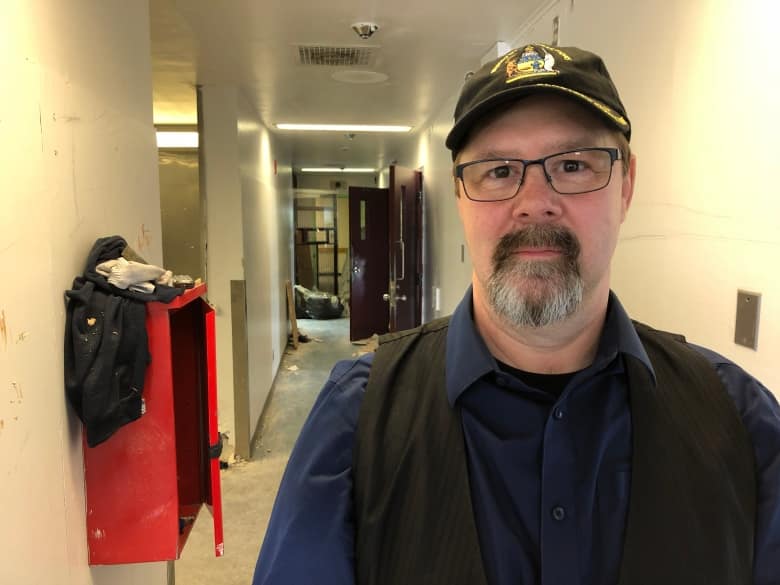 The supervisor pulled his staff out of the wing, which typically has two or three guards on duty at a time, said Deroy.
Around 11 p.m., they rioted.
Once the dust settled on the nearly six-hour ordeal, the damage was extensive. A tally of objects hurled out the polycarbonate-glass window — the same kind of glass in most car windshields — included a jail cell door, six chairs, three TVs, a bathroom sink and an exit sign, among others.
It will take some time for officials to tally the total cost of the riot but initial estimates peg the damage well over the $100,000 price tag from the last riot in September. This riot will shut down the Charlie unit for at least a month.
'We knew this was going to happen eventually'
Nobody's come out on the record yet to say why the inmates rioted.
It's going to happen again.
JP Deroy , Director at BCC
CBC News contacted several local lawyers to ask whether we could talk to their clients inside BCC to hear their side. Most of the lawyers said they wouldn't advise their clients to talk about it, because they could incriminate themselves.
As of Friday, nobody had been charged in relation to the incident and the RCMP said it's still investigating.
After last September's riot, Steven Akittirq — one of the four inmates involved in it — called CBC himself to share his side, saying he wanted to draw attention to BCC's living conditions.
Whatever the reason this time around, officials said they were prepared for it.
"We knew this was going to happen eventually. It was bound to happen," Deroy said.
"It's going to happen again. It will. As long as we have this building, and we're dealing with these issues, it's going to happen again."
Riot quelled thanks to training and outside help
Once the riot started, Deroy said a well-rehearsed plan was activated alongside various Iqaluit-based agencies.
Inside BCC, Deroy said jail staff were showing up to assist, even if they hadn't been called in. Outside, 20 to 25 RCMP officers surrounded the jail, along with firefighters and sheriffs from the courthouse.
"It's about destruction of property. As far as hurting staff, I don't think that was their intention," Deroy said.
"It wasn't luck that kept people from getting hurt last night. It was our staff and their training, and our community members outside helping us," Smith added.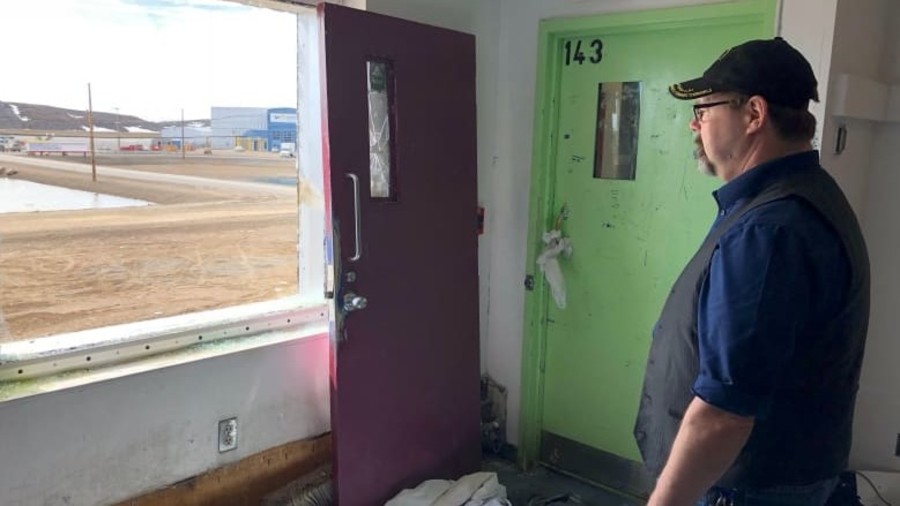 Stigma around taking rehabilitation programming
The problems with one of Canada's most notorious jails are well-documented, among which included Canada's Auditor General saying the facility put the safety of staff and inmates at risk.
But beyond the abhorrent conditions, Deroy — who worked at BCC since 1991 — said the jail is hindering the inmates' rehabilitation.
He said, among other things, there's sometimes a stigma within the facility where inmates face bullying and harassment for wanting to take up rehabilitation programs while locked up. Because of the close quarters, inmates will shy away from programming because they can't do it in a private setting and out of the eyesight of other inmates.
"Now, take the same inmates and put them in a proper facility. Different story. Completely different story. In general, they want to help themselves," Deroy said.
"For the sceptics who want to put this on the inmates and say the inmates are bad people, or maybe even the staff are bad people, we've seen the success," Smith added.
Smith, too, added as long as BCC is open, riots will happen again.
"This building has far exceeded its life-cycle, and we're just seeing the repercussions of it now. It's not like our inmates are getting more bad, or savvy, or whatever," she said.
"For as long as this building is open and used as the main intake facility for this territory … for as long as you're housing the most maximum-security people in this territory in this building, it's going to happen again."
Inmates temporarily in Ontario
Since the riot, most inmates had been moved to cells at the RCMP and the courthouse.
On Friday, a convoy of police vehicles escorted some 40 prisoners to the Iqaluit airport. Until the Charlie unit is rebuilt and upgraded, they'll serve their time in an Ontario facility.
But it's a tricky balance on who to send down. While only 27 inmates were in the Charlie unit at the time, officials are sending more from other units to the South to leave wiggle room for new inmates (they've already received several new intakes since the riot).
Related stories from around the North:
Canada: Prison in Canada's eastern Arctic 'appalling' and should be closed, report says, CBC News
Finland: Officials in Finnish Lapland decry police department closings, YLE News
Russia: Russia charges former Norwegian border inspector with espionage, The Independent Barents Observer
Sweden: Bigger prisons for more prisoners, Radio Sweden
United States: Police officers in Alaska villages hired despite criminal record: report, Alaska Public Media