Tourists back from North Pole delayed by Russian naval exercise near Murmansk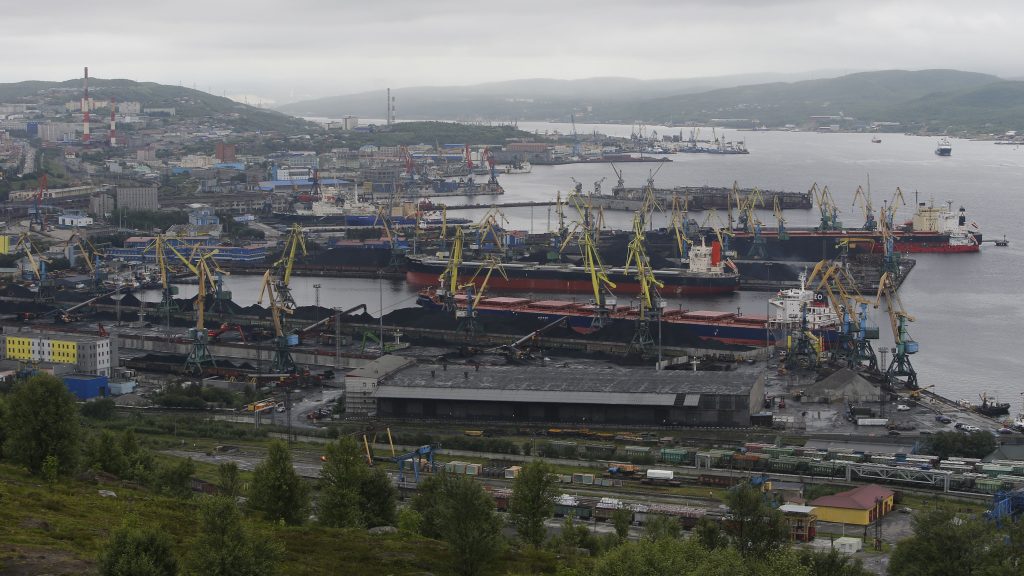 Maybe not the best PR for Murmansk port as tourist destination.
After posting photos of the waiting aircraft at Murmansk airport, Twitter blogger @MMK__ asks rhetorically "Personally, I have question: Are the military defenders or saboteurs?"
On Monday, the nuclear-powered icebreaker "50 let Pobedy" was stopped from sailing in the Kola Bay because of the Northern Fleet's  military exercise. Waiting for five hours, the passengers coming back from a nearly two weeks' voyage through the ice to the North Pole were consequently also delayed in transfer to the waiting charter aircraft supposed to take them directly from Murmansk to Helsinki with further connections to Asia, Europe and North America.
Twitter-blogger @MMK__ also brings a photo from the cockpit where the crew were frustrated over the unplanned waiting time.
Can Murmansk's tourism thrive despite Northern Fleet base?
Russia's Northern Fleet had been exercising in the Kola Bay and the Barents Sea for the last two weeks in what the Defense Ministry in Moscow says is the largest drill in ten years.
On Thursday last week, the Barents Observer reported about civilian vessels queueing up in the Norwegian-Russian maritime border area outside of Varanger (Norway) due to the waters east of the Fishermen Peninsula being closed off for artillery and rocket shootings from navy vessels.
Murmansk is Russia's busiest port in the European north, important for cargo, oil, fish and metals. A new purpose built pier for cruise ships opened two years ago as Murmansk promote itself as the "Gateway to the Arctic".
Severomorsk, the headquarters of the Northern Fleet, is located north of Murmansk in the Kola Bay and has the power to close the bay for all civilian sailings.
Related stories from around the North:
Canada: Canada extends air defence monitoring zone to entire Canadian Arctic, Radio Canada International
Finland: Nordic nations to hone air combat skills over Finnish Lapland, The Independent Barents Observer
Norway: NATO launches annual anti-submarine drill off Norwegian coast, The Independent Barents Observer
Russia: Russian troops undertake exploration of large Arctic island, The Independent Barents Observer
Sweden: Sweden issues first brochure on war and crisis preparedness since Cold War, Radio Sweden
United States: U.S. leads anti-submarine drill in Norwegian Sea, The Independent Barents Observer