Residents concerned by Northern Canadian airline merger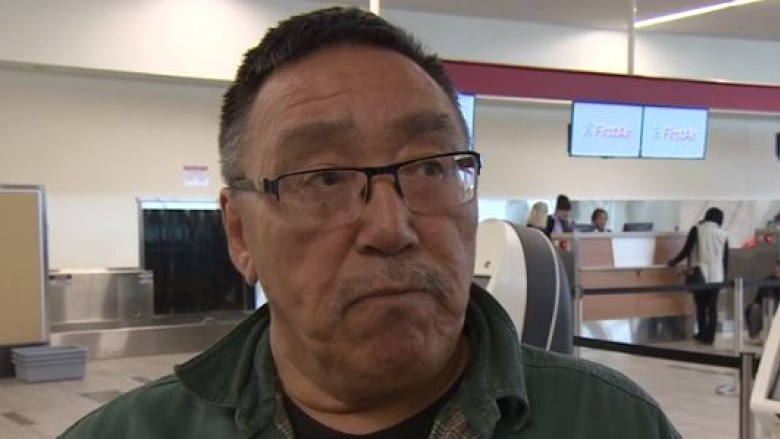 Nunavummiut (Nunavut residents) have mixed feelings about plans for First Air and Canadian North to merge.
The companies announced their plan on Friday evening, and price hikes are a major concern among Nunavummiut.
"I didn't think that was going to happen," Saa Pitsiulak told CBC News in the Iqaluit airport. "My other thought was, 'Oh no are the prices going up again?'"
Currently, both airlines offer daily, round trips between Iqaluit (Nunavut capital) and Ottawa (federal capital) for more than $1,600.
Some residents said they want to know how this will benefit Inuit.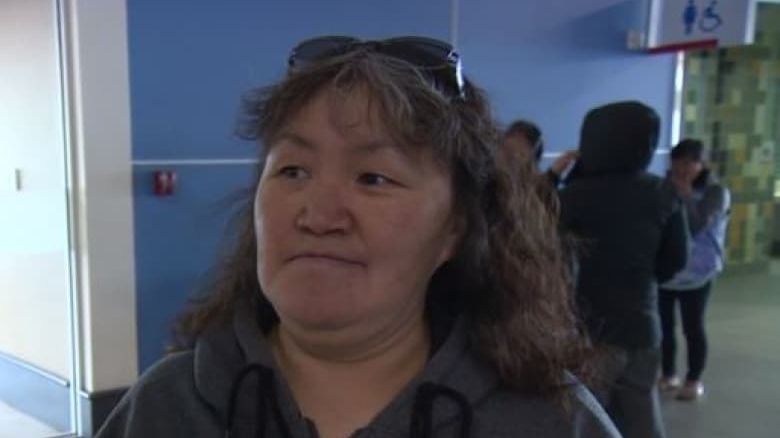 "It's already very expensive even with the beneficiary discount; I hope the special price will still be available," said Ainiak Quaraq. "If they merge it could have benefits, but hopefully they will not decrease the flights."
Inuit that are beneficiaries of the Nunavut land-claim agreement receive a discount on Canadian North and First Air flights.
Limited change, say airlines
First Air and Canadian North said there won't be changes to services, fares or schedules.
"The cargo service capacity in Inuit Nunangat is very limited," said Charlie Watt, president of Makivik corporation, which owns First Air. "Our vision is to merge the two airlines to cut costs and reduce our airfares."
Watt said merging is necessary because there aren't enough passengers to support two airlines.
"The costs associated with running two large airlines wing-to-wing just don't allow us to put that investment into Nunavut and the Northwest Territories the way we would like to," said Mark Fleming, the chief financial officer of the Inuvialuit Corporate Group, which owns Canadian North.
'Maybe it's best'
Fleming said a merger will allow the new airline to buy newer aircraft and address a pilot shortage.
The Inuvialuit Corporate Group said it wants to improve medical travel, duty travel, and trips in and out of the territory.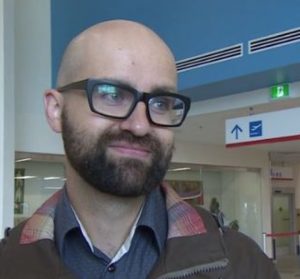 Some Nunavummiut said they remember the last time the airlines talked about merging.
The owners of First Air and Canadian North decided against the idea in 2014.
Years later the airlines had a codeshare agreement to share flights. That ended in 2017.
"I think with the logistical difficulties of flying in the North that maybe it's best that we have just one airline," said Iqaluit resident Wade Thorhaug.
The merger will need regulatory approval first, but the companies said they expect the deal to be complete by December.
If approved, the new airline will be known as Canadian North and keep the First Air inukshuk logo.
Related stories from around the North:
Canada: Family in Northern Canadian city says poop fell from sky, CBC News
Finland: Major expansion planned for Northern Finland's airports, YLE News
Norway:  Murmansk-Oslo gets first ever flight link, The Independent Barents Observer
Russia: Airline companies merge in Arctic Russia, The Independent Barents Observer
Sweden: Swedish regional airline Nextjet files for bankruptcy, cancels all flights, Radio Sweden
United States: Arctic flights save time, but fuel climate change, Cryopolitics Blog