Cabinet shuffle offers 'better setup' for Canada's North, says Northern MP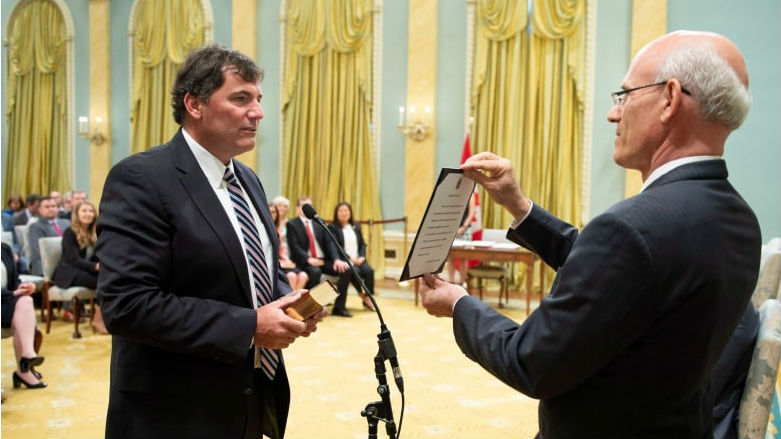 The federal government's recent cabinet shuffle is drawing praise from Northwest Territories MP Michael McLeod, who says he expects the change to allow for more attention to be brought to Northern issues.
The shuffle, announced Wednesday, splits the Northern Affairs file from the ministry of Crown-Indigenous Relations. Former fisheries minister Dominic LeBlanc will take over the file, as well as Intergovernmental Affairs and Internal Trade.
McLeod said he believes the change is going to be "good overall for the North," noting that previous Indigenous Affairs ministries have been designed to deal with on-reserve communities, of which there are very few in the North.
"It's almost like the Northern development part was an afterthought," he said. "I think [the new ministry] will be more of a stand-alone type of structure. It will more than likely see more attention."
Though McLeod had yet to talk with LeBlanc as of Thursday, he offered his support for the minister, saying that he's someone that "seems to be a real go-getter.
"He's very familiar with the North," said McLeod, noting that LeBlanc has spent time in multiple Northwest Territories communities. "I think he's going to do well."
McLeod pointed at finalizing the government's Arctic Policy Framework — announced by the government in 2016 — outstanding devolution issues, and jurisdiction in the Beaufort Sea as priorities for LeBlanc prior to the 2019 election.
"There's a lot of things that need attention," he said.
A spokesperson for the Office of the Prime Minister confirmed to CBC Wednesday afternoon that a mandate letter for LeBlanc's new ministry will be revealed later this summer.
'I spend my time trying to get attention to the Northwest Territories'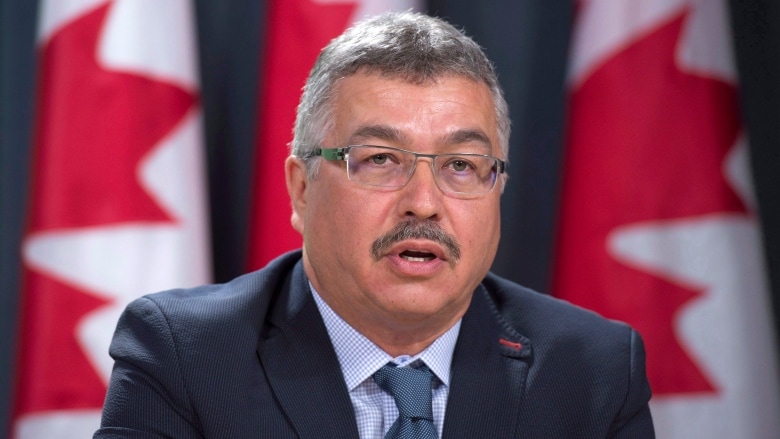 McLeod said he also hoped to see a new mandate for the ministry of Indigenous Services, noting that because there are very few reserves in the Northwest Territories, its small community governments are often lumped in with urban Indigenous populations in cities.
"A lot of times we have programs dedicated to Northern and urban Indigenous [people]," said McLeod. "We shouldn't be competing with [large cities such as] Toronto and Calgary and Vancouver for funding."
"Now that we've moved to a nation to nation concept, our Indigenous governments need the ability to talk directly with Ottawa, and that means Indigenous Services."
Despite the lack of a new mandate, McLeod said he considers the changes a step in the right direction. He said it will give territorial governments "a table where they can talk, as a government for the North.
"It's a better setup. I'm hoping we see that [mandate] change down the road."
When asked why he, as a Northerner, wasn't selected for LeBlanc's new post, McLeod was diplomatic: "I think there's about 150 MPs that are asking themselves that same question."
"I don't spend my time campaigning for a position in cabinet," he said. "I spent my time trying to get attention to the Northwest Territories and investment in the Northwest Territories. That was my goal. And I think we're doing pretty good."
"If a minister's position happens, it will happen."
Related stories from around the North:
Canada: Canada wants to up collaboration with First Nations, Inuit, Métis on national parks, Eye on the Arctic
Norway: Northern Norway merger overwhelmingly rejected in regional referendum, The Independent Barents Observer
Russia: Russia plans fenced parks to confine reindeer herding in Arctic, The Independent Barents Observer
Sweden: Sweden's government wants to boost "neglected" countryside, Radio Sweden
United States: Inuit leaders meeting in Alaska seek greater voice in governance, Radio Canada International