National Snow and Ice Data Center loses 'eye in the sky'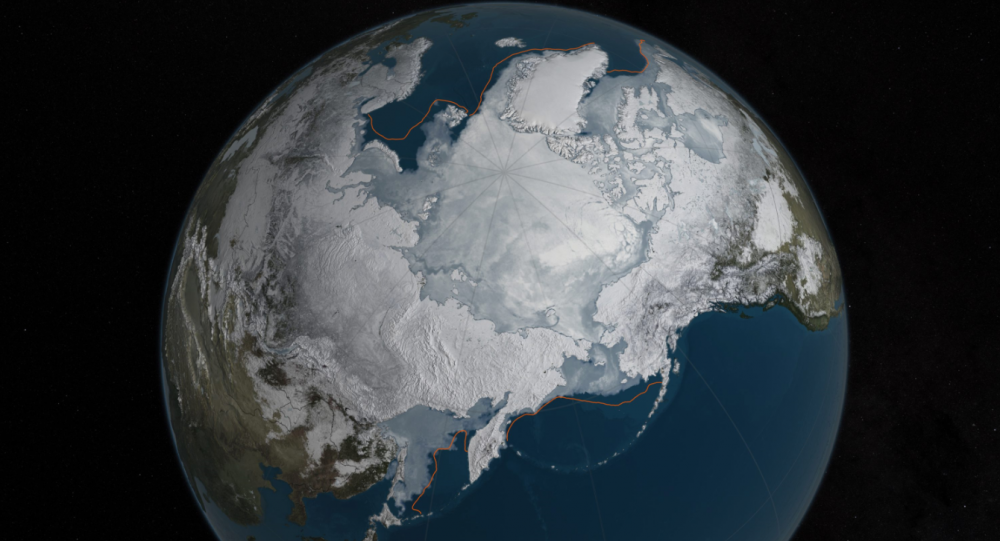 Just as the Arctic experiences one of the most unusual weather patterns in history, a satellite malfunction has forced the U.S.-based National Snow and Ice Data Center (NSIDC) to suspend its daily sea ice extent updates until further notice.
One of key channels on a sensor on a military satellite, dubbed F-17, the NSIDC uses to monitor sea ice in the Arctic is providing "spurious data," said director of the NSIDC Mark Serreze, speaking from Boulder, Colorado.
Listen to the interview with Mark Serreze:
"We get a data feed from these satellites that we use to process to get our information on what is happening to the Arctic sea ice cover," Serreze said. "So we are scrambling now to try and find a replacement."
The problem is affecting NSIDC ability to monitor sea ice in the Arctic and can pose longer term headaches for climate scientists, Serreze said.
Looking for alternatives
"We really don't have the information we want about what the Arctic sea ice is doing," Serreze said. "There are other satellite sensors up there that we can make use of, but we lost this eye in the sky and there is a lot of other data products that we make at NSIDC that are also affected by this."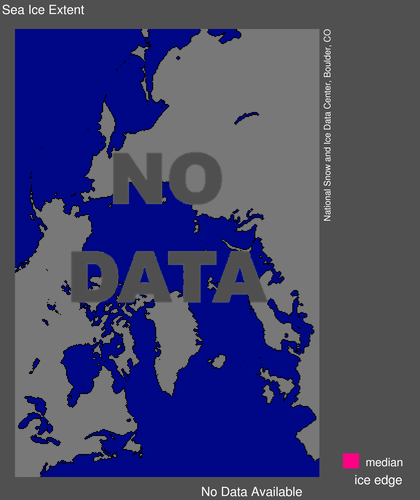 Researchers at NSIDC are now running parallel data streams on two other Defense Meteorological Satellite Program (DMSP) satellites, he said.
"When we get enough data, we'll try and tie this all together, and continue our record," Serreze said. "But it's not a quick process, it has to be done very-very carefully, hopefully we'll back online in a week or so."
The problem with F-17 couldn't come at a worse time.
"This year so far in the Arctic has proven to be extremely unusual," Serreze said. "We had a record warmth in the Arctic this winter, an unusual melt of the Greenland ice sheet this spring, so it's a pretty crazy year and, boy, we'd really like to be able to have a better idea what's going on."
Researchers at NSIDC also have access to a data stream from a Japanese satellite, but it uses a very different sensor.
"It's not like you can suddenly start just replace that or kind of stick in there and say 'now we're going to continue our record,'" Serreze said. "It has a very different resolution it uses different channels, if we were going to use that to continue our long term record, there'd be quite a lot of work to do that."
Longer term problem
The other problem the researchers face is that the U.S. military is running out of satellites in that F series.
"The F-19 satellite died, we were going to use that but it died," Serreze said. "There is one more satellite called F-20, but it's sitting in a clean room somewhere and we're not sure if it will be launched."
There is growing concern about what's going to happen when this last suit of sensors end.
"The continuity of data is key," Serreze said. "The tendency often is for NASA to bring the latest and greatest, the newest technology, but the reality is that if you want to look at climate and climate changes, it's that long-term consistent record that you really want to have."
Related stories from around the North:
Canada: Canadian study looks at Arctic beetles as climate change markers, Radio Canada International
Finland:  Warm Easter predicted across Finland… even for Lapland, Yle News
Greenland:  Changing Sea Ice: The Ripple Effect (VIDEO), Eye on the Arctic
Norway: 2014 warmest year in history for Norway, Barents Observer
Sweden: Storm Helga weather warning for Sweden, Radio Sweden
United States: Arctic's 'startling' winter warmth 'milepost' say scientists, Alaska Dispatch News