Non-Inuit staff at shelters lack cultural sensitivity, say homeless women in Arctic Canadian town
The organization responsible for two women's shelters in Iqaluit (Canadian east-Artic) says it's addressing concerns from clients who say non-Inuit staff are culturally insensitive.
The YWCA Agvvik Nunavut runs the Qimaavik shelter in the Apex area, which provides a safe haven for women and their children impacted by violence, as well as the Sivummut House, a homeless shelter for women in Iqaluit.
Some women staying at the shelters say they want Inuit in senior management roles. CBC is not identifying them because they are currently living at the shelters.
They told CBC they have no access to country food, and employees call traditional foods "smelly."
"When I first moved to the Apex shelter, I noticed right away there was no country food," said one woman. "All the Inuit women said they weren't allowed to have country food because senior staff thought it was disgusting and gross."
"There is absolutely no respect there for Inuit," said another woman.
Easing tensions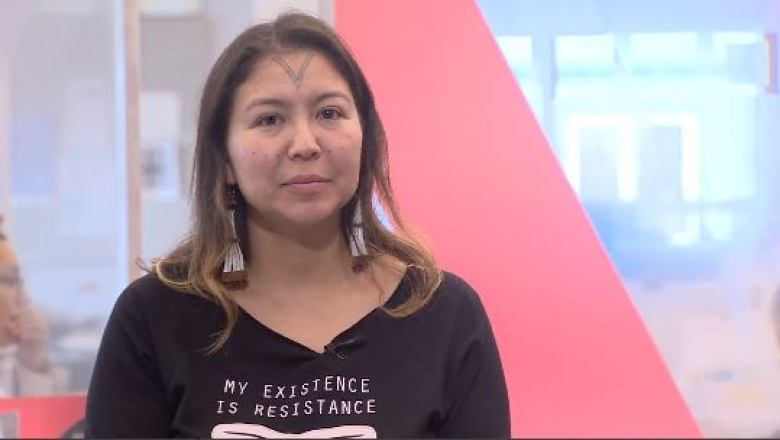 Alethea Arnaquq-Baril, the president of YWCA Agvvik, said she's listening to clients and has been able to solve some problems, like making country food available.
After meeting with women and staff at the shelters, Arnaquq-Baril said there needs to be more communication and feedback. Relations between women and staff need to be mutually respectful, she added.
Training for employees through the YWCA is one project the board is working on, but Arnaquq-Baril said she couldn't disclose whether staff would be disciplined or fired.
"As a board member I have to figure out what I can do to ease some of those tensions and address the core issues that might be causing stress for everyone involved before taking any drastic action," she said.
Arnaquq-Baril also said not everyone is critical of the shelter directors.
"Some people have very intense tensions with them and others are really protective and loving of them," she said.
The women who spoke to CBC said they felt unwelcome.
Conflicts
Earlier this summer, there was a miscommunication over whether women at the shelter in Apex could make fire for tea without a burn permit. Clients said senior staff sided with fire authorities in asking the women to stop making heather fires for tea. In the end, the city clarified that burn permits are not necessary for traditional activities.
In another incident, one woman and her five children, the youngest being 10 months old, were kicked out from the shelter for two days after an argument with a supervisor.
When they started picking on clients and my kids, I got so mad.
Iqaluit shelter user
"When they started picking on clients and my kids, I got so mad," said the woman.
After the argument, the woman said she went for a walk to calm down. When she returned to the shelter, she was told to pack her bags.
"It's important for clients to be fully aware of the rules and have a warning if they're going to be removed from the shelters because we are aware that we are a last resort," said Arnaquq-Baril.
Until recently, the Sivummut homeless shelter was closed for renovations. At its highest capacity, Qimaavik was home for 34 women — more than the 21-bed Qimaavik shelter and 12-bed Sivummut can fit comfortably combined.
Arnaquq-Baril said the overcrowded shelter could have added to tense situations.
"Both shelters are for emergency temporary situations," she said, though clients can stay for two years.
Keeping the place running
The YWCA Agvvik is entirely made up of new board members after previous volunteers decided to step back.
​A year ago the board fired its executive director due to conflict of interest following allegations of financial mismanagement.
"We're first and foremost figuring out [how] to keep the place running," said Arnaquq-Baril.
She said the board is now working on establishing transitional housing and recruiting Inuktitut-speaking staff.
Related stories from around the North:
Canada: Financial literacy must improve for Indigenous Canadians says government agency, Eye on the Arctic
Finland: Finland takes thousands off streets by giving homes to homeless, YLE News
Sweden: Cold brings record numbers to Stockholm homeless shelter, Radio Sweden
United States: Alaska shelter helps homeless promptly find work, home and stability, Alaska Public Media