Murmansk wants better nuclear and radiation monitoring on road to Norway
And the Norwegians should pay for it, says Murmansk Deputy Governor Yevgeny Nikora.
There should be a radiation control system installed all the way to the border to Norway, Nikora said in a speech delivered in this week's joint bilateral commission meeting on nuclear safety.
There already exists such a system along the highway between Murmansk and St. Petersburg, as well as between Murmansk and Zapolyarny (northwest of Murmansk, near the Norwegian border). Only the last 20 km of road to the border-crossing points of Borisoglebsk-Storskog does not have the system, Nikora makes clear.
"This system has already proven its efficiency", the deputy governor underlines in a press release.
The system is able to detect radioactive materials and nuclear substances and can help prevent smuggling, the regional leader argues.
"Considering the efficiency of this system, and understanding the risks connected with international terrorism and the many nuclear and radioactive objects on the territory of the region, we find it necessary to continue this important work", Nikora said in his speech.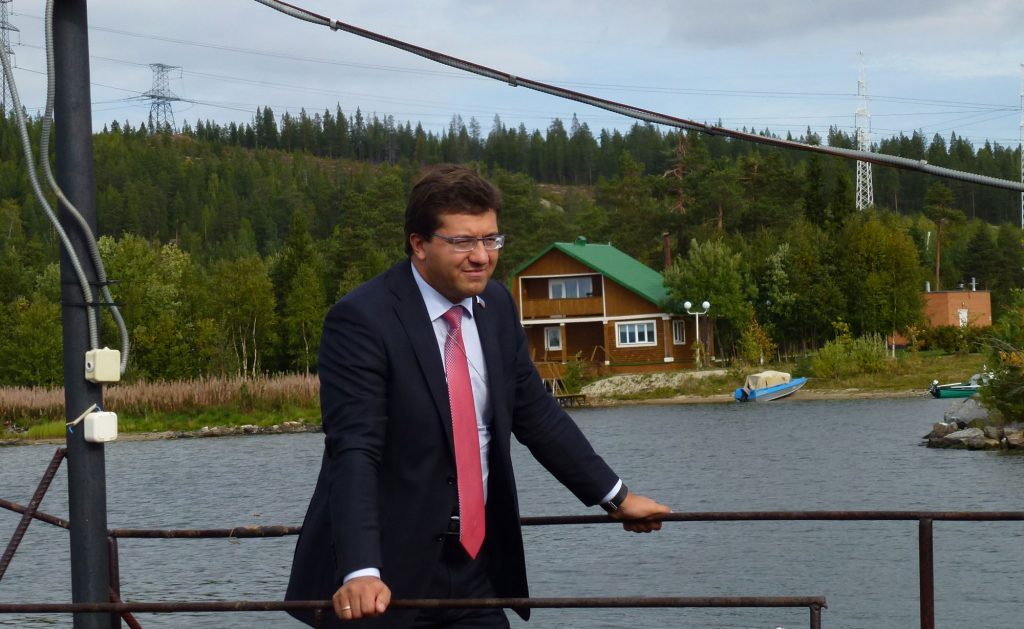 He also made clear that such control systems might also be installed elsewhere in the region.
According to the Murmansk deputy governor, the system should be installed on the last 20 km of road to the border-crossing points in the course of 2019. And it is the Norwegians that should pay, he suggested.
Joint meeting with Norway
Yevgeny Nikora took part in this week's meeting in the Joint Russian-Norwegian Commission on Nuclear Safety. Among the issues discussed was the floating nuclear power plant Akademik Lomonosov, as well as Kola Nuclear Power Plant and the situation in Andreeva Bay, the storage site for spent nuclear fuel.
The Norwegian delegation was headed by State Secretary Audun Halvorsen. On site was also a five-person delegation from the Norwegian Radiation Control Authority. However, there were no representatives of the Finnmark County Governor's Office (Norwegian east-Arctic).
The two people from Norwegian regional Governor's Office were last week halted by Russian border guards in an incident that the Norwegian Foreign Ministry describes as "serious".