Why the Alaska Federation of Natives wants senator Murkowski to reject Kavanaugh for the Supreme Court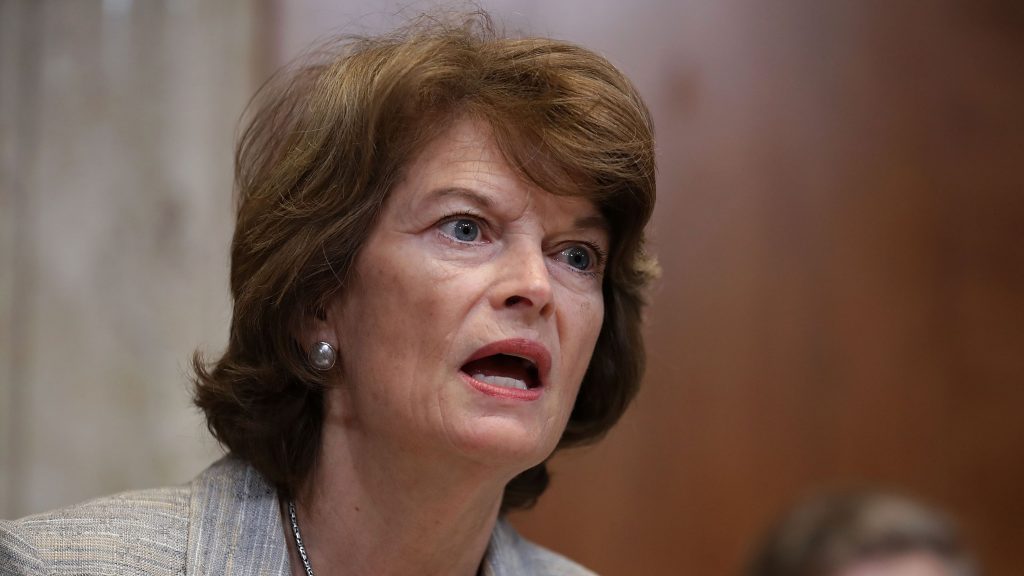 Alaska senator Lisa Murkowski still isn't saying how she'll vote on the nomination of Brett Kavanaugh to the Supreme Court. But Wednesday, a powerful voice joined the Alaskans urging her to vote no: the Alaska Federation of Natives (AFN). Alaska Public Media's Washington correspondent Liz Ruskin spoke with Alaska News Nightly host Casey Grove about the action.
GROVE: Liz, how significant is it that AFN wrote Murkowski a letter urging her to vote no on Kavanaugh?
RUSKIN: AFN doesn't usually weigh in like this, so I'm sure she noticed. But will it determine how she'll vote? On its own, probably not. She says she is going over everything Kavanaugh has written so she can decide for herself and so she doesn't have to rely on what other people tell her he wrote. But AFN is an important constituency to her. In 2010, AFN was part of that massive effort to get her elected as a write-in.
GROVE: What was AFN's reasoning in asking her to reject him?
RUSKIN: It closely parallels a white paper written that Heather Kendall-Miller wrote a Native American rights attorney, so their reasoning is very heavy on constitutional law, specifically about Congress's power to pass laws for the benefit of Indians.
Kendall-Miller recorded a radio ad for an anti-Kavanaugh group. And let's play a bit of it:
Demand Justice Radio Ad: Kavanaugh has a history of suggesting that Native Hawaiians shouldn't qualify for the same constitutional protections that Lower 48 Indian tribes receive. If Kavanaugh believes that Native Hawaiians don't qualify for the same benefits and protections as other indigenous people, is there any question what he thinks about Alaska Natives?
What does Hawaii have to do with Alaska?
GROVE: Liz, you've got to unpack some of that.
RUSKIN: So what we know about what Judge Kavanaugh thinks about Native Hawaiians comes from a 1999 op-ed he wrote. It was in the Wall Street Journal and he was the co-author. In this op-ed Kavanaugh disputes that Native Hawaiians fit the definition of "Indians" as set out in the U.S. Constitution. Part of his argument is that they don't live on reservations. And, according to his op-ed, if they're not Indians as the Founding Fathers understood the term, any federal laws or programs that aim to improve the lot of Native Hawaiians are in danger of being judged as race-based privileges, just elevating one race over another, which would be unconstitutional.
The concern is that he would treat Alaska Natives as non-Indians, too, since the Constitution says nothing about Alaska Natives, and Alaska Natives don't live on reservations either, most of them.
GROVE: So what would be the effect of that?
RUSKIN: According to Heather Kendall-Miller, if Alaska Natives are no longer covered under the "Indian umbrella" under the term as it's understood in the Constitution, the court could overturn most of the federal laws passed to help Alaska Natives, and she says it could even result in overturn the Alaska Native Claims Settlement Act.
GROVE: Wait. Isn't that far-fetched? Undo the 1971 settlement? Dissolve the Native corporations?
RUSKIN: I know it sounds far-fetched. I challenged one person who is raising this concern about Kavanaugh and he said, yes, it does sound unlikely. But as he put it, things have been taken away from Native people since the country was founded.
Related stories from around the North:
Canada: Canada wants to up collaboration with First Nations, Inuit, Métis on national parks, Eye on the Arctic
Finland: Budget cuts threaten international Sámi language cooperation, Yle News
United States: Senator Murkowski still hiding her cards after meeting Trump's Supreme Court pick, Alaska Public Media