Alaska Republican Party vows response against senator Murkowski for opposing Kavanaugh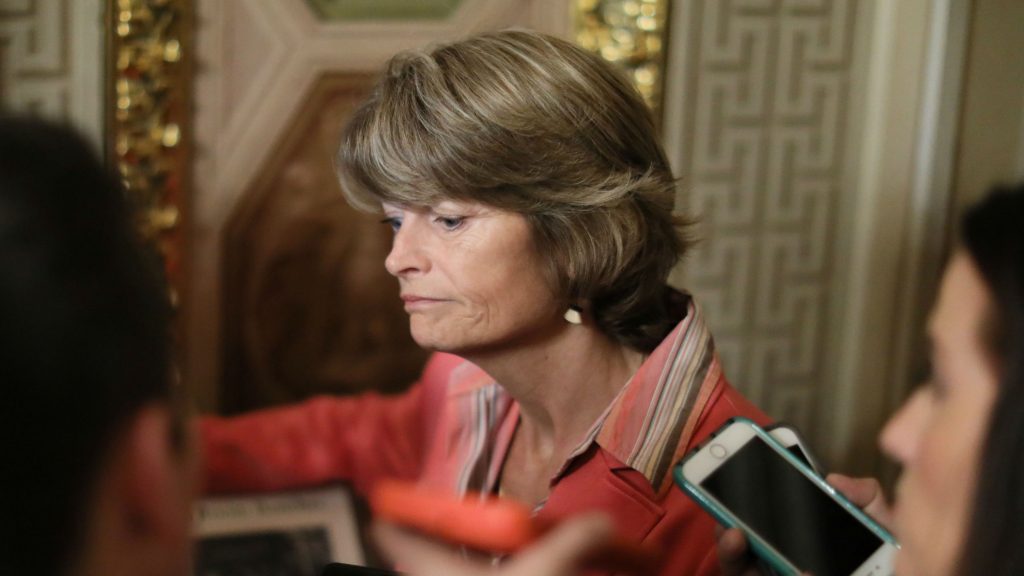 The chairman of the Alaska Republican Party has vowed there will be repercussions for Sen. Lisa Murkowski for opposing the confirmation of U.S. Supreme Court Justice Brett Kavanaugh.
Tuckerman Babcock said in a Facebook post the party will have a "significant response." He said he'll leave it to the party's State Central Committee to decide what action to take against the Republican senator.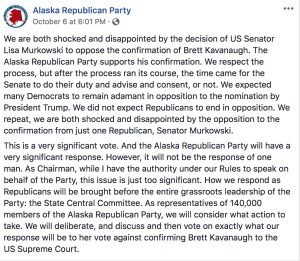 Murkowski said her opposition was based on what she thought was best for the credibility of the Supreme Court and the country, not on politics.
"There are consequences," Murkowski told reporters after the vote. "But if I were to worry every day about political repercussions, or somebody saying that they were going to run against me, or say something in a newspaper story, I wouldn't be able to do the job that Alaskans expect me to be able to do."
"Vote pair" criticized
Murkowski is also getting flak from liberals for participating in what's called a "vote pair" so that Sen. Steve Daines, R-Mont., could go home for his daughter's wedding in Montana.
Murkowski said she changed her "no" vote to "present" on Saturday to offset the "yes" vote that Daines would have cast if he had been in Washington. The final vote was 50 to 48 with one "present."
Murkowski says her vote pair didn't affect the outcome and was a gesture toward the civility she'd like to see more of in the Senate.
"Every little, small baby step that we can take to be more gracious and more generous with one another makes us better senators and better human beings," she said.
Related stories from around the North:
Canada: New Supreme Court justice brings deep experience of Arctic, Indigenous issues to Canada's highest court, Radio Canada International
Russia: Russia's military lead on Arctic shelf mapping stands trial for fraud, The Independent Barents Observer
United States: Why the Alaska Federation of Natives wants senator Murkowski to reject Kavanaugh for the Supreme Court, Alaska Public Media