Judge balks at plea deal for man who flew drone in airspace in Northern Canada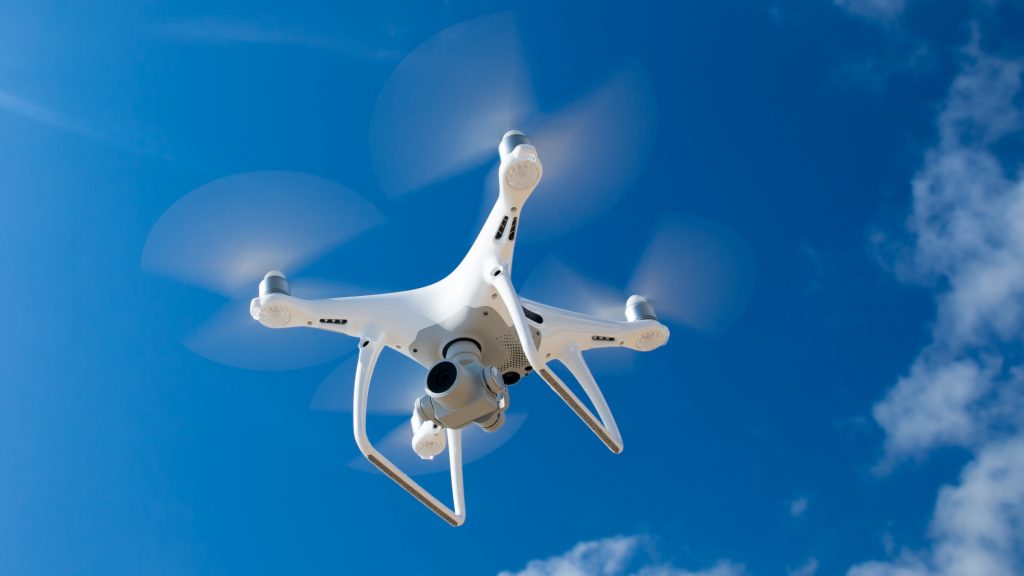 A judge signalled that a plea bargain agreed to by the Crown may be too lenient for a man who flew his drone in airspace used by planes to land and take off from the Yellowknife airport, in the Northwest Territories.
"He'd been warned twice he couldn't do this," said Justice Bernadette Schmaltz on Friday. "Is there anything else I should be considering?"
Schmaltz was speaking to the lawyers at the sentencing hearing for Toufic Chamas who's facing a raft of charges — the most serious of which was flying his DJI Phantom 4 drone in airspace.
The judge said she was having difficulty accepting a plea bargain recommended by both the prosecution and defence.
I didn't know how serious or dangerous it was.
Toufic Chamas
Both were suggesting that Chamas be fined $3,000 for flying his drone in restricted airspace. The lawyers also recommended Chamas be banned from flying a drone for three years.
Schmaltz suggested the sentence was lenient, considering the potential for causing a major disaster.
At the conclusion of the hearing, Chamas, 22, told the judge he was with his daughter each time he operated the DJI Phantom 4 drone in the city.
"I didn't know how serious or dangerous it was," Chamas told Schmaltz. "It won't happen again."
Flew drone downtown multiple times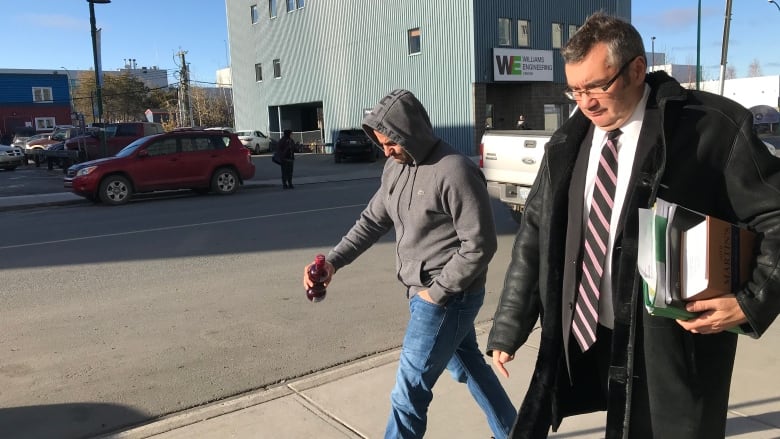 It was the fourth time Chamas has pleaded ignorance in connection with illegally flying his drone, according to facts presented at the hearing which Chamas admitted to.
"It is illegal effectively anywhere within the built up area of Yellowknife," said prosecutor Morgan Fane.
Fane said the Yellowknife RCMP first received calls about a drone flying in the downtown area on Sept. 9, 2017. The officers who responded saw a drone flying near power lines. They also saw Chamas on an apartment balcony holding a controller. They went to his apartment and advised him of the rules around flying drones.
A week later on Sept. 16, the RCMP started getting more calls about a drone flying downtown. Again, officers saw Chamas operating it.
When police knocked on his door, Chamas told police again that he was not aware of any restrictions on drone flying. Fane said Chamas told police he had crashed the drone: "He said it was in pieces inside his apartment."
This time in addition to speaking with him, the police gave him a pamphlet outlining the regulations governing the use of drones.
The next day, the RCMP got more reports of a drone flying near Northern United Place and the Northwestel building downtown.
The officers again saw Chamas on a balcony with the controller. Police took the controller and saw from its digital readout that the drone was 150 metres above the Prince of Wales Northern Heritage Centre.
Fane told Judge Schmaltz the area is part of the airspace used for landings and takeoffs at the Yellowknife airport.
"Indeed, [the drone] was some 30 feet from the direct centre of that approach," said Fane.
Chamas again told police he wasn't aware of restrictions on drone use. One of the police officers pointed to the pamphlet police had left the previous day, which was was sitting on the coffee table.
Other charges
In addition to the drone charge, Chamas pleaded guilty to driving while disqualified and dangerous driving in connection with being caught going 150 km/h in Fort Providence a year ago. He also pleaded guilty to obstruction for giving a Yellowknife municipal enforcement officer a false name, as well as breaching bail conditions requiring him to report weekly to a probation officer.
Schmaltz said she will sentence Chamas on Oct. 25.
Related stories from around the North:
Canada: Is hunting with drones ethical? Canada's Yukon territory says 'no', Eye on the Arctic
Finland: Drone with smuggled cigarettes found on Finland-Russia frontier, YLE News
Russia: Eagle attacks military drone, The Independent Barents Observer
Sweden: Allow Swedish military to shoot down drones, says report, Radio Sweden
United States: Fifth Russian aircraft interception off Alaska's coast in a month, but experts not alarmed, Alaska Public Media