Löfven gets his chance at forming Sweden's coalition government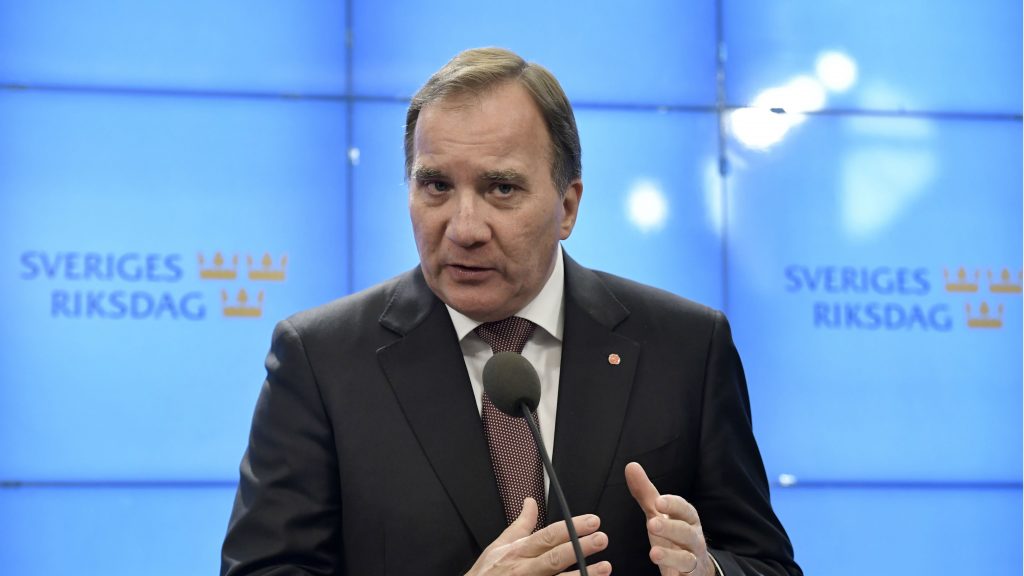 On Monday, the speaker of Sweden's parliament gave the leader of the Social Democrats, Stefan Löfven, two weeks to try to form a new government.
Löfven is the prime minister in the current, caretaker government. He gets the assigment after the Moderate Party leader Ulf Kristersson over the weekend declared that he was unable to get enough support for a government, in the two weeks he'd been given.
Löfven said that he will aim to form a "government cooperation" in the centre ground of Swedish politics that is able to get its budget and important policies through parliament. He said humility and compromises would be needed from everybody involved.
Löfven said he would speak individually to the leaders of all political parties in parliament, apart from the Sweden Democrats.
Speaker clarifies constitution, urges patience
At his press briefing this afternoon, the speaker Andreas Norlén clarified that when the constitution mentions four attempts to form a government before a new election has to be called, that refers to four votes in parliament, not four times that he gives the task to someone to try to form a government.
"I have not used up a single one of the four attempts that the constitution gives me," he said, calling for people to have a bit more patience.
"With the locked positions that there are, I'd say that it is actually a pretty quick process if we can open them up in 2-4 weeks," he said.
This morning, the speaker held one-on-one talks with the different party leaders in parliament to sound them out before announcing the decision to give Stefan Löfven his task. At the press briefing, Norlen again urged the parties to reconsider their very firm positions.
Related links from around the North:
Canada: Quebec Elections: Centre-right CAQ takes province including Arctic Ungava riding, Eye on the Arctic
Finland: Finnish PM concerned by far-right party's results in Swedish elections, Yle News
Russia: Russia's resources minister to open new Arctic office, The Independent Barents Observer
Sweden: Swedish parliament ousts Prime Minister Stefan Löfven, Radio Sweden