Fearing issues at U.S. border, Canada's western Inuit put stop to cannabis sales in Arctic town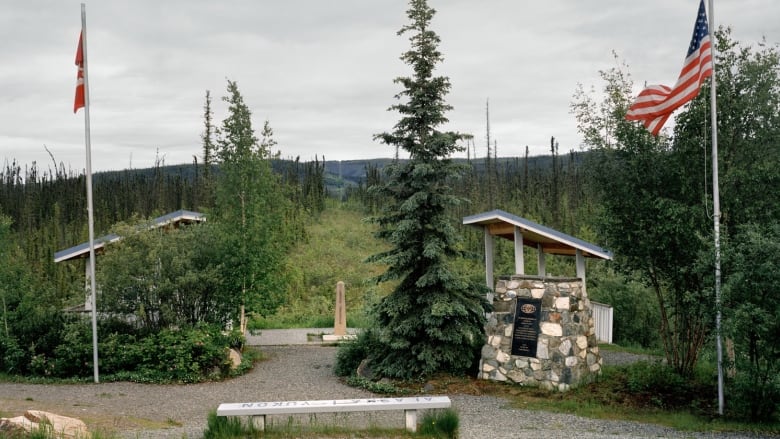 Cannabis becomes legal across Canada on Wednesday, but unlike other large communities in the Northwest Territories (N.W.T.), residents in Inuvik won't be able to visit a store to buy it.
The Inuvik liquor store is owned by the Inuvialuit Development Corporation, a subsidiary of the Inuvialuit Regional Corporation (IRC), and its board voted that the business should sell not cannabis.
Beneficiaries of Inuvialuit, Canada's western Inuit, directly control the IRC, so the board felt it could put them at risk if they try to cross the United States border and had a connection to the sale of cannabis.
Duane Smith, chair of the IRC, said he heard U.S. border officials would not let anybody who purchases or sells cannabis into the country.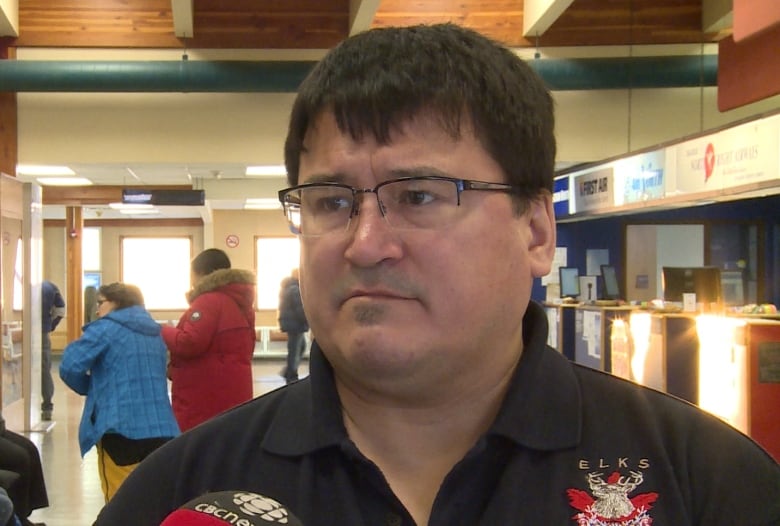 "We have a lot of relatives [travelling] back and forth, or relations with our Alaskan cousins … as well as a lot of our companies and co-management bodies have a lot of committees that work with each other," said Smith.
"We didn't want to impede or affect … individual Inuvialuit rights to travel back and forth, that might impede or negatively affect their day-to-day operations."
Few potential benefits, says IRC
For now, residents of Inuvik will only be able to buy cannabis online.
Smith said the IRC did a cost analysis and determined that there weren't many potential benefits to selling cannabis, so it would be best for the territorial government to look at other options for selling cannabis in Inuvik.
"The profit that [the GNWT is] proposing is very low. It barely covers the cost of providing that service," he said.
Last week, U.S. Customs and Border Protection updated its website, saying people who work in the cannabis industry will generally be allowed to cross the border into the country.
Smith said the IRC's legal counsel is still looking for clarity on what that will mean for citizens. Regardless, he says the territorial government has not approached the organization to reconsider its position.
"We need clarity in regards to what the U.S. customs wording actually is and the safety of our beneficiaries."
Dez Loreen is Inuvialuit and an incoming town councillor who refers to himself as an advocate for cannabis. He said it's a missed opportunity that the town won't be able to sell cannabis when it's legalized.
"Inuvik is going to want an outlet for this. We've been under the impression the liquor store was going to be selling it, and nobody said anything to the contrary until very recently," said Loreen.
"I'm hoping that someone behind the scenes is kicking it into gear."
Concerns about black market
Loreen said having residents order cannabis online through the NWT Liquor and Cannabis Commission makes it harder for residents to get cannabis. He believes it could drive people to buy cannabis illegally.
"I know a lot of impatient people who may walk down the street to their buddy's house and go give money locally [rather] than send it to Yellowknife and then wait," said Loreen, referring to online purchases.
Outgoing Inuvik Mayor Jim McDonald said when he first heard about the IRC's decision, he was surprised, but understood its concerns.
Although he said it would be more convenient if there were options for selling cannabis in Inuvik, he doesn't believe illegal sales are going to increase.
Town council plans to hold a public engagement meeting on cannabis in the next couple of months, McDonald said.
With files from Loren McGinnis
Related stories from around the North:
Canada: What you need to know about legal cannabis in Canada's three northern territories, CBC News
Finland: Finland's alcohol consumption declines by 15%, YLE news
United States: Alaska's drug problem worsening as police resources strained, Alaska Public Media