Norway releases Russian man detained over suspicion of espionage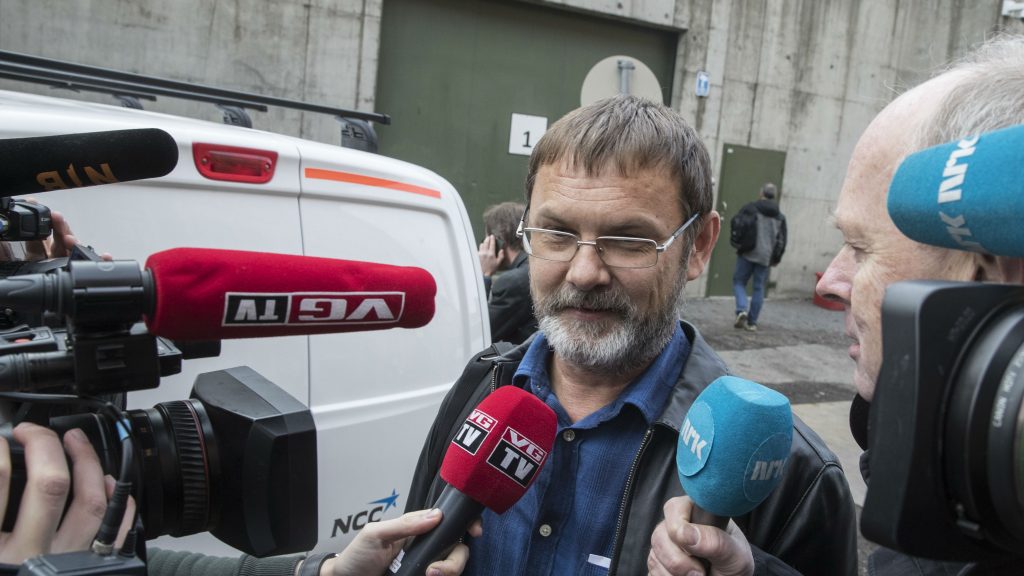 Mikhail Bochkarev, the Russian state official who has been in a Norwegian jail for almost a month, has gone home to Moscow.
"I am happy, I had not expected this today," Bochkarev told journalists as he walked out as a free man after his release, in Oslo, Friday.
The official from the Russian Federation Council went straight to the Russian embassy in Oslo where he met with Ambassador Teymuraz Ramishvili. He was to spend the night in embassy premises and expected to leave Norway Saturday.
Bochkarev told NRK that he feels no bitterness after the almost four weeks behind bars.
A Norwegian court on Thursday decided that Bochkarev was to be released from jail. The Norwegian Security Police (PST) the day afterwards announced that it would repeal the appeal it had filed.
"The PST has decided to repeal the appeal that concerns the Russian citizen that was detained 21st September after a conference in the Storting. He is released today," an announcement tweeted by the police on Friday.
The Norwegian Security Police says it will continue to investigate the case.
A 'fabricated' case, says Russia
Bochkarev was put behind bars in connection with this participation in a seminar organised by the European Centre for Parliamentary Research and Documentation (ECPRD). The event had 79 participants from 34 countries and took place in the premises of the Norwegian Parliament, the Storting.
The participants were administrative employees from different European Parliaments.
Bochkarev was suspected for having engaged in illegal intelligence-gathering during the event.
In a comment, the speaker of the Russian Federation Council Valentina Matvienko says she is content about Bochkarev's release.
"From the very first day of his arrest we have said that all accusations against our colleague are made up and that the case is fabricated," Matvienko says.
"There has been done a huge work by the Ministry of Foreign Affairs and the inter-parliamentary diplomacy for the restoration of justice," she underlines.
The Russian Embassy in Oslo says in a comment that "it is now absolutely clear that the PST has no evidence in the case."
The Russian Foreign Ministry makes clear that it expects an excuse from the Norwegian side.
"From the very start we have pointed at the false character of the "espionage" accusations raised against M.A. Bochkarev", the Ministry underlines.