Canada's northern food security program has 'lost its way', says federal minister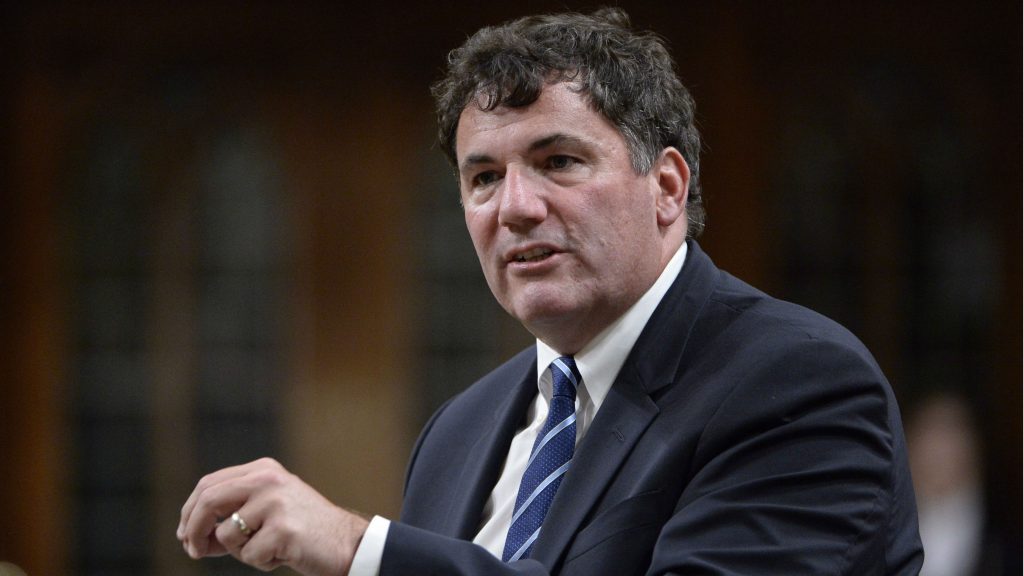 Canada's Intergovernmental and Northern Affairs Minister Dominic LeBlanc is promising changes to the federal government's northern food security subsidy program in the coming weeks, acknowledging that Nutrition North has "lost its way."
The program, launched in 2011, provides subsidies on shipping to retailers on a list of products the government deems to be nutritious or essential.
But exorbitant prices are still a part of life in Canada's North, and it's common there to see a $13 watermelon or a $26 jug of orange juice in grocery stores.
Program needs renewal
Last April, all five of Canada's major Inuit organizations pulled out of the federal government's Indigenous working group on food security, saying the government was not listening to them in its review of the Nutrition North program.
"I certainly share the frustration. I have a sense that the program, to be blunt, has sort of lost its way," LeBlanc told Chris Hall, host of ​CBC Radio's The House.
"It was designed some years ago and hasn't sort of been renewed or hasn't been made more relevant for many of these communities and that's what I'm hoping to be announcing the coming weeks."
LeBlanc said he'd like to see an announcement made before the end of January.
"I'm frustrated that it's taken me this long," he said.
Updating and expanding the Nutrition North program was a Liberal election promise in 2015. LeBlanc took over the Intergovernmental Affairs, Northern Affairs and Internal Trade portfolio — including Nutrition North — in July's cabinet shuffle.
The New Brunswick MP said he doesn't want the program's terms to be written by "bureaucrats in Ottawa or in [its suburb of] Gatineau."
Can lessons be learned from Amazon Prime?
"We have to think of it more broadly than subsidizing freight for companies from the southern part of Canada and work with northerners on ideas they have," Leblanc said.
"Comparable [prices], I hope we can get there. Comparable on every single item, that I, to be honest, don't know."
LeBlanc, who visited the northern territory of Nunavut this summer, said he was shocked to learn that Amazon can deliver many non-perishable items at prices cheaper than those offered in local stores.
With an annual fee of about $80, Amazon Prime members can get free and faster shipping. A box of 180 Pampers costs about $70 off the shelf in Iqaluit; on Amazon, similar size boxes sell for around $35.
LeBlanc said he's asked his department to look at what can be done with the Amazon example.
"I'm wide open to looking at if, in fact, there are some sort of savings to be had with that kind of thing. Why wouldn't we look at that?" he said
"I've asked my department to look at that and to give me concrete examples. There's something wrong, in my view. We're not getting the efficiencies we want for the taxpayers' money, if that's true at large."
With files from the CBC's Nick Murray.
Related stories from around the North:
Canada: Canadian PM directs northern minister to update and expand Nutrition North program, CBC News
China: Arctic Indigenous food culture takes the day at international cookbook awards, Eye on the Arctic
Finland: One in 10 Finnish families with young children dealing with food insecurity: survey, Yle News
Sweden: Summer drought to drive Swedish meat prices up, Radio Sweden
United States: New farm bill program aims to fight food insecurity in Alaska, Alaska Public Media