Will Sweden's coalition standoff weaken the country's defence?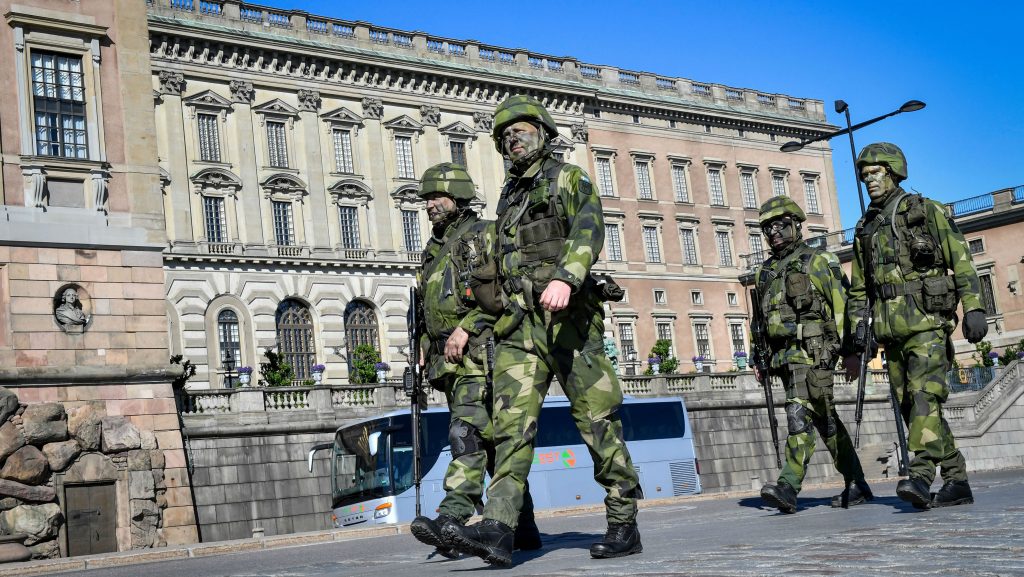 The delay in getting a new government in place could affect Sweden's defence, according to some politicians who warn that the defence budget risks missing out on the needed extra billions for next year.
The 15th of November is the deadline for the government to present its budget for next year. As there still is no new government in place, it seems likely that it will be the caretaker Social Democrat and Green government that will present a caretaker budget for next year.
Such a budget should on principle be a limited, 'non-political' one, that does not contain any controversies or political reforms. And the extra three billion kroner that the Armed Forces have demanded to carry our more exercises and buy more equipment next year will not be part of it.
Mikael Oscarsson, spokesperson on defence for the Christian Democrats, and Allan Widman, with the same role for the Liberal Party, are two of those concerned about this.
"Already now, the Armed Forces have to prepare themselves for an insufficient economy, and the longer they have to wait for a clear answer, the more damage it does to our capacity," Widman, who is the chair of the parliamentary defence committee, told Swedish Radio.
Sweden's highest military commander, Micael Bydén, says to news agency TT that the gap of three billion in funding will mean "consequences for all combat forces", reduced training and deficiencies in equipment.
Related links from around the North:
Canada: Canadian military to build multi-million dollar facility in Northern city, CBC News
Finland: Finland ready to back new nuclear disarmament talks, says president Niinistö, Yle News
Norway: Retired military leader worries Norway's Arctic would be vulnerable in conflict between West and Russia, The Independent Barents Observer
Russia: Regional government in northwestern Russia slashes budget by 5%, The Independent Barents Observer
Sweden: Sweden's caretaker government preparing "uncontroversial" budget, Radio Sweden
United States: Alaska Governor Walker drops re-election bid and backs Democratic candidate, Alaska Public Media