French school in Northern Canada finally opens new gymnasium after years of legal battles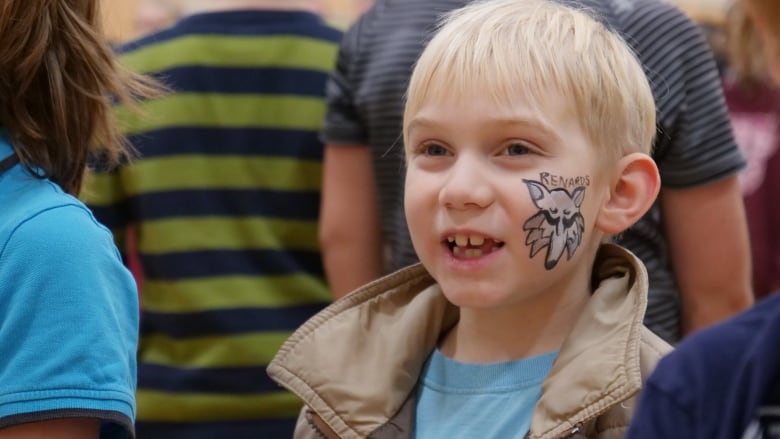 After over a decade of lobbying, fundraising, and fighting in court, the only francophone school in Yellowknife, Northwest Territories finally has its own gymnasium.
École Allain St-Cyr held opening ceremonies for its new facilities on Tuesday afternoon, celebrating the opening of a major renovation that has been in construction since last year. The new facilities include the gymnasium, new classrooms, and expanded common space.
"It's a dream come true, really," said Yvonne Careen, the superintendent of the Northwest Territories' Commission scolaire francophone. "It's going to have a huge impact on our ability to move forward."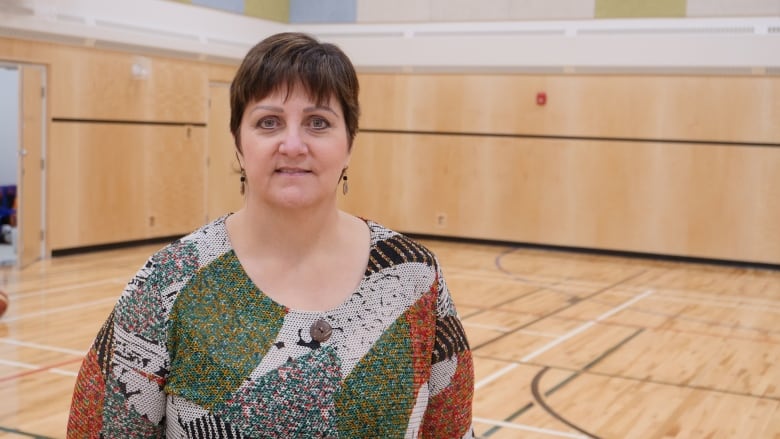 Careen has been present in various roles for several years of legal battles that ultimately led to the school expansion. In 2012, the territorial government was ordered to expand the school, including adding a new gym, laboratories, and daycare facilities. However, that decision was overturned in 2015.
The school board then took their case to the Supreme Court of Canada, who declined to hear the case, before finally securing a financial commitment from the territorial government in 2016.
"It was a long haul," said Careen. "You have to be committed, you have to be dedicated."
Océ​ane Coulaudoux, the president of L'association des parents ayants droits de Yellowknife — the school's parents' association — says that the day has her feeling "really proud and really emotional."
"It's a lot of work, a lot of hard work, and a lot of time," she said. "A lot of students want to leave the school in high school because they don't have a gym, they don't have their own space. Now they have that space…. We're so proud of it."
'Still a ways to go'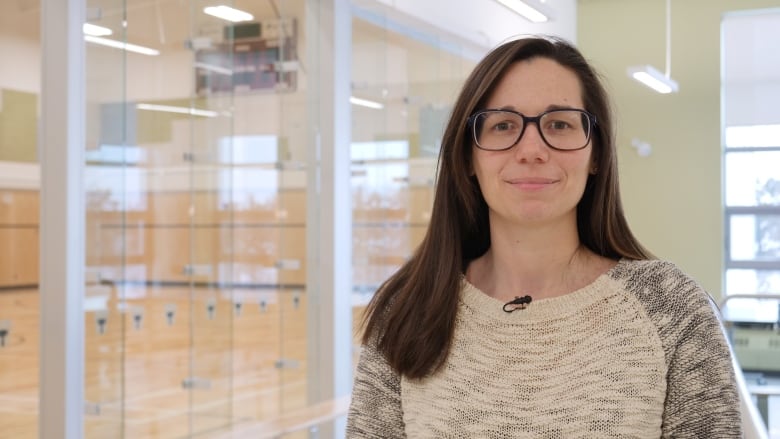 However, despite the new facility, Careen said that there's "still a ways to go" for the board when it comes to both École Allain St-Cyr and Hay River's École Boréa​le, in the territory's south.
"If we [St-Cyr] want to be a full and complete high school, we still need specialty spaces," she said. "Our numbers are growing… Our needs are growing. We're going to need more classroom space."
Careen pointed specifically at École Boréa​le, saying that while the school board was finally able to get a government funding commitment for St-Cyr's gym, the overturned court decision left the Hay River school "with nothing."
"That has to be rectified," she said. "The school needs a gymnasium. The high school students need regular classrooms. Right now they're stuffed in three claustrophobic portable classrooms stuck together on the outside of École Boréa​le. And so we still have lots of work to do there."
Careen said the next improvements to St-Cyr will likely be its daycare, which needs renovations. Since it was built, Careen said it hasn't had any work done to it, besides painting and other short-term fixes by parent volunteers.
With files from Mario De Ciccio
Related stories from around the North:
Canada: Lack of teachers causes school year delays in Northern Canadian territory, CBC News
Finland: Finnish state should invest in services to keep rural areas populated: poll, Yle News
Russia: Norwegian-funded school in Northwest Russia inspires cooperation, The Independent Barents Observer
Sweden: Inequality a problem in Swedish schools: UNICEF report, Radio Sweden
United States: 'Every year it's harder': Hiring teachers gets increasingly difficult in rural Alaska, Alaska Dispatch News