Finnish state should invest in services to keep rural areas populated: poll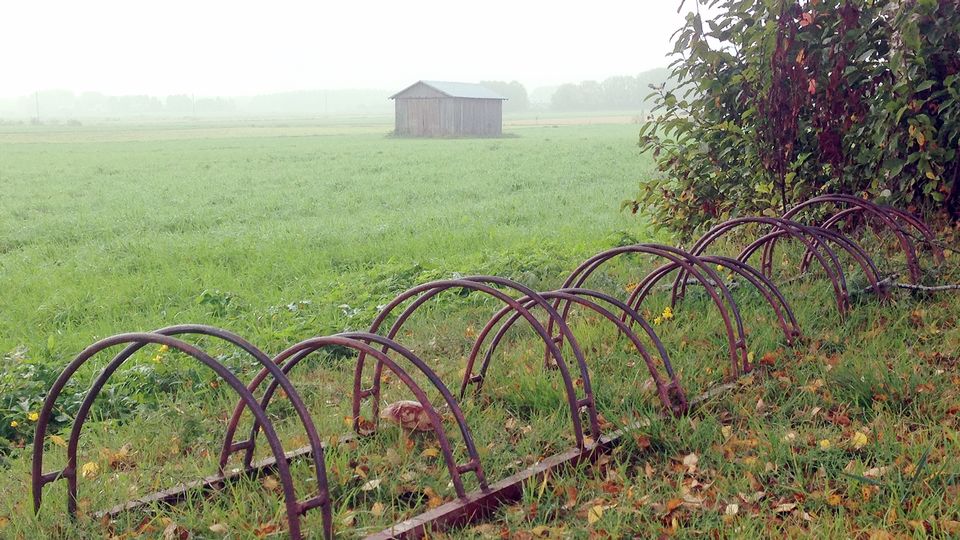 Finland's public broadcaster Yle recently asked the pollster Taloustutkimus to carry out a survey asking a sample of Finns about their thoughts on keeping rural areas settled. Close to four out of five respondents agreed that the state should make it a priority to provide services to sparsely-populated areas in order to keep them populated.
Taloustutkimus' research director Juho Rahkonen says the survey results indicate a surprising consensus and show that Finns are very concerned about rising regional inequality. He believes that the urbanisation debate in Finland has been largely commandeered by politicians and experts.
"When people from the big cities visit their grandmother in the countryside and notice that another shop has gone bust and is boarded up, they become worried about what they see. They want Finland to maintain services and the other things that are necessary to live across the entire country," he says.
Study options should be widely available
Rahkonen says the fact that just 12 percent of the survey respondents felt that the state shouldn't interfere in regional development is also remarkable.
"It is clear that Finns want to use national might to politically guide societal development. We don't want market forces to rip our society apart. The majority of Finns want to slow the forces of urbanisation down," he interprets.
Rahkonen says the survey results send a clear message: the Finnish state should be prioritizing investments outside of Helsinki.
"There is this desire to keep the entire country in the same boat – even if it requires state funding or political assistance. Education also plays a key role. If certain areas have no study places to choose from, young people will go elsewhere – and most of them won't return. Maintaining an even network of education opportunities throughout the country would be paramount," the Taloustutkimus representative says.
"It should be possible to make a living anywhere"
Marko Korhonen, regional director of the North Savo region in central Finland, says the survey result is not surprising, based on his experience.
"The voice of the people in the survey is a bombshell in a way, but on the other hand, when you think about what kind of things affect the everyday life of Finns and how they perceive Finland's strengths as a nation – in that way, it is not surprising. There is ample citizen support for making sure that it is possible to make a living, have access to goods and services, and get by in all parts of Finland," he says.
He says the North Savo region that he works for is still strongly dependent on life outside the region's largest city.
Two-thirds of our export revenue and foreign trade originates from outside the city of Kuopio, and over 40 percent of our business turnover is generated in rural or sparsely-populated areas," Korhonen says.
Before being named to his current position, Korhonen worked as the mayor of the Kaavi and Lapinlahti municipalities, populations 3,088 and 9,758, respectively.
"As a former director of a municipality, I have great trust in the network of municipal population centres. Satellite communities around the cities, regional communities that lie farther afield and concentrations in rural villages all create a network that will function as provider of local services for all of Finland's residents in the future," he says.
Slight regional and political variation
The survey results were quite unanimous, but there were some regional and political variations.
In northern and eastern parts of Finland, 91 percent of survey respondents agreed with the statement "The state should guarantee services to keep all of Finland populated." In western areas, 82 percent agreed, and in southern areas 79 percent. In the capital city region, 69 percent of the people polled supported the statement.
The survey also recorded which parliamentary party the respondents supported, indicating that 100 percent of Christian Democrat supporters want to keep all of Finland populated, followed by Centre Party adherents at 90 percent. On the other end of the spectrum, 66 percent of conservative National Coalition Party voters agree and 52 percent of Blue Reform party supporters agree with the statement.
Taloustutkimus carried out the poll from June 11 to 19, reaching 1,012 people over the age of 15. The sample size created a margin of error of three percentage points in either direction.
Related stories from around the North:
Canada: Canadian government gives giant boost to Northern highway project, CBC News
Faroes: Underwater tunnels revolutionize transport in the Faroe Islands, Cryopolitics Blog
Finland: Rural Finland won't be fully compensated for predator damage, Yle News
Norway: European Commission suggests extending major rail network to Northern Norway, The Independent Barents Observer
Russia: Murmansk Governor says lack of infrastructure hampering growth, The Independent Barents Observer
Sweden: Small town hopes to reverse depopulation trend affecting rural and Northern Sweden, Radio Sweden
United States: Healthcare facilities in rural Alaska struggle to pay internet bills, Alaska Public Media