Parliament rejects conservative leader Kristersson's nomination as Swedish PM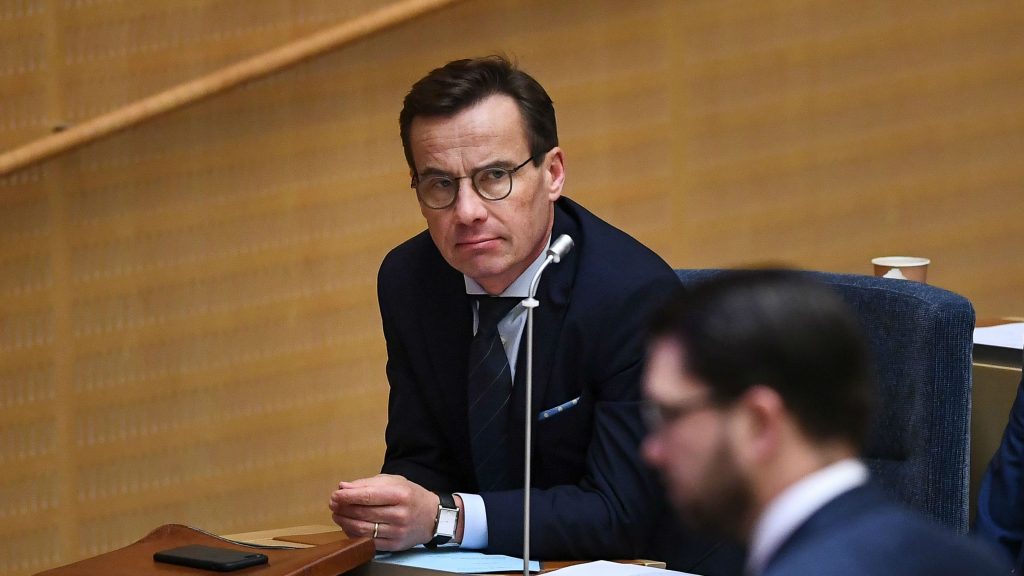 The Moderate Party leader lost a vote in the Swedish Parliament, the Riksdag, today and failed to become Prime Minister.
Ulf Kristersson was the leading member of the entire centre-right Alliance before September's election and their candidate for prime minister – but now half of the Alliance parties seemed to have voted him down.
Sweden Democrats support a key issue
The Liberal and Centre parties want to avoid the Sweden Democrats, who they see as far-right extremists, having influence over a government.
On Tuesday the leader of the Sweden Democrats stated he expected that he would indeed have influence over a Kristersson government, but the Moderate Party says this is not the case.
The vote was 195 against Kristersson, well above the 175 needed to stop a prime minister candidate.
After Wednesday's vote the Speaker of the Riksdag will hold a press conference. It is his responsibility to propose a new candidate for prime minister.
Related links from around the North:
Canada: PJ Akeeagok acclaimed as president of Qikiqtani Inuit Association, CBC News
Finland: Finnish government survives confidence vote on bill weakening job security, Yle News
Sweden: Moderates to challenge Sweden's caretaker government over budget, Radio Sweden
United States: Alaska Governor Walker drops re-election bid and backs Democratic candidate, Alaska Public Media