Centre Party's Lööf latest leader to fail in breaking Swedish Parliament deadlock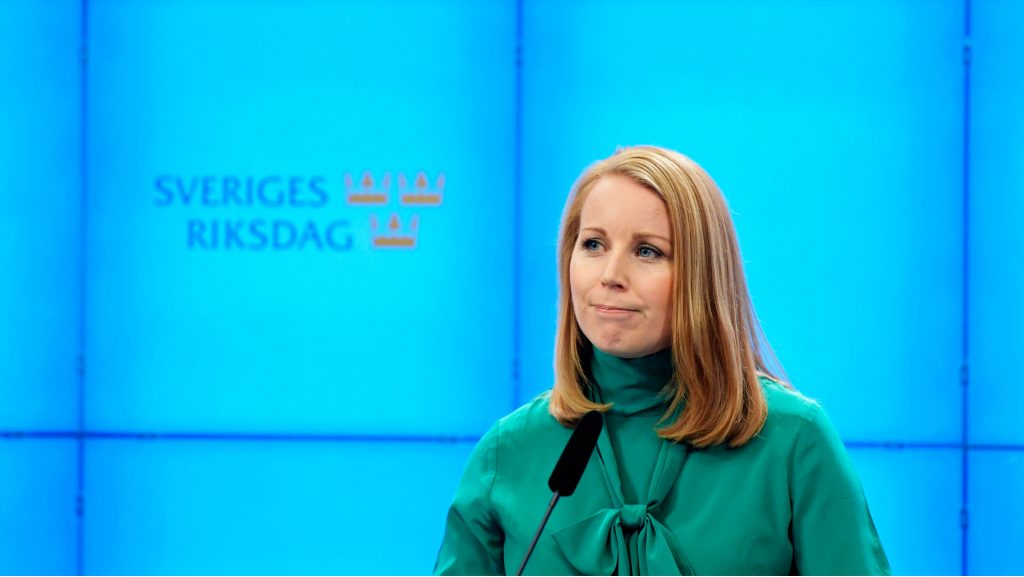 The chances of a snap election increased on Thursday after the latest candidate given the opportunity to try and reach cross-party agreement on a new government abandoned her efforts.
Following her meeting with the speaker of parliament, Centre party leader Annie Lööf told reporters that she had tried to build agreement for a centre-right Alliance coalition government with cross-party support from the Greens and Social Democrats but had been blocked by "one party or several parties saying no."
"Now the speaker … will decide the next step in the process," she said.
It has been 74 days since the general election was held in Sweden and so far all votes or talks have failed to produce a new government. Parliament already rejected one candidate for prime minister. After four failed candidates, Sweden must hold another election.
Speaker Andreas Norlén will hold a press conference on Friday in which he will outline the next step forward, but he is running out of options as the prospect of a new election looms.
Related links from around the North:
Canada: PJ Akeeagok acclaimed as president of Qikiqtani Inuit Association, CBC News
Finland: Finnish parties find consensus at cross-party climate summit, Yle News
Sweden: Centre-right Alliance in disarray after Kristersson's defeat in PM bid, Radio Sweden
United States: Alaska Governor Walker drops re-election bid and backs Democratic candidate, Alaska Public Media