Canada's Governor General on first official visit to Yukon territory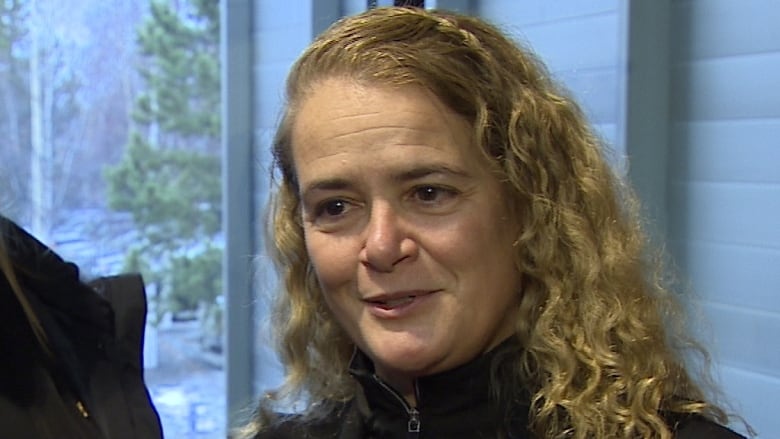 Governor General Julie Payette was in Whitehorse, Yukon's capital, Thursday on a one-day visit to introduce herself to Yukoners.
Payette said she came to the territory many times when she was an astronaut. This was her first trip as Governor General — but not her last, she said.
"Today, because it's the first visit, there's a bit more protocol, but the next visit I hope to be out there everywhere where the Yukon is the Yukon, with the people, and in the field," she said.
Payette met with the Commissioner of the Yukon, Angélique Bernard, before moving on to the territorial Legislature for introductions to Peter Johnston, Grand Chief of the Council of Yukon First Nations, and Yukon Premier Sandy Silver.
In the afternoon, Payette went to the Yukon College campus in Whitehorse where she had lunch with a group of students to talk about their background and studies.
Payette then visited the college's Centre for Northern Innovation and Mining. She also toured the research centre's lab where she talked to officials about the college's proposed science building, said Jacqueline Bedard, who's on the college's senior executive committee.
The Governor General said northern Canada is essential in monitoring the environment and understanding the changes that will happen with the earth warming up.
"The fact that Yukon College will become a university in a few years from now is exactly in line with this — with knowledge, with facts, with evidence. We can make better decisions, and that's exactly what you are doing," said Payette.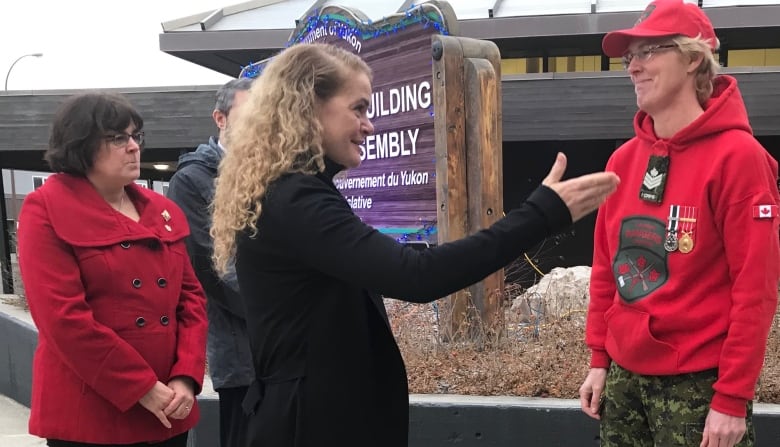 Payette was greeted at the Legislature by a quarter (ceremonial) guard of Canadian Rangers. The guard's patrol commander, Sgt. Andrea Fischer, said the best thing about the Rangers is being out on the land — but she said it was an honour for the guard to present arms to the Governor General.
"It's good for everyone across the Canada to realize what the Rangers do for Canada — provide sovereignty, provide assurance that there is a military presence in the North," said Fischer.
Related stories from around the North:
Canada: Canada's Governor General heads north to spotlight Arctic science, Eye on the Arctic
Norway: When a town in Arctic Norway transforms into "the world's northernmost Chinatown", Cryopolitics Blog
United States: How should we measure Arctic identity?, Blog by Mathieu Landriault