New Inuit development association launches, wants to keep money in Northern Canada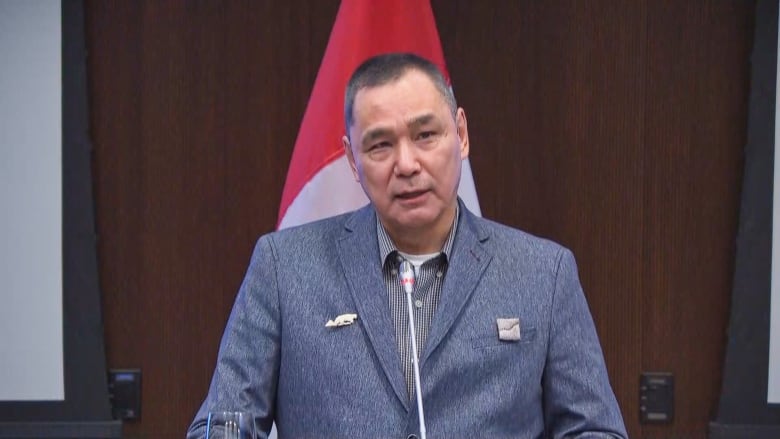 A new national Inuit association is pushing the Canadian government to ensure Indigenous companies are benefiting from the rapid development happening across the North.
The Inuit Development Corporation Association officially launched Wednesday in Ottawa.
It is made up of the Inuvialuit Development Corporation, ​Kitikmeot Corporation, Sakku Investments Corporation, Qikiqtaaluk Corporation, Makivik Corporation and the Nunatsiavut Group of Companies.
The new association said in a press release that the six groups have a combined revenue of $500 million annually.
The evening's speeches emphasized how this new group can shape national policy and advocate for business opportunities.
We have to listen to Northerners when developing Northern policies, says Min. Bennett.

— Elyse Skura (@eskura) 28 novembre 2018
But the first chairperson of the group has more concrete goals — including making sure Inuit development corporations never again feel too small to compete.
"There's also some big contracts that are put out by the federal government that we had in the past that we lost to others and we didn't think that was right," said Patrick Gruben, who also chairs the Inuvialuit Development Corporation.
"The big push for this is, if they're going to work in our backyards, we should take control."
For northerners, by northerners
It's a sentiment echoed by Duane Smith, chair of the Inuvialuit Regional Corporation, in Northwestern Canada. He made an impromptu speech at the gathering, warning that foreign companies are poised to swoop in and pick up lucrative Canadian contracts.
For Smith, it's long past time for northerners to claim the opportunities open to them.
"There's a lot of services coming north to provide for us as Inuit," he said.
"We've got roughly 300 communities across the pan-Arctic. We're all getting fuel; we're all getting groceries; we're all getting construction materials from somewhere, from somebody.
"So why can't we be the part that's providing that as well?"
Related stories from around the North:
Canada: Opposition party adopts resolution to give Canada's North 100% of northern resource royalties, CBC News
Finland: Budget cuts threaten international Sámi language cooperation, Yle News
United States: U.S. bill would give Alaska Native corporations share of ANWR oil revenue, Alaska Public Media