Indigenous man in Northern Canada who was denied interpreter in court granted mistrial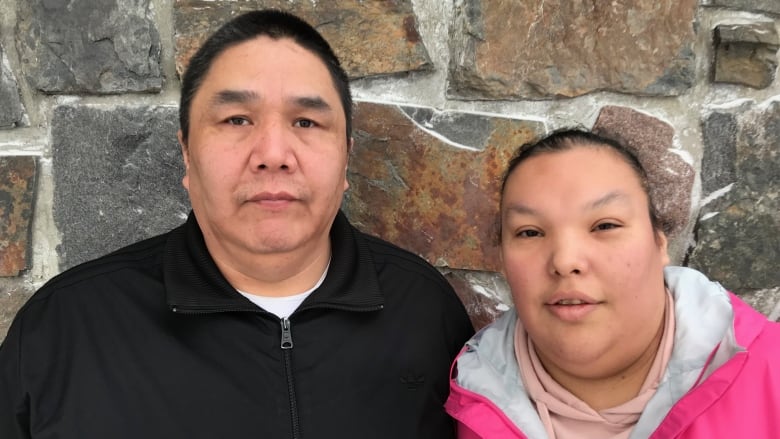 A man whose first language is Tlicho, but who was never given an interpreter in court, has been granted a mistrial.
Chris Dryneck, 46, was charged with sexual assault in November 2016. Dryneck, from Behchoko, Northwest Territories (N.W.T.), said he asked his defence lawyer, Steven Fix, for an interpreter more than once during court proceedings, but he only received one on the day the judge was to hand down her verdict in his trial.
Before Justice Shannon Smallwood could deliver her decision in February 2018, Dryneck said he wanted a new lawyer. The hearing was adjourned, and Dryneck's new lawyer subsequently filed for a mistrial.
In N.W.T. Supreme Court last week, Smallwood declared a mistrial in the case. She said she was satisfied that Dryneck needed the assistance of an interpreter to fully participate in the trial, and that he had brought up the issue before the trial. She said Dryneck's Charter Rights were violated.
The reason you didn't ask for an interpreter wasn't because of what your lawyer said, it's because you actually understand English.
Jay Potter, Crown prosecutor
Under the Canadian Charter of Rights and Freedoms, anyone taking part in court proceedings "who does not understand or speak the language in which the proceedings are conducted … has the right to the assistance of an interpreter."
The Northwest Territories Official Languages Act states that any person in court is allowed to speak in any of the territory's nine official Aboriginal languages, including Tlicho.
English proficiency questioned
Before and during his trial, Dryneck made several court appearances without the presence of an interpreter. Court records show that two months before his trial began he indicated in court that he did not understand English well.
In a transcript from that court proceeding, in September 2017, Dryneck said that his English wasn't very good. Fix, his lawyer, wasn't present, but according to court documents, the Crown lawyer Jay Potter emailed Fix to tell him that Dryneck had indicated he had trouble with English.
Once I left school, I never returned.
Chris Dryneck
Shortly after that message was sent, Fix replied: "I have no difficulty in communicating with him. My recollection is there was no interpreter at the [preliminary inquiry]."
In an affidavit filed in relation to the mistrial, Fix stated that he did not consult with Dryneck before sending that message to the Crown.
Fix said this was the first time Dryneck had indicated a need for an interpreter.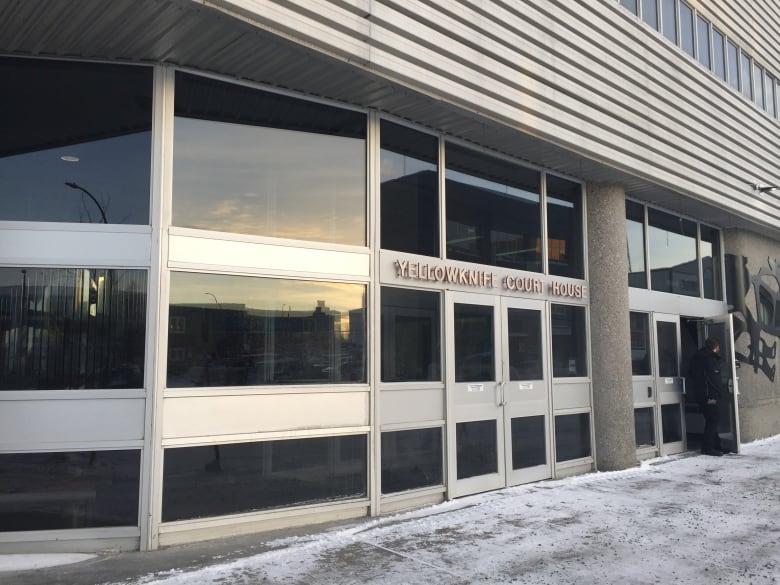 "Subsequent to the close [of] the Crown's case at trial, Mr. Chris Dryneck raised a number of concerns that he had, one of which was that he felt he should have had an interpreter."
The Crown opposed the mistrial, questioning why Dryneck didn't raise the issue during his trial.
"I'm going to suggest that the reason you didn't ask for an interpreter wasn't because of what your lawyer said, it's because you actually understand English," he said to Dryneck.
Potter said Dryneck's comments in September 2017 were "not sufficient" to formally request an interpreter in court.
Re-trial considered
In Dryneck's affidavit, which was interpreted from Tlicho, he said he has limited education and was pulled out of school when he was about five years old because he was bullied by other students for being blind.
"Once I left school, I never returned."
Alanhea Vogt has been Dryneck's counsel since April of this year. She said his ability to speak English in simple, straightforward conversation does not negate his need for an interpreter.
Vogt said her client's requests for an interpreter were swept aside because Fix determined that Dryneck didn't need one.
When reached by CBC, Fix declined to comment on the case.
Potter said the prosecution is considering a re-trial. That process includes phoning witnesses who would need to testify again. He hopes to have a decision in the next week.
Related stories from around the North:
Canada: Senate report says Canada's coast guard should recruit Inuktitut speakers, CBC News
Finland: Budget cuts threaten international Sámi language cooperation, Yle News
Iceland: Arctic language survival – Iceland to the rescue?, Blog by Takeshi Kaji
Norway: Norway to build three large Coast Guard ships for Arctic, The Independent Barents Observer
United States: Alaskan Inuit dialect added to Facebook's Translate app, CBC News