Inuit and Ottawa reach agreement in principle on marine conservation area in Northwest Passage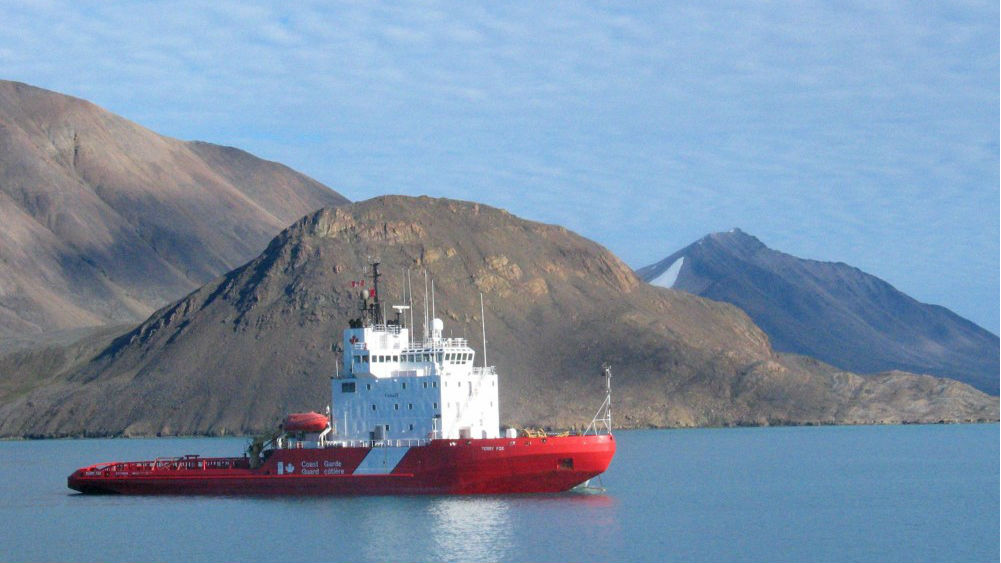 The federal government and the Inuit have reached another milestone in creating Canada's largest marine conservation area in the northeastern part of the fabled Northwest Passage, officials announced Tuesday.
The Qikiqtani Inuit Association (QIA), which represents approximately 14,000 Inuit in the Qikiqtani (Baffin) Region of Nunavut, and the federal government announced that they have reached an agreement in principle, outlining key elements of the future Inuit Impact and Benefit Agreement for Tallurutiup Imanga National Marine Conservation Area.
The agreement includes a new collaborative federal-Inuit governance model and an Inuit advisory body for Tallurutiup Imanga and a chapter on infrastructure, said QIA president P.J. Akeeagok in a phone interview from Grise Fiord, Canada's northernmost Inuit community.
"It's a very historic moment to come to an agreement in principle for Tallurutiup Imanga," Akeeagok said. "It's a body of water that plays such a critical role for Inuit."
Chris Debicki of conservation group Oceans North said the agreement in principle represents a "high water mark" in Canadian conservation agreements and a new approach to protecting sensitive ocean environments.
"It's one that puts the people of the region first," Debicki said. "That's really a recognition that people in the best position to manage this wonderful ecosystem are the people who have been managing it for centuries."
Canada's largest marine conservation area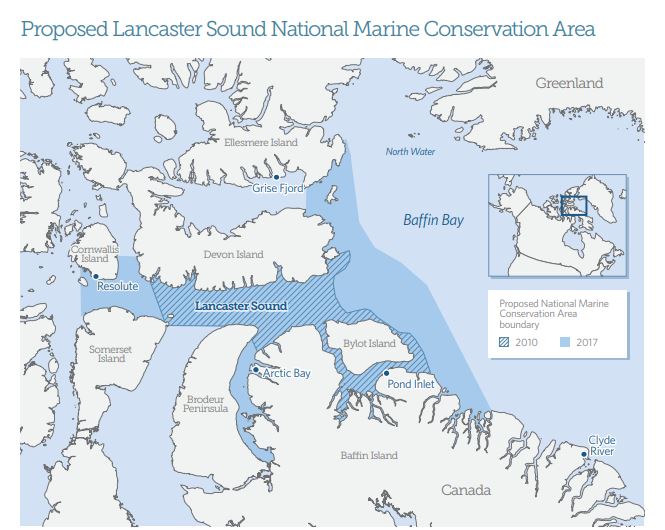 Tallurutiup Imanga (Lancaster Sound) National Marine Conservation Area, which covers an area of about 109,000 square kilometres, has had a huge significance for the Inuit who have relied on its natural bounty to survive and thrive, Akeeagok said.
"The Inuit right from the beginning had initiated that they want to play a central role through managing such an important body of water," Akeeagok said.
Boosting infrastructure and jobs
Infrastructure development in the Inuit communities was another major goal, he said.
"First and foremost it's the marine infrastructure… we're talking about small craft harbours there," Akeeagok said.
All five communities adjacent to Tallurutiup Imanga are coastal communities that rely very heavily on the sea for their food and transport, Akeeagok said.
"And there is absolutely no marine infrastructure at the moment."
The Inuit of the region also want to build a food processing plant in the area, Akeeagok said.
"That would really, truly enable the communities to become more self-sufficient with the resources around them," he said. "I think we are all aware of the food insecurity faced by the Inuit and that's an essential piece that we continue to truly try and create opportunities for sharing of food."
Finally, the agreement will bring jobs, Akeeagok said.
"In this particular case we're very fortunate to have started a pilot program up in Arctic Bay, Nunavut, which has employed five Inuit who are the eyes and ears of patrolling, of providing research, providing traditional science," Akeeagok said. "We're hoping to replicate that through the other four communities."
More conservation areas to come?
In addition, Ottawa and the Inuit have agreed to explore the possibility of creating marine conservation areas north of Grise Fiord in the High Arctic Basin in an area known to the Inuit as Tuvaijuittuq (which means "the ice never melts" in Inuktitut), said Akeeagok.
The Inuit have been pushing the federal government for over five decades to protect Tallurutiup Imanga, he said.
In August 2017, the federal government, the QIA, and the government of Nunavut, announced the final boundaries for Tallurutiup Imanga National Marine Conservation Area at a ceremony in Pond Inlet, Akeeagok said.
Ottawa and QIA are hoping to complete the negotiations by April 2019, Akeeagok said.
Related stories from around the North:
Canada: New Inuit development association launches, wants to keep money in Northern Canada, CBC News
Finland: Forest protection well below target in Finland, despite UN obligations, Yle News
Greenland: Binding agreement on Arctic fisheries moratorium officially signed by EU and nine countries, Radio Canada International
Norway: Deal protects Arctic waters around Svalbard, Norway from fishing, The Independent Barents Observer
Russia: Russia adds small Arctic island to large national park, The Independent Barents Observer
United States: U.S. bill would give Alaska Native corporations share of ANWR oil revenue, Alaska Public Media