Barclays latest bank to nix Arctic oil financing, singles out Alaska's ANWR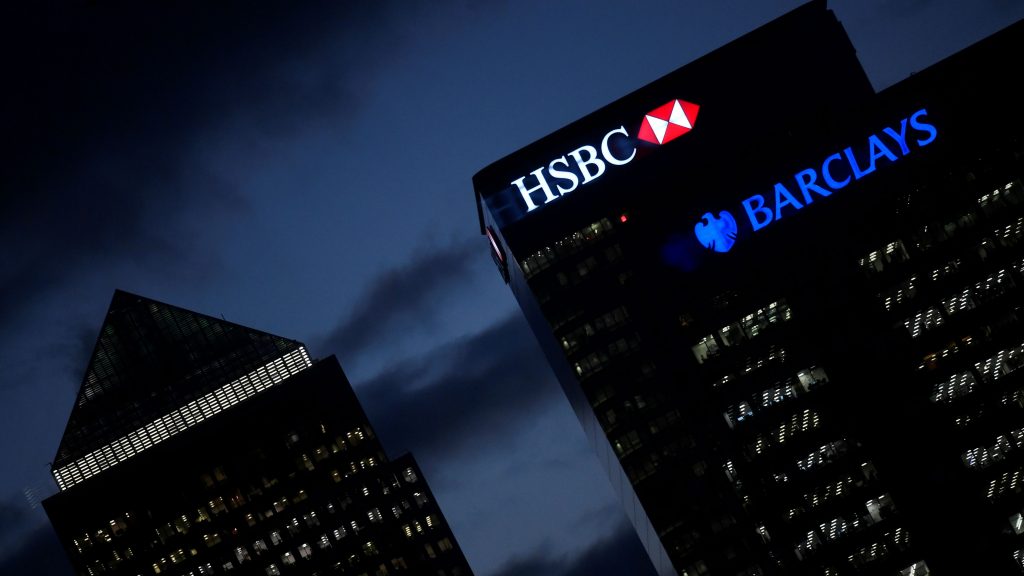 Citing global warming and the Paris climate agreement, international banking behemoth Barclays says it's nixing most future investment in Arctic drilling.
"Climate change represents one of the greatest challenges faced by the world today,"  the U.K.-based bank said in its new Energy and Climate Change Statement released this week.
"Banks have an important role to play in ensuring that the world's energy needs are met while helping to limit the threat that climate change poses to people and to the natural environment."
The Paris climate agreement was reached by 197 countries in 2015. Its main goal is to keep global temperature increase to less than 2 degrees Celsius above pre-industrial levels.
The bank said it "supports public and private sector efforts around the world that are coordinating global action to tackle temperature rise and its effects, in line with the recommendations of the 2015 Paris Climate Agreement."
The new statement also says Barclays will place investment restrictions on carbon-intensive sectors like thermal coal, the type of coal that's burned to produce electrical power, but will continue oil and gas investment if clients "operate in an environmentally and socially responsible way."
Arctic exception
But in the section concerning oil and gas in the Arctic, the bank all but nixed future investment.
The bank said it would strictly apply its enhanced due diligence (EDD) framework to any clients looking to explore for oil and gas in the Arctic or to extraction projects in the region, something that, given the Arctic's fragile environment, would all but rule out financing.
"Under the EDD framework, we would not expect such project finance proposals to meet our criteria,"  the statement said.
"Arctic oil and gas refers to new exploration and extraction of oil and gas in the area within the Arctic Circle which is subject to sea ice, and includes the Arctic National Wildlife Refuge (ANWR) and the Coastal Plains," the statement said referring to the region of Alaska where the U.S. is hoping to offer lease sales later on this year.
"The ANWR is a particularly fragile and pristine ecosystem which is central to the livelihoods and culture of local indigenous peoples."
Barclays is the latest in a series of banks, including HSBC, the Royal Bank of Scotland, among others, to have said they'll stop funding Arctic drilling and fossil fuel related projects.
Indigenous, environmental groups react
Indigenous groups and environmental organizations had mixed reactions to the announcement.
"Drilling in the Arctic Refuge would permanently destroy the primary food source of the Gwich'in people, our culture, and our way of life," said Bernadette Demientieff, executive director of the Gwich'in Steering Committee.
The group was formed in 1988 to fight drilling in ANWR, a place they refer to as the "Sacred Place Where Life Begins."
It's made up of Gwich'in, an Arctic Indigenous group from Alaska and Canada's northwestern Yukon territory.
"The Trump administration may have made up their minds about selling off this sacred place, but the fight is far from over," Demientieff said in a news release on Monday by the Sierra Club, and American environmental organisation.
"We're glad to see Barclays recognize that the Arctic Refuge is no place for drilling and we hope that other banks, and the oil companies they fund, will follow their lead."
In a follow up email with Eye on the Arctic, Demientieff said it was a question of human rights.
"Our identity is not up for negotiation; we matter as people of this land; our human rights are being violated with the destruction to the calving grounds.
However, environmental group Greenpeace lambasted Barclays statement for indicating it would still finance tar sands infrastructure and pipelines and said its Arctic commitment was window dressing that would have little effect.
"The oil majors don't go to investment banks like Barclays to finance drilling projects," Charlie Kronick, senior programme advisor at Greenpeace UK in a telephone interview with Eye on the Arctic from London.
"The sentiment? Great. The impact?  Negligible."
Write to Eilís Quinn at eilis.quinn(at)cbc.ca
Related stories from around the North:
Canada: Canadian Chamber of Commerce backs carbon pricing, but not for the North, CBC News
Finland: Teen protesters in Helsinki demand climate action, Yle News
Iceland: Increasing ocean acidification ushering era of uncertainty for Arctic, says report, Eye on the Arctic
Norway: Fifty years after striking oil, Norway presses on with offshore drilling, The Independent Barents Observer
Russia: Moscow tries to adapt to a fast-warming Arctic, The Independent Barents Observer
Sweden: Too young to vote, Swedish student Greta Thunberg goes on strike for climate action, Radio Sweden
United States: Protesters target Texas company planning seismic survey in Alaska's Arctic refuge, Alaska Public Media